Learn how to control orders placed by employees on behalf of the company with the Company Admin Approval feature.
Magento 2 Company Accounts makes B2B comfortably possible, as it allows creating and managing company accounts, the one-parent-multiple-children hierarchies with apparent role boundaries of member-accounts.
Company admins, having full authority, can add as many child accounts as needed, assigning business roles, and managing the status of users. Magento 2 Company Accounts 1.6.0 introduces even more opportunities to gain control over company members with a new feature - Order Approval by Company Admin. We would like to present a real-life use case from our partner which the Magento 2 Company Accounts module can help to resolve with this new option.
"Our company is a client of a big manufacturer that specializes in producing equipment, its parts, and primary goods. There is a general manager who is responsible for ordering mainly expensive equipment and big batches of equipment parts, and there are other purchase managers, who order mechanical parts in small batches in case the equipment got broken or we need something urgently.
Sometimes a problem occurs - purchase managers order too many items without approval from the general manager what can cause misunderstandings and budget overrun.
We want to require general manager approval if the limit of the order is reached by managers, so we don't have such problems in the future".
Aheadworks Company Accounts 1.6.0 will help to avoid such problems with the Order Approval by Company Admin feature. Company Admin can set order limits to company roles so that they require his approval if the subtotal of the order is higher than the limit. This option lets companies control orders that employees purchase on behalf of the company.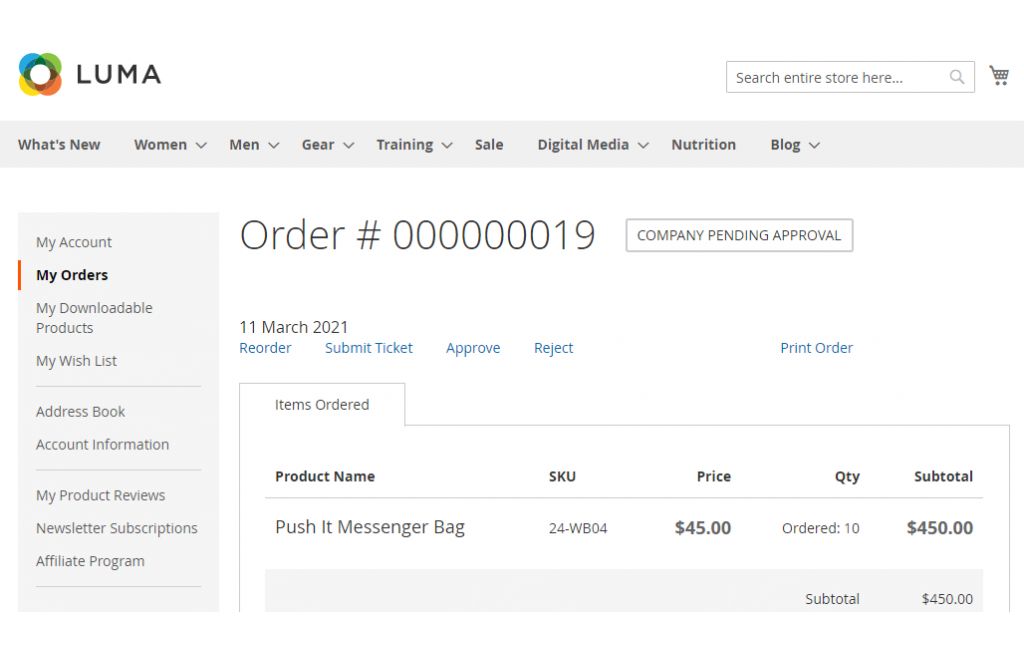 If a manager wants to place an order with a higher subtotal, it will be automatically sent for approval to the Company Admin.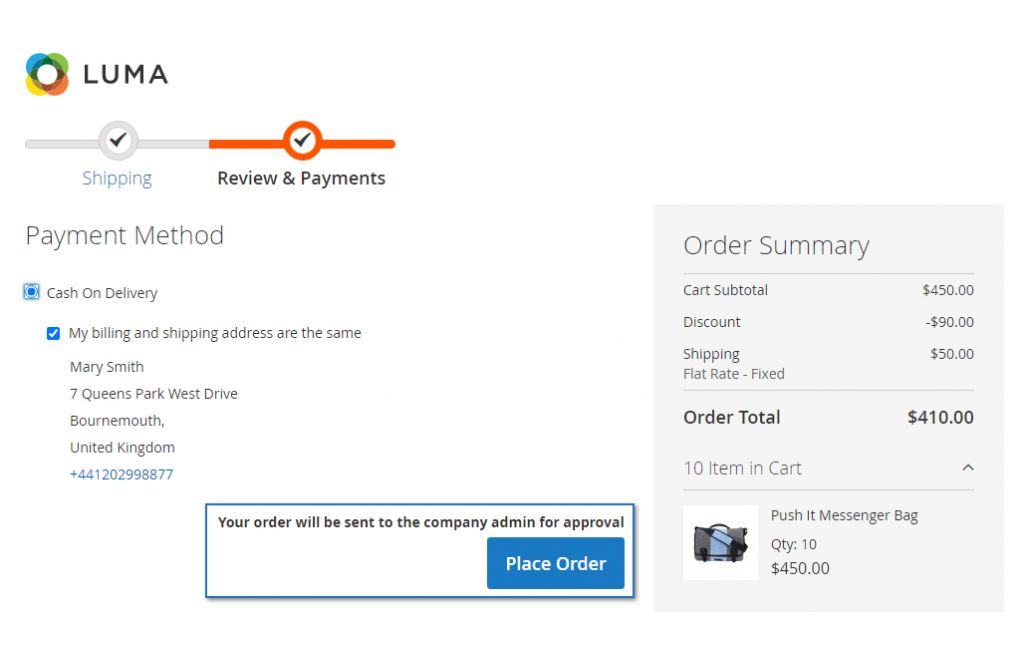 The Admin can check all order details, including payment and shipping details.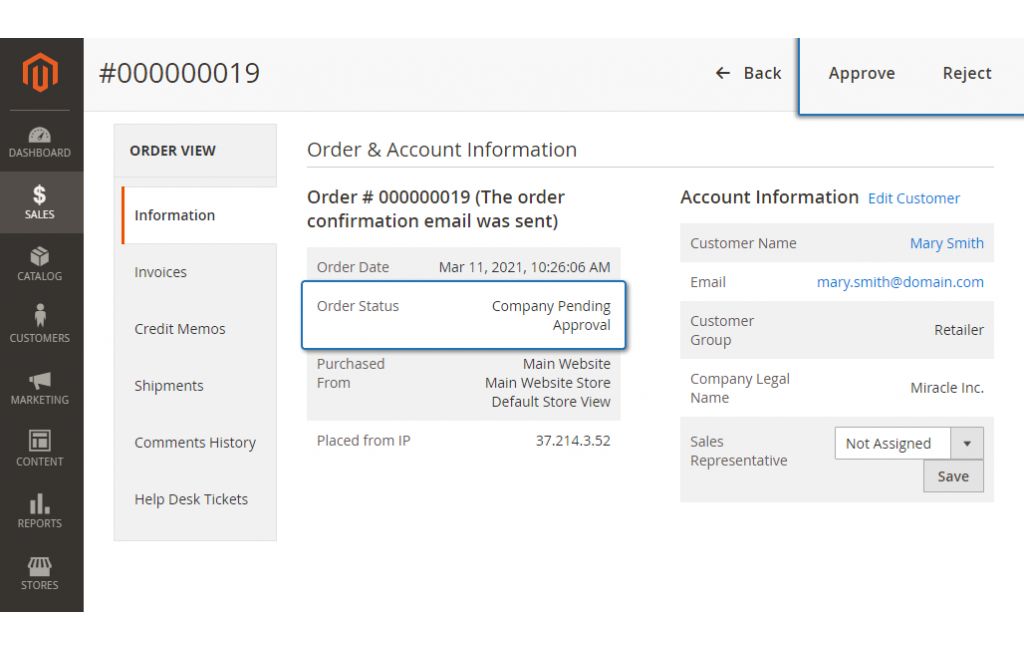 Once the order is approved, it's automatically placed as a new order and no other actions are required from the buyers. Both Company Admin and sub-user will get notifications about the order status change, as well as the merchant.
Point to note:
Roles and permissions are managed by company administrators on the front-end.