Internet business development is based on huge data streams, so the result of any online business performance depends on the ability to work with them. In this context, artificial intelligence (AI) is not only the present of internet trade but also its promising future.
Today, marketers, internet sellers, and distributors are already starting to use
personal assistants
,
chatbots
, automated merchandising and retargeting systems - but this is just the tip of the iceberg.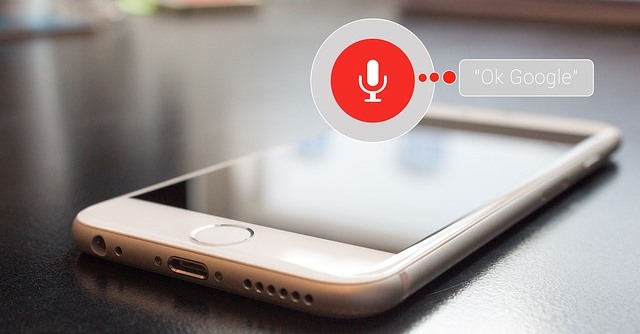 Modern AI technologies do not just impartially analyze big data, they literally
carefully study a user
. The issues of focus are the interests of a buyer, the history of purchases, their frequency, views and preferences, buying behavior, etc. This is a real breakthrough for e-commerce field, which opens a completely new opportunity - to predict a purchase and begin the process of selling goods beforehand.
Voice Assistants
When it comes to speech recognition, most people, first of all, want to
implement two widespread solutions
: automatically turn a spoken language into a text and communicate with an automatic translator. Fortunately, both are possible thanks to voice assistants from Google, Amazon, and others.
What is a voice assistant?
This is a virtual helper, campaigner if you want that helps customers define a query in a spoken language. With the rise of voice technologies, many companies already started to use so-called "conversational technologies" on a number of devices. In e-commerce, this trend received its name accordingly –
"conversational commerce"
.
The main goal here is to make the shopping process more convenient and provide customers with a completely smooth shopping experience – artificial intelligence will serve them for that purpose.
In this voice technologies area, there are
several interesting directions
: command recognition and synthesis of voice messages (used in home appliances), recognition of commands in a noisy environment (used mainly in light control, communication, car locks), language training, negotiation processing, and voice navigation in e-commerce and call centers.
According to Datamonitor forecasts, in the next five years, the world market of speech recognition systems for mobile phones will grow three times. The European market of speech recognition on mobile devices was estimated at about
$25.09 million
in 2012 and by 2018, will reach more than
$63 million
(the data provided by Speech Technology Center).
Who Leads the Market?
Siri
Siri is not only a personal assistant but also a question-answer tool initially created for iOS devices. It analyses natural speech and then answers questions and gives recommendations. By analyzing users' preferences, Siri adapts to everyone.
Siri differs from other voice assistants in that it tries not only to give you the result of your request but to
communicate
with you, entertain you, and even joke when you do not require
any action from it.
Cortana
Cortana is a voice assistant by Microsoft. Accordingly, the system was initially developed for Windows OS. Recently, the version for Android came out. In the future, the system will also
support iOS.
Personal assistant Cortana
has the elements of artificial intelligence
. Cortana's main function is determining the needs of a user. Additionally, you can give the system an access to your personal information, including address book, network search history, emails, etc. – all the data will be used to anticipate your needs.
It's expected that in the future, Cortana will completely replace standard search engines. A user will be able to access it just by clicking the "Search" button.
Google Assistant
Compared with the already existing Google Now, Assistant can not only respond to simple requests but
also recognize questions in a common language
. Also, Assistant can provide
reference information in addition to an already given answer.
During the
Google presentation
on April 2017, the CEO of Google, Sundar Pichai, demonstrated one of the options for communicating with Assistant. He asked Assistant to pick up films for movie night, then specified that he needed children's films, and Assistant offered him to order tickets for the whole family.
Amazon Echo
In 2014, the voice assistant for home was announced by the Amazon company. Nevertheless, a wide audience received the opportunity to use it not so long ago.
So, the assistant itself is a wireless speaker. It recognizes human speech and performs many voice commands. However, Amazon Echo is not just like any other personal assistant – in addition to common features that can be found in Siri and Cortana as well,
Echo can also manage a wide rage of smart devices
, including the IFTTT ones like Nest thermostats, Philips Hue wireless lighting, Samsung SmartThings, Insteon, Wink, etc.
The latest Amazon reports state that today 
5%
of Amazon users have the voice assistant Echo while
61%
only know about its existence. Still, Echo is able to considerably facilitates the purchase process. Let's agree that it's much easier to say "I need to buy a towel"; than going to the site, looking for this towel, adding it to the basket, and making the order.
Voice Search vs. Typed Search
Though Siri appeared firstly on iPhone in 2011 and then on Android in 2012 (Cortana was introduced to the public in 2015), only recently, mobile users started to use them in their daily lives - mainly, for looking for something on the web. It's explained by the fact that until recently, there were too many voice search errors. However, everything changes – according to Google, the error rate was dropped
from 20% to 8%
since 2015.
So now, more and more people prefer voice search queries to the typed ones. But what is the main reason that makes them use speech instead of a keyboard?
This year, Microsoft conducted the research focused on the Cortana use. Its results show that
users often use speech for long queries
. This statement was also supported by Google analyst John Mueller, who said that long queries are largely done by voice. It's noteworthy that various generations use voice search differently. People in the age between
14 and 25 years
are more likely to use slang in their voice queries while the older generation tends to make queries using more natural language.
The length is not the only factor by which typed and voice search queries differ from each other in everyday use. For voice searches, people are more inclined to use
interrogative queries
("Where's the nearest bus station?") instead of the affirmative ones ("The nearest bus station.") - a question shows a clear intent of a user (who, where, when, what) while expressionless queries are just… queries.
Another fact worth mentioning is that, in general,
voice queries are three times more locally-based
than the typed ones. Thus, such queries provide some local context (back to the example with "the nearest bus station"). By asking questions of a local character, users want to receive a quick and clear answer without the need to look through numerous pages.
A New View of E-commerce
With the advent of voice assistants, we received the opportunity for remote purchases and, consequently, remote sales – this is the matter of perspective.
This opportunity means that now, the whole new horizons are opened for online stores. And here, we talk not only about short-term but also long-term perspectives. Large online businesses should consider
the option of partnering with Google
, for example, in case they haven't done this already.
Why is it important?
Because it's expected that Google Home will have the access to millions of products, thus, customers will be able to order them with the help of the assistant. With no doubt, the number of Google's trading partners will significantly increase over time.
Of course, Google will need to increase the number of suppliers accordingly in order to reach further success.
In the foreseeable future,
voice technologies will completely change the view of e-commerce
. Today, voice assistants are used more and more often. Moreover, voice recognition technologies influence not only the internet marketing as a whole, but also search engine optimization – that's why we talk about a revolution in the entire e-commerce area.
Adapting SEO Strategy to Voice Search
Initially, it might seem that voice search optimization is similar to traditional typing. It is not. This is particularly important to take into account if you run a local business.
In this case, you should
adjust your SEO strategy
accordingly to not only what people are looking for but also to how they do this. If for traditional typed searches, they used keywords when searching for something in, say, Google (for example, if they wanted to buy a black iPhone 5, they probably typed "iPhone 5 black"), then in the case of voice searches, people tend to use long tail keywords of an average length from 6 to 10 words like "Where can I buy a new iPhone?".
Another tip is to include in your strategy
conversational content
. After all, the effectiveness of voice search largely depends on the position in search results. Here, Google uses already traditional rich snippets, thanks to which, some parts of a content appear in search results providing users with quick answers to their questions.
So, when developing a SEO strategy for an online store, be sure that it covers the following aspects:


Long tail keywords;


Locally-based lists of keywords;


Conversational content;


Mobile-friendly interface.


Conclusion
According to positive forecasts, in 10 years, voice assistants will become a
new way of managing tablets and computers
.
Such an anticipated future gives rise to a lot of questions. One of them is connected with retailers. How to encourage a buyer to choose through a voice assistant your product among the set of similar products?
How will this mechanism look like?
Perhaps, it will be like the current payment for advertising in Google AdWords? Or will it be some new trends in SEO suggesting the writing of optimized texts with special keywords telling a virtual assistant that this is the product that a consumer needs?
Or, for example, everything will depend on backlinks that will tell AI about the key features of a product? Or maybe a voice assistant will offer its owners only those products that have a bunch of positive reviews on the Web?
Well, there are lots of questions and assumptions, but there is no definitive answer because we are at the very beginning of a
new stage in the development of e-commerce
. Be sure, everything will change quickly!
The recent reports from Google are the reliable proofs of this. Therefore, today, all market participants need to think about changing the approach to their development taking into account the
coming revolution in e-commerce
.