As you know, we constantly improve our products and strive to make them almost perfect and today we've got a pleasant occasion to draw your attention to them - the
AJAX Cart Pro
 Magento extension is enriched by several remarkable features. The new features allow merchants to use "Add to Cart" confirmation pop-up more efficiently with additional valuable content, configure pop-ups displaying extra options and work with all Magento product types.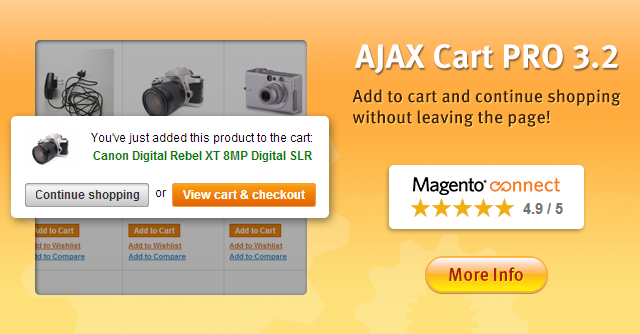 Display Pop-up for Products with Required Options Only
This feature is configured in the "General Settings" tab and allows you to manage the behavior of the extension when an item is added to cart from the "Category View" page.
The feature gives you two options in the drop-down list:


if "Yes" is selected, the extension will only show the product configuration pop-up if an item has any "Required" options;


if "No" is selected, the extension will show the pop-up if a product has any options.



Thereby, you will be able to either provide customers with an opportunity to specify product options or shorten their distraction by adding product to cart automatically.
Why is it so important? There are some circumstances when certain options are not set as "Required", but you would like to show them to your customers when they add products to carts.
For example, gift wrapping is not usually set as a required option, but customers may want to use it for some special occasions. You may also want to show some other options for a special product: lifetime service, accessories, optional software, etc.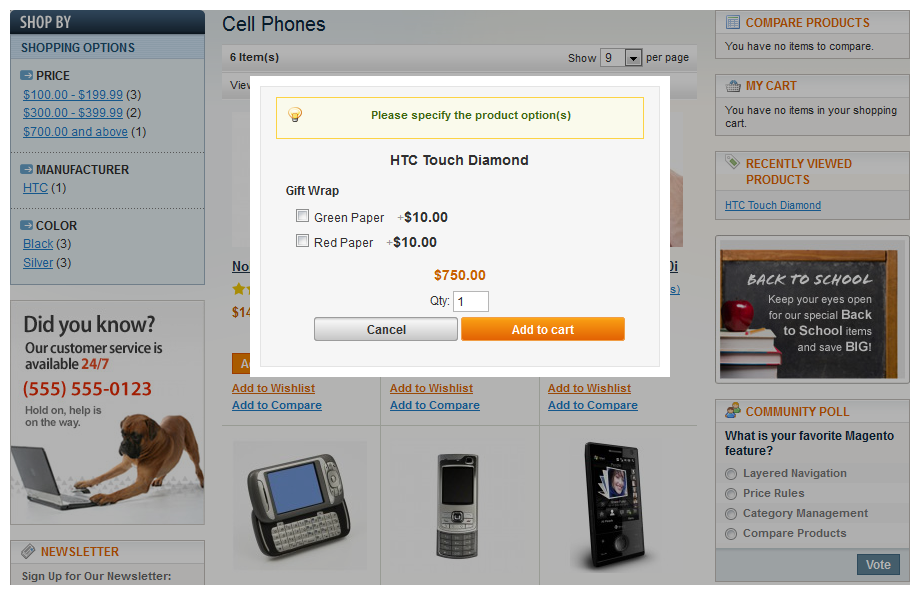 Rules: Specific Pop-up Content and Behavior for Specific Items
Starting from the 3.2.0 version of the extension you can create custom confirmation pop-ups for specific items using the rules system.
The rules can be created and managed in
Promotions-> AJAX Cart Pro Rules
backend section. On the
Edit Rule
screen there are 3 tabs:
In the
General Information tab
you should specify basic rule's parameters: rule name, description, status, store view, customer groups, active From-To, priority. The Action option here defines the type of custom pop-ups: Add to Cart or Remove from Cart.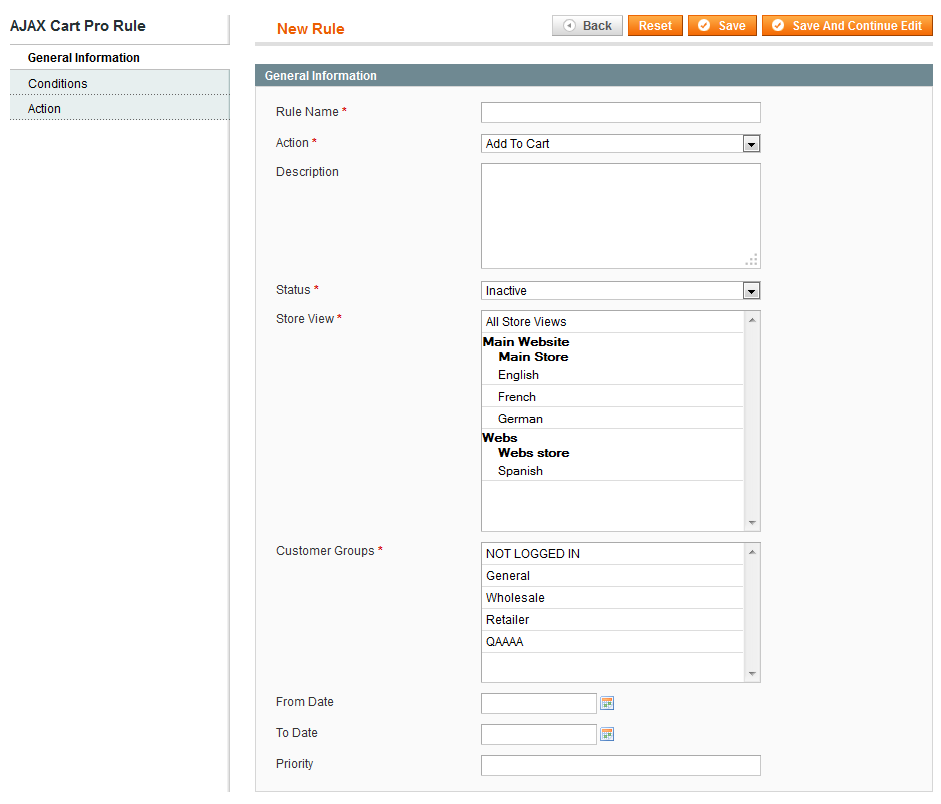 In the
Conditions tab
you can define the criteria for the products the rule will be assigned to. The conditions are based on product attributes.
In the
Action
tab you can configure custom confirmation pop-ups (their appearance and behavior) for the products with special rules. The options of this tab are identical to the ones in the extension's configuration tab.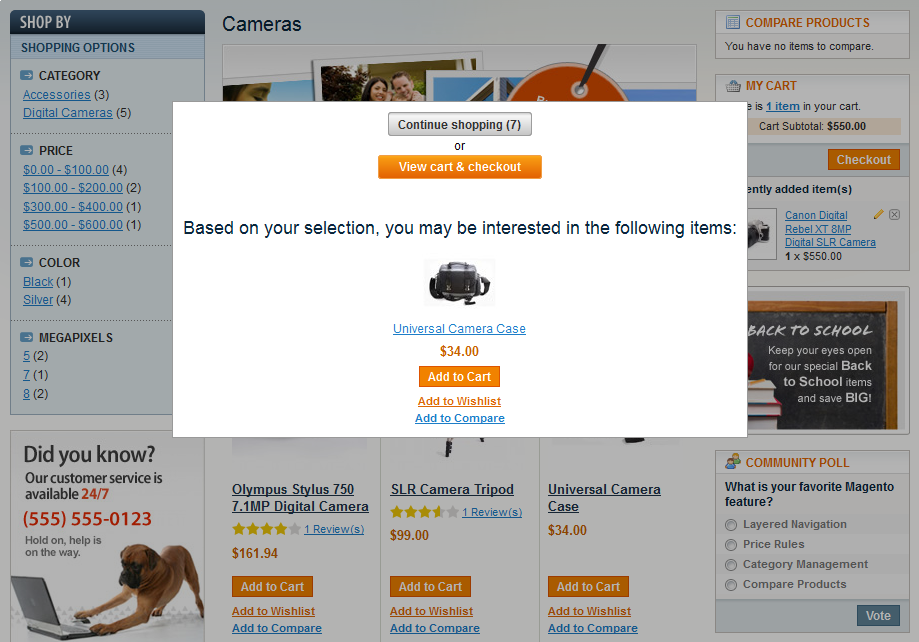 Integration with Gift Card/Certificate

 
AJAX Cart Pro 3.2
supports all product types, including gift cards, and lets you use valuable AJAX cart functionality for selling gift cards and gift certificates to your customers.
These features provide new possibilities to deliver excellent service and convenient shopping for customers. Merchants can configure the module's behavior in accordance with customers' wishes and preferences, and get more sales.
Enjoy this update and explore other features of the Magento 
AJAX Cart Pro
extension in our store.