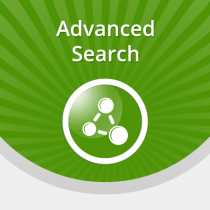 Online merchants care much about abandoned carts and make significant efforts to reduce their rate. However, we much less care about site abandonment and forget that the average bounce rate of ecommerce sites is also terrific –
from 45% to 55%,
depending on a business area; and unsuccessful search is one of the most often reasons causing site exits. This issue is especially important for big and complicated stores containing
100+ thousand
 inventory items, sophisticated blogs and brand-related forums.
The
Magento Advanced Search extension
by
aheadWorks
offers a truly effective solution of the issues mentioned above for Magento-based stores. It uses an external search engine Sphinx and easily operates 100 000 inventory items and 10 000 blog posts.
Advanced Search 1.4 Release
Still, we constantly improve our extensions and add new features to them and that's what exactly recently happened to the Advanced Search module –
the 1.4 version of the module was released
.
The new features released in this version improve search quality and let your visitors quickly find the items they need.
Wildcard Search (Incomplete Query Search)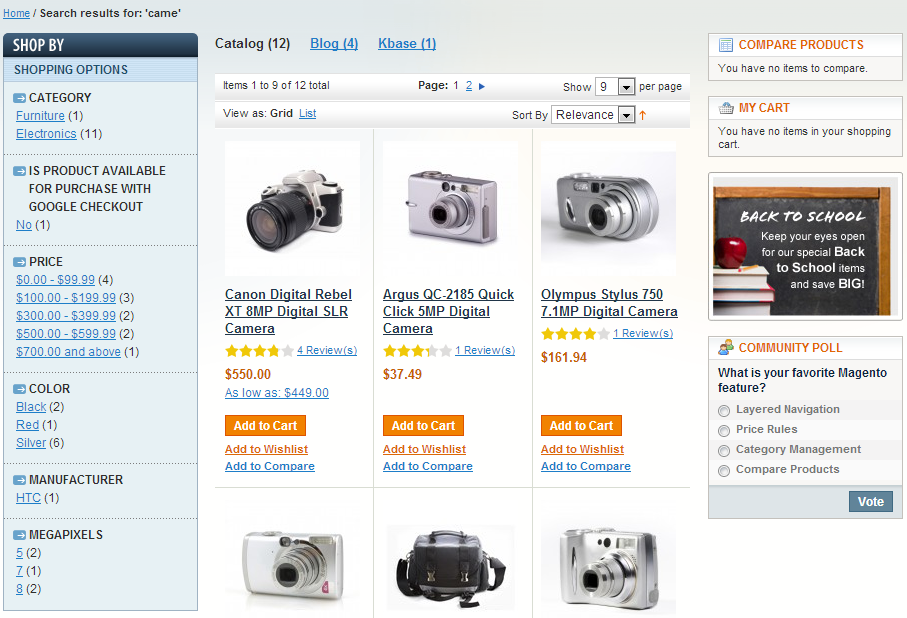 Search results for the incomplete "came" query
The 
Wild Card search option
allows you to return search results based on incomplete queries and save customers' time and efforts. When you enable this option, the extension treats all queries as "incomplete" and finishes it with "*" in a specified position. You can choose one of three options to set the position of "*":


Wildcard search type = *start - for the "son" query, the search will bring "Smithson", and will not bring "Sony"


Wildcard search type = *middle* - for the "son" query, the search will bring both "Smithson" and "Sony"


Wildcard search type = end* - for the "son" query, the search will bring "Sony", and will not bring "Smithson"



Automatic Misspellings Correction (Morphology Search)
The
Morphology option
enables automatic misspelling corrections using Sphinx morphology dictionaries which provide standard spelling.
Note:
extra morphology dictionaries must be additionally installed on the Sphinx side.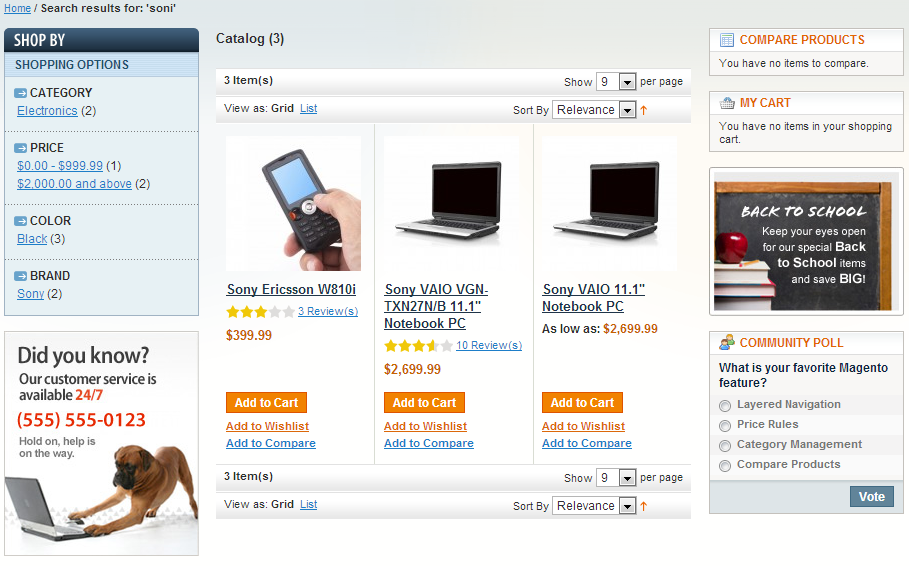 Search results for the "soni" misspelling
Important Note:
due to an existent issue of the Sphinx search engine, it cannot handle both Wildcard search and Morphology search simultaneously. Make sure that you only have one of these options active at a given time.
Quality of search and search performance are very important both for merchants and customers. The new features make search results more intellectual and corresponding to users' intents, as a result, simple text search gets semantic search characteristics.
Here you can visit the module's page and get complete features description of the
Advanced Search Magento extension
.
Get your updates.