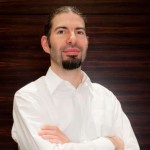 Editor's Note: The series of posts are provided exclusively for our blog by Thomas Fleck, CEO of the Netresearch App Factory.
What is Meet Magento?
We started organizing Magento events back in 2009. The first
Meet Magento
took place in Leipzig, Germany with about 270 attendees. Since that, the event has grown steadily and also spread to other countries like
the Netherlands, Belarus, Poland and Brazil
. Last year all Magento events together reached more than 1,500 attendees.
The target group of the Meet Magento events is the whole Magento ecosystem. It is a platform to bring merchants, developers, agencies and partners together. There is no other event which facilitates such interaction with the whole community. Therefore, Meet Magento is the leading independent community-powered Magento conference.
Watch this
video
for a better understanding of what Magento community really is.
We are not only organizing Meet Magento events of our own like in Germany or Brazil, we are also supporting franchising events. So, we helped
aheadWorks
and
Snowdog
organize the Meet Magento events in Belarus and Poland.
Take note of upcoming Meet Magento events:
Meet Magento Netherlands
- May 29-30, 2013
Meet Magento Germany
– June 3-4, 2013
Meet Magento Brazil
– coming in summer 2013
If you live in Hanover or visit it by chance, we encourage you to stop by at the
CeBIT
on March 5-9 and come get acquainted with passionate Magento folks. Our stand L44 in hall 6 is the ideal meeting place for the Magento ecosystem. Take a chance to meet with representatives of Magento Inc., listen to interesting sessions or just relax in our networking lounge.
What is the Developers Paradise?
The first
Developers Paradise
took place with more than 100 attendees on the Spanish island of
Mallorca
in October 2010. Our idea was to bring Magento developers together in a great and exciting environment, staying away from their desktops. Usually this conference is a three-day event that offers brilliant free time and networking activities besides the sessions, e.g. a jeep tour or a catamaran cruise.
Due to its high demand in the community, this year we are also organizing a winter edition of the Developers Paradise. It will take place in
Kaprun, Austria
on
March 19-22
. This gathering is sort of exclusive with only 40 attendees and offers lots of activities in the snow. We are happy that
Yoav Kutner
, former CTO and founder of Magento, will also join us.
The preparations for the summer edition of the Developers Paradise are already in progress. Stay tuned for more details to come!