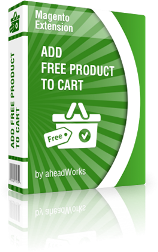 The biggest section in our store is 'Sales Motivation'. It contains 18 extensions аnd it is not an accident, the abundance is justified by the requirements of the market. Add Free Product to Cart is a newbie in that scope (only 1.1 version old). However, it can give your customers a strong incentive to complete the purchase and commit a subsequent one.
According to its name the module automatically adds free products to customers' carts. You can notify customers about that in a pop-up window or make a surprise for them. It is really nice when you see a useful product added to your cart for free, alternatively extra products can be added to cart with substantial discounts. The aforementioned points pretty much sum up the main functionality of Add Free Product to Cart Extension.
In our blog we wrote about the initial release of the module, so I will only highlight newly added features. This release comes with the following useful additions:
+ "Stop Further Rules Processing" option
All free or discounted products are added to cart in accordance with certain rules. As multiple rules are available, sometimes checking of all rules can worsen your store performance. But if you know that most of your customers fulfill only one or two rules, you can choose the "Stop Further Rules Processing" option for them. And if one of these rules is fulfilled, the process of checking stops here, thus you save system resources.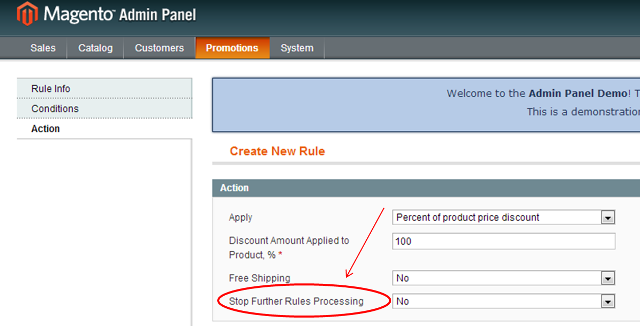 + Add popup when the product is added to the cart without cart redirection.
Now notification popups can appear on a product page (not only on the cart page) as sometimes, or even in most cases, extended Magento functionality allows customers to add products to cart without redirection to the cart page.
+ Possibility to make recurring rules.
This option allows customers to get free or discounted products for each fulfilled rule. For example, if the rule is "1 free for any 2 bought", then customers will get 2 free products for 4 bought ones, 3 for 6 and so on. You can limit the number of repeated rules operations in "Discount Qty Step (Buy X)" field in backend.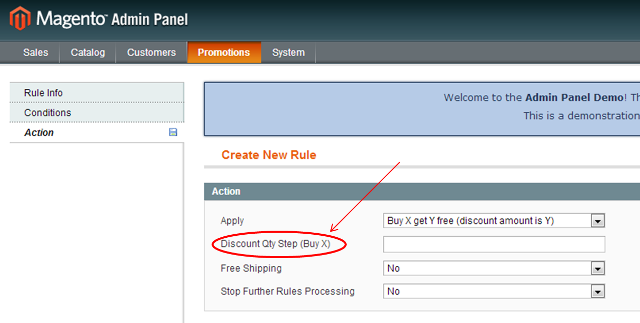 + An option "Allow to re-add free product if it was deleted from cart"
This option is necessary when people change their mind and want to re-add a free or discounted product to their carts. With this feature they do not need to repeat the process of adding products to cart once again in order to trigger the rule. When the option is enabled, extra products are added to cart automatically.
You can download the new version of the Add Free Product to Cart extension from your accounts in our store if its support period was active at the moment of the release. Otherwise you may re-activate it for 30% of the initial product price. Get your updates.