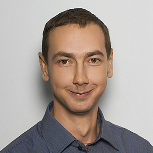 Magento-dedicated events are constantly held all around the world and help connecting people and evolving whole Magento ecosystem. Broad geography of occurring events convinces really international expansion of Magento, from South America to Europe, from the USA to Asia. Magento Live Germany 2013 is the next prominent Magento-oriented event of this year.

The next noteworthy options make it valuable for numerous merchants, developers, Magento partners and all interested people:


Merchant to Merchant Session;
Industry and solution partners meetings;
Networking evening event and even more.


We are sure Magento Live Germany 2013 will be a nice opportunity to meet old friends and new people. aheadWorks company is going to do just that, and we hope you will also be glad to see us there.

Artyom Rabzonov, aheadWorks CEO and Co-founder, is attending Magento Live Germany 2013 and, as many of you know Artyom personally, it will precisely be a pleasant meeting. We have lots of news about aheadWorks and have much to talk over about Magento. So we are looking forward to the opportunity to discuss it.