Customers segmentation is a compulsory commercial and marketing action and only those merchants who know their customers are able to gain success and profit.

Usually the stream of commercial information is so strong that it is difficult to pick out any specific tendencies or a consistent pattern without time-consuming analytics. And it is almost impossible to make any relevant prompt decisions or actions.

Market Segmentation Suite extension by aheadWorks allows you automatically segment your customers using multiple rules with numerous flexible conditions. You can export this valuable data from your store and use it for advertising, promotion or any other purposes. Furthermore, you can use this information within your store and work with your customers more effectively by taking in account their special characteristics and features.

Today we announce Market Segmentation Suite 2.0 release. The module has been revamped and it can easily be called a new extension now, with absolutely new logic of operation.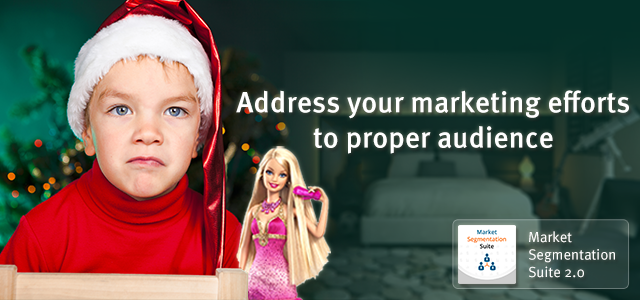 Implemented results tracking and re-indexing make Market Segmentation Suite extension much faster and more stable. Now it can process up to 100k of customers or orders and even more.
Thus, the extension is now suitable for average and big Magento stores and we are proud to say that Market Segmentation Suite 2.0.0 is now 10x times faster. Moreover, the progress can now be viewed in the backend, which can come very handy in quite a few situations.

Customer segment characteristics can be taken into account and used right in your store as Market Segmentation Suite 2.0.0 is integrated with the following aheadWorks modules:

Advanced Newsletter
Advanced Newsletter and Market Segmentation Suite extensions integration allows you to make one more step forward newsletter personalization. For instance, you can send newsletters with guest names included (Advanced Newsletter) to narrow target segment of your customers (Market Segmentation Suite) using appropriate to the audience segment writing style, relevant questions or greeting, etc.
Using these two modules together you can, for example, diversify the quantity of assigned points for the same action to different customers groups depending on your interest in a particular customer group or split up rewardable actions among customer groups depending on their preferences.
With Market Segmentation Suite you are able to show Z-block widgets for certain customer segments or differ their position for them. You can distinguish Z-blocks content, number of Z-blocks, display time etc. for different audience segments depending on their habits and lifestyle.
MSS 2.0 (Market Segmentation Suite) impart great power to Follow Up Email device. You can choose forms and style of your follow up emails for certain groups of customers, choose the most suitable motivation and inspiration impact for them and use discovered personal ongoings choosing the best conviction to make purchase or remain among the most loyal customers.
Market Segmentation Suite provides more precision to your promotional messages in shopping cart and checkout steps for specific customer segments. For instance, you will be able to differ cross-sell offers for young and aged customers, for customers from a certain country or region, customers with certain occupation and so on. Integration of these two modules gives you an opportunity of not guessing, but knowing customers' wishes.
Pop-up+ extension plus MSS 2.0 module is a powerful joint marketing and promotional tool diversifying your messages and notifications in pop-up form for specific audience segments.
Order tags
Marketing Segmentation Suite and Order Tags extensions integration provides you one more basis for order tagging and makes your order page even more informative, so you could better understand your sales.

In this way Market Segmentation Suite 2.0 is integrated with 7 aheadWorks modules and all the information you get with MSS 2.0 becomes valuable and usable for actual promotions. Now you can deliver your committed attitude to your customers in personal e-mails and rewards, in personal content and concern.