Have you already updated and tried out the latest version of the Advanced Reports extension for Magento 2 released two weeks ago? Well, if not, today you have a great chance to get even more useful features with Advanced Reports 2.3.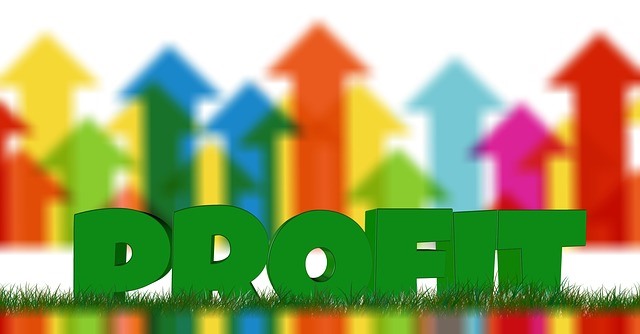 This update includes
two more demanded features
applied to almost all the reports of the extension.
Advanced Reports 2.3
Data Comparisons
You'll certainly agree that retrospective analyses are not visual and demonstrative enough without the 
comparison functionality
.
Advanced Reports 2.3
gets rid of this shortage and provides you with the intuitive and convenient 'Compare to' block added to the extension's calendar.
This functionality is
available for all the reports
containing line charts and displays both analyzed and compared curves simultaneously. You can build comparisons for all available metrics provided in dash lines.
The
'Compare to' block
is enabled if the dedicated box of the calendar is checked. Next, you can choose either predefined comparison periods (Previous year or Previous period) or a custom period set from the additional date boxes.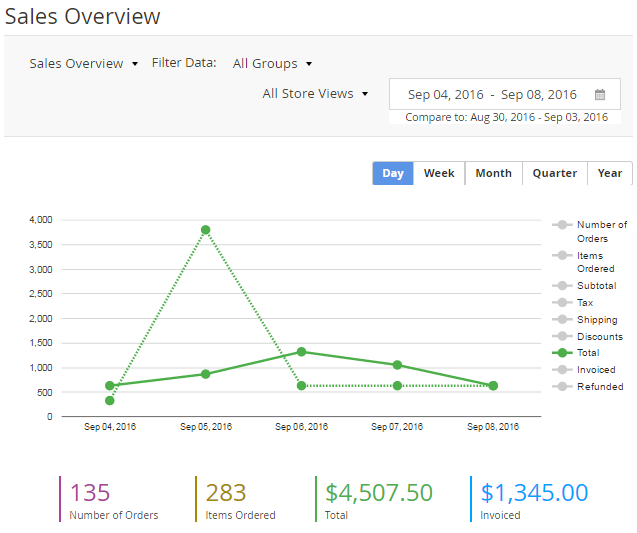 Data Comparisons
This way, you can
visually track and compare
necessary data ranges and get more profound idea about the performance of your store.
Customer Group Filters
Fine-grained and properly segmented data
are the keys for true understanding of the factors that influence resulting indicators of any online business. The more options you have to take a look at the data from different angles the better is the chance you will find the real trigger of the observed changes.
On this way of enhancements we offer you to
segment data by customer groups
. If you have several customer groups that differ by purchasing habits and lifetime values, you certainly need to analyze their metrics in isolation. That's exactly the thing that Custom Group Filters provide you with.

Data Segmentation by Customer Groups
In order to get
data solely related to a certain customer group
you should choose it from the Filter Data dropdown provided for all the extension reports. The chosen configuration remains valid across all the reports until the next reconfiguration. This way you get a holistic view of the group's performance throughout all the reported data types.
Conclusion
That's all for now, still stay connected if you'd like to
get first-hand news
on the most recent functionality we add to the Advanced Reports extension. This extension remains in our priority list.
Please purchase and update
Advanced Reports for Magento 2
from the product page in our store or from your accounts. You can also get additional information on the extension's functionality from the dedicated
User Guide
or try it in action in our
demo stores
completed with detailed tutorials.