We are ready to announce the release of Advanced Reviews v.1.1. In the latest version we have implemented several new features and one of them is the opportunity to make reviews displayed on the Product page.
Now you can enrich your Product pages content with as many automatically displayed customer reviews as you want. The additional settings tab allows you to specify whether reviews with the highest rating, the latest or the most helpful ones will be shown.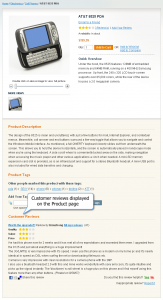 Lack of the notifications when new reviews appear? The new version of Advanced Reviews implies the Help Desk Ultimate extension integration. Now every time a new review appears, the "Approve new review" ticket is created.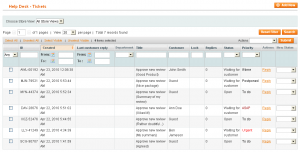 Moreover, with the 'email notification of new reviews' option you will receive notifications on your e-mail addresses. Thus you and your support team will be always in touch with the situation!
The following bugs have been fixed in Advanced Reviews v.1.1:


"Show Ordering" option isn't applied


Incorrect total number of Pros and Cons in backend


"See more/fever Pros/Cons" doesn't work in IE6, IE7


Incorrect Advanced Reviews disabling


Advanced Reviews permissions missed in User Roles tree in backend


Pros & Cons disappear from "Add a review" form when Rating disabled


Underscore symbols in Social Share block in IE


Invalid link to full review


Deprecated Prototype notation


Sorting doesn't work for Pros and Cons on the Reviews form


Please visit the Advanced Reviews page to get more information about this aheadWorks extension.