Good news: today our new aheadMetrics service goes live! Many of you have already bombarded us with requests to develop easy to use comprehensive analytics tool for online stores. And we did it.

aheadMetrics, currently in beta version, will give you all-round analytics of eCommerce stores real-time with sales, customers and products data measurable in any dimensions.


In most cases you don't need numerous reports with excessive statistics that many services offer. As a contrast, aheadMetrics is focused on in-depth sales, customers, orders and other related data.
Take a look at your sales in general or analyze them by a certain period of time, by country or by customer, get updated on your bestsellers, observe products in users' wishlists, monitor order statuses and never lose track of how well (in terms of $) your business is doing. View all aheadMetrics features.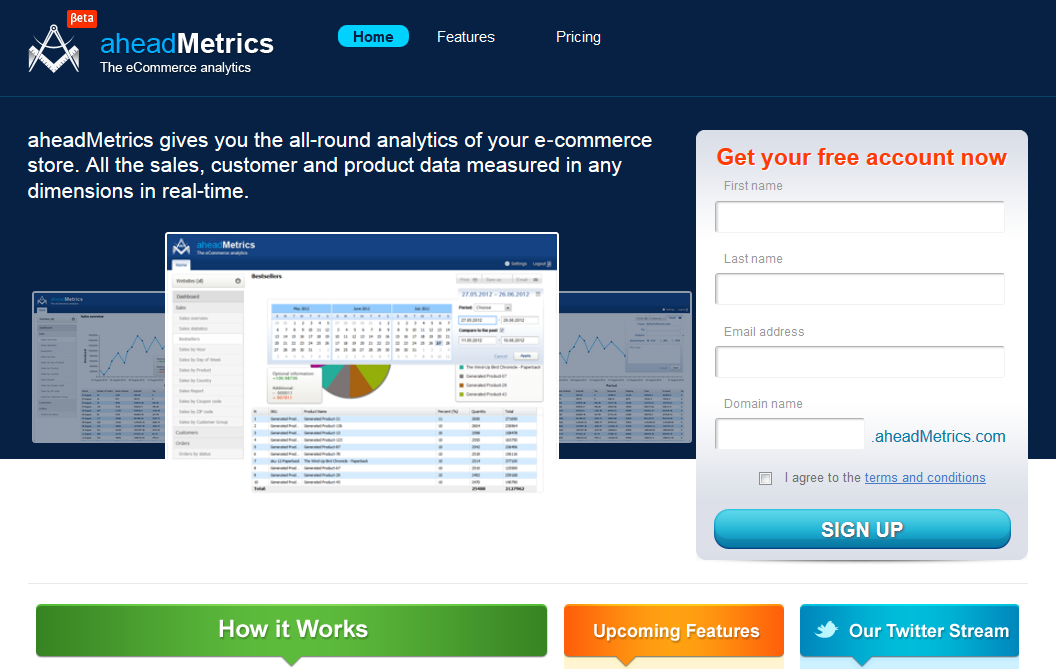 We charge nothing for aheadMetrics. Start using the service and collect reports indicating your profit rates by moving to aheadMetrics website and creating your account in a couple of minutes.

Browse through aheadMetrics features, try it for your webstore and get back to us with your opinion. Leave your feedback at aheadmetrics.uservoice.com, it will be greatly appreciated!