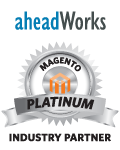 Cheers to aheadWorks team for making a big step forward and embracing the highest possible level of commitment with Platinum Industry Partner status!
This transition to a new partnership level is anticipated since at present more than 25,000 Magento merchants and 40+ official partners in 100 countries are using our high-grade
extensions and themes
.
'Platinum Partnership means a lot to us. It acknowledges our expertise in Magento extensions and themes development and provides guarantees that our customer service is top notch. We participate in almost every Magento event and are always ready to support big and small related happenings.
It was a long way to go to become leading players in Magento universe and it looks like we made it
', - Artyom Rabzonov, the CEO at aheadWorks, states.
Do not forget that aheadWorks takes part in the Imagine eCommerce Conference 2013. If you are in Las Vegas, make sure to stop by our booth
#54
! Here is the Marketplace plan for you to spot us.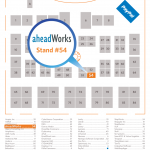 Follow aheadWorks on Twitter
and be the first to get the hottest Imagine news from Matt and Artyom.