This June was full of pleasant events for aheadWorks and we want to share our joy about them with our customers, partners, and readers.

In this post we would like to remind you the most thrilling moments of June 2014.
Extension Updates

We had two great updates of our modules in June: Event Tickets 1.1 and Help Desk Ultimate 3.0.

Since we have already talked about the new functionality of the mentioned above extensions in our previous posts, here we'll just recount the main new features, which entered the updates.
Event Tickets ver. 1.1




Flexible Tickets Redeeming System;





Manage Products in Backend;




Manage Tickets in Backend;




Customer Area > My Tickets;




New Event Properties: Event End Date, Event Location;




Transactional Email Templates Support;




Instant Messages HTML Support.



View Changes
Help Desk Ultimate 3.0




Backend Ticket Page Redesign;




Tickets Assigned to Particular Agents;




Department & Engineer Statistics;






Customizable Ticket Status & Priorities;




Email Notifications About Ticket Re-assignation;




Full Contact Form Integration;




Product Questions 2.0+ Integration.



View Changes

We were also thrilled to tell you that all our Magento extensions are compatible with Magento CE 1.9 and Magento EE 1.14, so, you could benefit from the advanced functionality.
aheadWorks Partnership

This June became a start for beneficial mutual cooperation of aheadWorks and an outstanding representative of the Magento ecosystem – Blue Acorn.


We are open for cooperation in all areas and partner with many Magento companies in many ways, including offering partner products in our store. Thus, last month we presented a broad line of social media partner products in our blog.


Social Media Partner Products, June 2014
Magento Events

In our blog we widely highlight outstanding Magento events and other noteworthy Magento related content.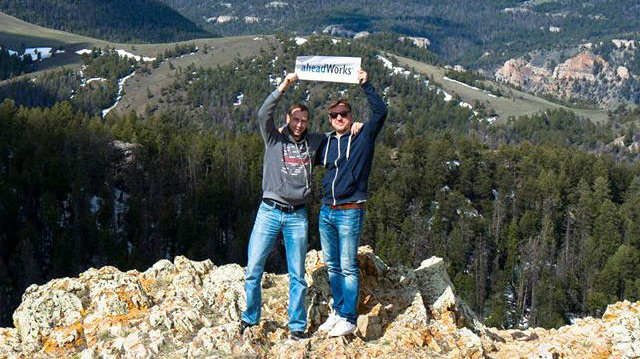 So, in June we finally welcomed our guys who had returned from their voyage across the U.S. immediately after Imagine 2014 and published several posts regarding other upcoming and past Magento events:


Take advantage of this June summary and share your ideas for our blog in comments below.