We are glad to announce that today AJAX Cart Pro v.2.1 has been released. In the new version, a feature of Configurable timer to close pop-up confirmation dialog has been implemented. It means that now you can define after what time the confirm dialog box will be automatically closed.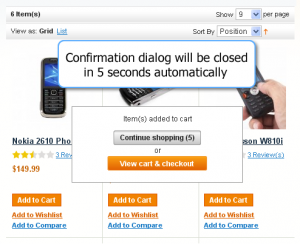 Since version 2.1 AJAX Cart Pro has expanded its "sphere of activity" – now this aheadWorks extension works on the Compare Products and Wishlist pages as well. Thus having compared products or having gone to the My Wishlist page, customers can add appealing items to cart and avoid additional pages loading.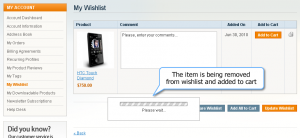 Moreover, a minor bug has been fixed and now downloadable products are added correctly on Shopping Cart page.
Please, find the latest version of AJAX Cart Pro on the extension page.