Our
AJAX Cart Pro
extension doesn't need an introduction. This tiny module has made online shopping easier for thousands of customers all over the world, as well as it has increased the sales volumes for thousands of store owners.
Modesty aside, the
AJAX Cart Pro
module is brilliant as it is, and it keeps gaining new features with each update. The recently-introduced rule system now allows turning this must-have customer experience improver into
a flexible promotional tool
.
Basing on our experience, we have compiled a short list of interesting use cases*. See below - we are sure you will be inspired by these ideas.
*NOTE: these use cases are generic examples; depending on the peculiarities of a store's custom theme, and other specifics of the given environment, the applicability and implementation may vary.
Here's how we can insert a
Login form
into the
Confirmation Pop-up screen
. Note, this form will only show up for Not Logged In visitors.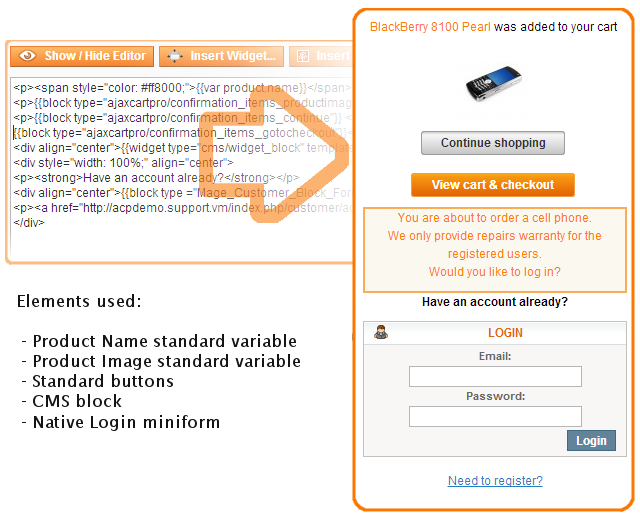 Should a customer be aware of the updates in your catalog? Sure they should!
Here's how the confirmation pop-up looks like with the standard Catalog New Products widget.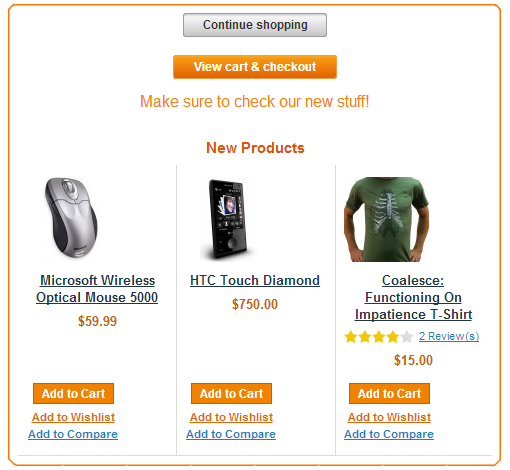 A customer removes an item from their cart. No need to regret it, it's just another opportunity to push the visitor in the right direction!
Remove From Cart pop-up with product suggestions (powered by the
Automatic Related Products 2
module).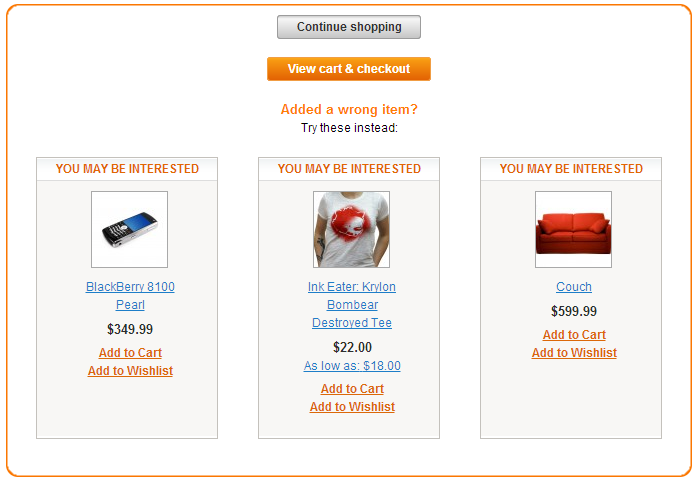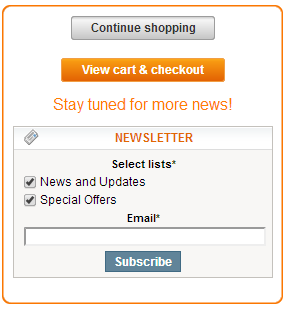 Why not give your customer an extra incentive to stay connected to your store?
The subscription Form of aW
Advanced Newsletter
extension was added to the confirmation pop-up.
Now we offer you to see it through your customer's eyes.*
*No real customer got hurt during the shooting of this video :)
That's it. Note, how a customer ends up with multiple items in his cart without even leaving the page! All it takes is a native Catalog New Products widget, one
Automatic Related Products 2
block, a couple of CMS blocks and a couple of
AJAX Cart Pro
rules.
You are welcome to share your own ideas in the comments!