E-commerce personalization relates to presenting individual offers, product recommendations, and the like for particular customers and customer groups to make offers more attractive for them.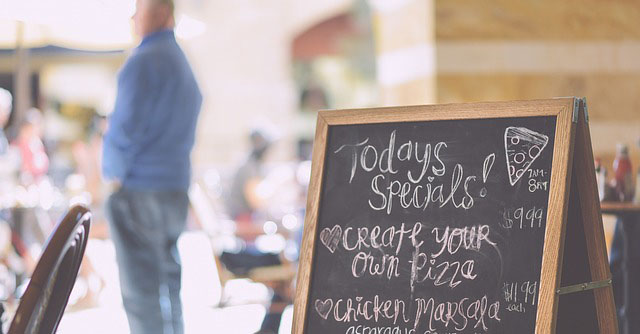 Today, we will discuss the major types of e-commerce personalization and consider how they are implemented into the Magento 2 extensions by Aheadworks. But first, let's take a look at some figures.
E-commerce Personalization Trends

The main reason to personalize content in e-commerce stores is that such content is perceived by shoppers to be much more relevant than the non-personalized one. The stats just prove this:


74% of buyers say that they are less motivated to make purchases in the store with no personalized content;
Rather, 75% of customers are more inclined to buy from the brand that gives them personal recommendations;
As a result, 63% of companies view e-commerce personalization as an essential part of their marketing strategy.


Now, let's find out what major types of e-commerce personalization are able to make particular business operations more profitable and straightforward.
Major Personalization Types
Behavior-based Recommendations

Behavior-based recommendations imply providing shoppers with offers according to their activity in a web store. This way, the store collects the information about the items searched in the catalog and the ones that are commonly purchased together and then gives customers personalized product recommendations.

For example, such recommendations bring Amazon nearly 30% of its sales. When viewing a particular product page, a customer can see the 'customers who viewed this also viewed' and 'frequently bought together' related product blocks. Thus, there is a high chance for the store to sell more per each order.

With the Automatic Related Products extension, store admins can give buyers product recommendations by determining related product block display rules for individual customer groups. In addition to rules, merchants can set flexible conditions for related products based on customer browsing and buying behavior in their stores.

Besides the rules and conditions, the related product blocks are highly customizable. Admins can determine block titles, the number of products to be displayed simultaneously, block layout (slider of grid), position, product sorting rules (including bestsellers, newest products, the products with highest or lowest prices, or random sorting).

Again, each customer group can view the product recommendations block of a particular design, which makes behavior-based recommendations even more personalized.

E-commerce businesses can give shoppers the personalized experience based on their geographical location as well.
Geo-Targeting

Let's say you are running a Magento 2 store that sells goods worldwide and provides international shipping services. When making an order, your customers often have to spend a lot of time only to find their country of residence in the long address list. This, in turn, might result in growing bounce rates during the checkout process.

The Smart One Step Checkout extension solves this problem via the Geo IP functionality. By enabling the corresponding option in the extension's settings, merchants will save customers from the need to manually select their countries in the address section since they will be detected automatically.

As a result, this personalization option contributes to the overall simplicity and convenience of the checkout process.
Loyalty Programs

The more loyal customers an e-commerce business has, the more selling opportunities are opened to this business. And, personalized reward programs are a good way to increase loyalty since they encourage customers to shop more willingly.

With the Reward Points extension, store admins can arrange reward programs with individual earn and spend rates for different customer groups. For each group, they can set up individual ratios between the dollar amount spent and points earned. More to it, different customer groups can have different earn and spend rates depending on their lifetime sales.

This way, merchants can provide personal loyalty programs for different customer groups, which ensures rich opportunities for tiered loyalty programs.
Customer Communication

In addition to the above options, e-commerce personalization can help online merchants drive sales through email marketing. For example, Amazon actively uses this strategy by sending personalized follow up emails to customers on various occasions.

With the Follow Up Email extension, merchants also can send individual emails based on customer activity in the store, such as order status changes, cart abandonments, newsletter subscriptions, and so on.

For each email, store admins can create individual templates as well as unique content with custom texts, animations, and the like. Thus, the customers will receive highly personalized emails that will prompt them to perform the required action.

One should note that e-commerce personalization gives merchants apparent benefits not only in terms of sales. Rather, merchants can further improve their store management processes. Let's see how this can be done by considering the last personalization type.
Data Differentiation

When conducting an e-commerce business, merchants should always analyze large amounts of data to evaluate their current performance. So, to effectively deal with all those numerous numbers, personalization is a must. Through it, one can work with different data combinations as well as filter them in a preferable way.

The Advanced Reports extension provides Magento 2 store owners with a convenient dashboard showing the key performance data. Merchants can benefit from the possibility to save various data sets as separate bookmarks and instantly refer to them when needed.

This way, merchants can create completely different data combinations and view each one from the same dashboard page, which makes data analysis more efficient.
Conclusion

When implemented properly, e-commerce personalization becomes a powerful tool for marketing and management operations of any store. And, the above extensions make those great opportunities easily obtainable for online merchants.