Merchants who start an online business want to get a ready-to-operate web store asap without spending much time to find the solutions that suit their needs.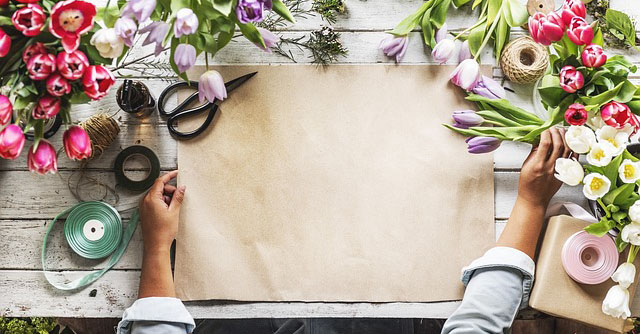 Today, we will discuss the major issues every beginning store owner needs to take care of before entering the online market. Beyond this, we will cover the solutions able to handle those issues. So, let's start with customer registration.
Customer Registration
With no doubt, nobody likes going through long and irritating registration forms in order to make purchases in a web store. And, the stats just prove this statement –
86%
of shoppers opt out of stores that require them to create user accounts
right off the bat
.
Now let's take a look at this issue from the merchant's perspective. Probably, the most obvious solution here is to allow customers to log in to the store with their
social network accounts
. This way, they will be able to
flawlessly
create accounts without the need to specify any personal info once again.
In this case you can think about offering several login options related to the most popular social networks so that the registration process will suit most of your customers apparently.
Store Navigation
25%
of shoppers leave a store if they cannot find what they need quickly and easily. After all, time-effectiveness is one of the
main reasons
why people choose online shopping, and it should not be ignored by merchants.
Smooth catalog navigation primarily implies the ability to sort items by
various criteria
, such as color, price, size, and the like depending on a particular product category.
To establish
credibility
for their stores, merchants can also allow customers to sort products by brands as well as create dedicated brand pages (and even 'All Brands' pages) with related products. This way, customers will be able to quickly find the products of their favorite brands in the catalog without being distracted by other brand products.
Still, navigation relates not only to product catalogs, rather, it reflects the
overall site usability
.
Actually, there are a lot of ways to refine usability, and on-site sliders are among them as well. By adding rotation sliders to your store pages, you can kill two birds with one stone. First, being immediately visible to customers, these sliders inform them about
actual offers
. Second, they improve the look of the store making it more visually appealing to shoppers.
Let's move forward and explore such factor as checkout.
Fast Checkout
Multi-step checkouts take time, and the whole process might look as follows. Once users have entered their personal info, next, they move to
another step
that asks choosing the preferred payment method. Who knows, maybe after this there will be one more step with billing and shipping fields to be filled out. Sounds like a way too many steps to make an order, isn't it?
As a result,
27%
of online shoppers abandon their carts because of this very issue. A smart solution here will be providing an 'all-in-one' checkout page where customers can quickly provide all the required info and then immediately proceed to the
payment stage
.
By tracking the key performance indicators of such a checkout page, shoppers can evaluate whether its implementation was
successful
. Most likely, the abandonment rates will drop significantly compared to the ones for multi-step checkout pages.
More to it, with performance tracking, merchants can determine at which checkout stages customers abandon their carts
most often
, and therefore, consider improving these stages in the terms of
user convenience
.
Now let's discuss another crucial factor – customer engagement with the store.
Customer Engagement
As practice shows, customers tend to abandon their checkouts not only due to the
long duration
of this process. In fact,
54%
of shoppers expect to be offered with some bonuses, in particular, with discounts, on the checkout stage.
Providing customers with free shipping services acts as a
strong motivator
to add the product to the cart and then proceed to the checkout. Moreover, you can give them the possibility to use their store credits to pay for the purchase right on the checkout page, this way,
encouraging
them to complete the checkout.
If you had previously used the
multi-step checkout
in your store and then switched to the one-step one, you can try bringing back those shoppers who abandoned their checkouts at that time. Send them a reminder notifying about the new, quick and seamless checkout in your store.
Besides, you can remind the shoppers who already made purchases to leave product reviews to encourage the engagement of new
prospects
.
Lastly, we will find out how small business owners can stimulate
additional purchases
in their stores.
Complementary Purchases
According to the statistics, additional purchases offered as upsells and cross-sells able to bring a
4%
increase in conversions. Thus, it's a sure way to get increased sales
right from the start
.
Complementary purchases can be motivated in a variety of ways. Those include
related product blocks
with display rules defined by a store admin, such as frequently viewed or bought together items, shopping cart popups with such offers, and so on. In fact, there are much more ways to promote complementary purchases, but we indicated only the
most effective
ones.
Now, let's explore how exactly shopping cart popup works. Having added an item to a cart, customers see a popup window that confirms this action and offers them to purchase additional items. More to it, the merchant can keep customers from looking for these products throughout the whole store just by adding the '
Add to cart
' button to them. This move will make shopping even more convenient.
So, what is the solution that covers all the above aspects for a new Magento web store? Let's find out.
Small Business Kit for Magento 2 by Aheadworks
The Aheadworks team offers a professional extension kit. With it, small and medium-sized business owners can add beneficial functionality improvements to their  Magento 2 web stores
with no delay
.
Our offer includes three options:


Essential Kit includes the extensions that cove all the above aspects and offers additional Magento services;


Professional Kit covers all the above aspects plus the professional interface functionality and Magento services;


Custom Kit suggests selecting the solutions  and services that merchants need.


To learn more about the offer, please visit the
Small Business Kit For Magento page
.