The same as you can't successfully sell products without attractive packaging, you'll be unable to attract readers to your writing without an effective title.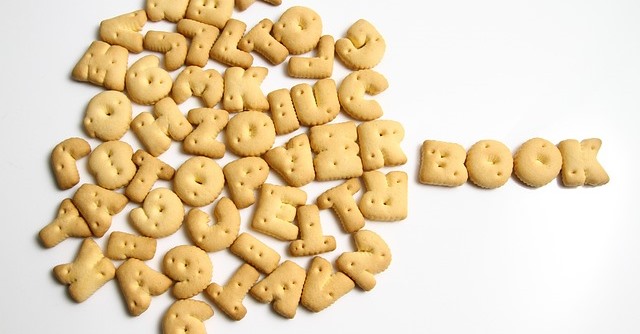 Of course, titles do not determine the quality of articles, but rather serve as
bright signboards
appealing to passersby to come in. Next, you'll certainly need to have a really good content in order to retain visitors' attention, but titles always go first.
Title Functions
Unveil Content
The first and main function of every title is to announce the content of the article. It should
clearly explain the idea of writing
without any distractions. Bright and clear titles allow readers to choose the subjects they want and get ready for the narrative.
Reflect the Tone of Writings
Titles should also
express the tone
of upcoming articles explaining weather they are going to be technical or general, specific or common, educational or entertaining, etc.
Catch Attention
However, titles are not only passive announcers, but also intended to
attract readers to the article
and here lies their biggest marketing value. Titles should reflect values of articles in full and above.
Include SEO
SEO adjustments are mandatory for titles and should embrace keywords, word sequences, title length, and so on.
Audience Understanding
Apart from the conditions set by search engines or social media you need to remember that you
write for people
. As far as people differ, your titles should also be different for them. As soon as you determine the voice and tone of your titles you should also investigate the reasons and motives making people to read one or another piece of writing.
Inner Incentives
According to the
investigation by Barbara Kaye
 people have 9 reasons to read blogs, including:


Anti-traditional media sentiment. Blogs usually represent so called a citizen media segment and stand aside from enterprise-funded traditional mainstream media;


Expression / Affiliation. Blogs are often considered as niche communities grouped around e.g. sports teams or certain persons;


Guidance / Opinion Seeking. Blogs do not only present information, but also express their own opinion and guide readers in their own way, and that's the thing most visitors like;


Blog Ambiance. People highly appreciate welcoming atmosphere created by authors around blogs;


Personal Fulfillment. People like entertaining and amusing materials;


Variety of opinions.


While creating effective titles we can certainly
take advantage of those aspirations
and assure visitors that they will find the things they need. Titles should express one or several of the above points and get people ready to something new and valuable.
Ways to Make Effective Titles
Each title certainly arises from the content and crowns it. In this way, titles and content are indissoluble, as titles clearly reflect ideas behind content. Creating appealing and welcoming titles is difficult and may take a lot of time, if you create a great number of alternatives, then adjust them to all the requirements and finally choose the best variant. In order to facilitate your creative searches and speed up the whole process you can
follow some general recommendations
.


Copy titles. You can copy some most relevant and descriptive sentences from the article and make it your titles or preforms for them at least;


Create titles. You can also take advantage of a pure creative impulse and often this approach is the most convenient for many authors. Still, you need to remember that titles should comply with certain requirements;


Ask. If you want to create engaging titles, starting them with questions is really beneficial in this case. The thing is that questions involve answers and readers unconsciously strive to provide them. You can start titles with words what, where, when, is, are, etc.


Surprise. Make readers curious about the further content, say something unusual or knowingly untrue;


Create one-word or two-word titles. It is a great way to surprise and tease the curiosity of readers. You know "Online Grocery" or "e-Commerce Tigers" will certainly work great;


Combine well known phrases with non-trivial supplements. For example, the title "Home sweet home or effective landings for online candy stores" sounds non-trivial and puts you outside of other  monotonous SEO-optimization articles;


Use strong language. State your ideas forcefully and transfer you confidence to your readers;


Use clear values. Discuss benefits, not features. Firstly people are interested in specific benefits they can get and only then they go deeper to the ways they can obtain them;


Make it visual and tasty, touch their fillings. Try to associate your titles with human feelings and emotions causing happiness, sadness, love, hope, etc.


Try to avoid trivial and frequently used words (great, interesting, awesome);


Do not use passive voice. In most cases, it makes titles formal and makes readers to lose interest;


Prevent people from doing something and they will certainly do that. Ask people to not read your article and surprisingly many of them will open it and start reading;


Ask someone to review your titles.


Title Length
Short titles are certainly better just because they are usually more catchy, perceived with ease and fit SEO requirements. In general, eight-word titles seem to be the golden mine, according to
Outbrain.
Titles Length for SEO and Social Media
Title length is not only important for readers, but it has limitations settled by search engines and social media.
For example, Google asks your titles to be about 50-60 characters long, or if you want them to be twitable you need to make them under 140 characters at least. However, titles with the 120 length are most effective for Twitter,
according to Hubspot
.
In general, Twitter users like shorter titles (between 8-12 words), while Facebook supporters treat kindly 12-14 words headlines.
Title Statistics
At the end we'd like to present you some statistics from the dedicated
study made by Hubspot and Outbrain
. It presents some surprising facts about titles you possibly never know.
People like:


Bracketed clarifications + 38% in CTR with bracketed clarifications like [interview], [slideshow], etc. rather than without them;


"Photo" words + 37%;


"Who" words + 22%.


People dislike:


"How to" - 49% in CTR with these words than without them;


"Tip" - 59%;


"Easy" - 44%;


"Simple" - 49%;


"You", "your", "you're" - 36%;


"Need" - 44% (sense of urgency and other pushy words are also not welcomed);


"Magic" - 59%, "trick" - 23%, "amazing" - 24%, "secret" - 26% etc.


Conclusion
So, titles are not so easy and good titles require a lot of time and patience to make them attractive simultaneously for readers, search engines and social media. The above recommendations will allow you to take advantage of the existing experience and create effective titles easier.
If you have any questions or reviews, leave them in the comments below please.