Who bought this also bought is possibly the most trusted related products functionality available for Magento 2 stores.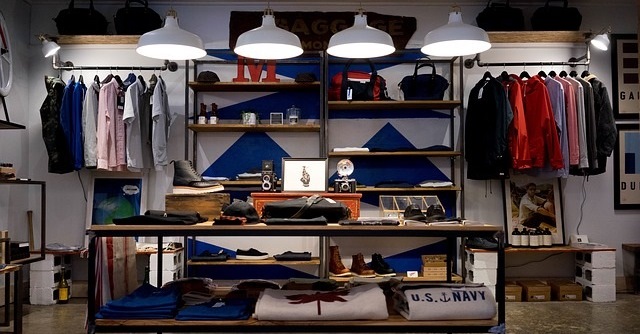 People are always curious about
alternative shopping patterns
since they never want to miss better options. And the fact that these product suggestions available for Magento 2 are 100% automatic makes them almost must-have for every online store.
Who Bought This Also Bought 1.1 for Magento 2
Who Bought This Also Bought 1.1 for Magento 2
introduces several new features mostly related to the frontend experience. The new version adds some valuable display and layout enhancements making related product blocks even more versatile and attractive. Details are below.
New Features
Shopping Cart Page Support
The Shopping Cart Page Support option enhances the opportunities to
show related products across the store
and provides you with the chance to display who bought this also bought selected products on shopping cart pages.
The option is available in the dedicated
Block at Cart Page section
in the backend. It embraces the whole required configuration set, including Block Name, Block Position, Block Layout and Display "Add to Cart" Button options.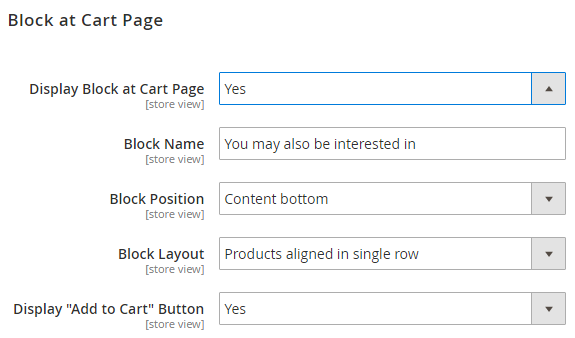 Shopping Cart  Page Block
Slider Representation with Swipe Gesture Support
Since the current version the Block Layout drop-down list contains three options,
including Slider
. This functionality allows you to show more related products simultaneously without wasting additional page space.
Customers are able to see hidden products flipping them in the slider and discover most relevant suggestions out of a wide range of items. This advantageous for both sides experience also
looks great on portable devices
, where it supports swipe gesture scrolling.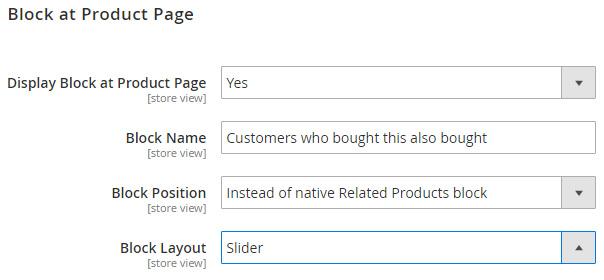 Slider Block Layout Option
Maximum Number of Products to Display
If the 'Products aligned in multiple rows' or 'Slider' layout options is enabled, the module shows an additional configuration option -
Max Products to Display
. This option limits the number of products to be displayed inside the related products block.
The extension shows most frequently bought products first, so if your catalog is short or you want to
focus customers' attention on only most appropriate products
, this option is certainly valuable for you.

Maximum Number of Products to Display
Multiple Rows
The number of actually displayed products depends on dimensions of certain devices. You can only be sure that the whole number of products settled in the Max Products to Display option is visible for customers in two cases. First, if you select the Slider block layout option and the second is the new option -
Products aligned in multiple rows
.
Note:
If  'Products aligned in single row' is enabled, the module will only show the number of products fitting the available space.
So, if the maximum number of settled products is greater than the available space, Who Bought This Also Bought will
move them to another line 
with this option.

Multiple Rows Block Layout Option
Refactoring
The
code refactoring
 scope for the current version includes broad unit test coverage, Magento 2 coding standards alignment, and other extension performance improvements.
Conclusion
The new version of the extension with the new features and refactored code is already available in our
Magento 2 store
. If you prefer the who bought this also bough approach to display related products, this extension is able to provide you with efficient on-page promotions and will take almost no time to be configured and maintained.
You can purchase and update
Who Bought This Also Bought
on the product page of our store.