No doubt email marketing is a strong sales promotional tool, which is in some cases more effective than advertising or PPC.

Convincing emails are able to smash barriers between customers and purchases and provide them with strong evidences regarding the value of your products.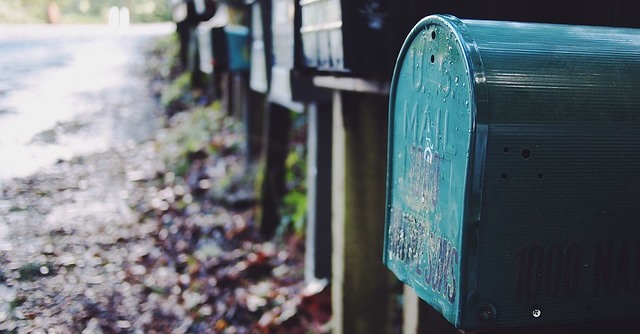 It sounds simple, but commonly not so easy, when it comes to the real implementation.
Note: 48% of sales people never follow up with a prospect, 25% make a second contact and stop, 12% make more that three contacts.
But: 2% of sales are made on the first contact, 5% of sales are made on the third contact, 80% of sales are made on the fifth to twelfth contact.
Source: Big Bang Data.

Scheduling right time emails and providing relevant and exclusive content is difficult in the current fast-paced business environment.

The Follow Up Email extension is the very solution, which allows you to overcome such obstacles and send effective and well-timed emails. It provides you with all necessary tools:


Possibilities for engaging and relevant content;
Automatic initialization.


During its long history of constant functionality improvements Follow Up Email received multiple useful features, what makes it stand out from other similar Magento solutions. And the new functionality of the current update strengthens its advantages even more.
New Features

Unsubscription from All Emails
The freedom of choice is one of the basic needs a person have and customers are no exception. They really appreciate the opportunity to cut down the buzz in their email boxes.

For the purpose, you should just use the url_unsubscribe_from_all variable in your follow-up email templates.




New Event for Customer Reviews
Follow UP Email provides outstanding flexibility in creating different rules triggering automated emails.

Since the current update you have an opportunity to follow the visitors, who left reviews in your store. The corresponding "Customer submitted a review" event is located in the general event list: Follow Up Email - > Manage Rules -> Add Rule -> General -> Event.

This event is also applicable for email cancellations and available from the Cancellation Events section as well.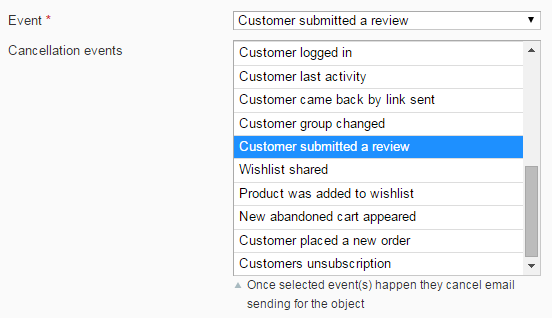 New Event: "Customer submitted a review"
Other Enhancements

Sample Data
New sample data added to the configuration allows you to examine several follow up email rules for most common occasions: customer birthdays, review requests, and abandoned carts. Now you can easily create own rules basing on the provided examples.

New Responsive Email Directives
In this update we also added new responsive email directives to the module, which are now parsed without any errors.



Conclusion

Email marketing is an art to some extent, while the Follow Up Email extension is the mean putting your creative ideas into practice. It allows you to create exclusive and truly effective emails delivering your message to customers at the right time and in the right form.

In order to consider the complete functionality of the extension visit our store, please. On the product page you are able to browse through the whole list of features, try live functionality in our demo store, or refer to the dedicated documentation.

Add your comments to this post below, please.