Gifts are among the best pleasures in life, and to our delight it works both for presenters and recipients. And, if you want to keep that pleasant feeling and make no mistakes, the smartest choice is to present a gift card.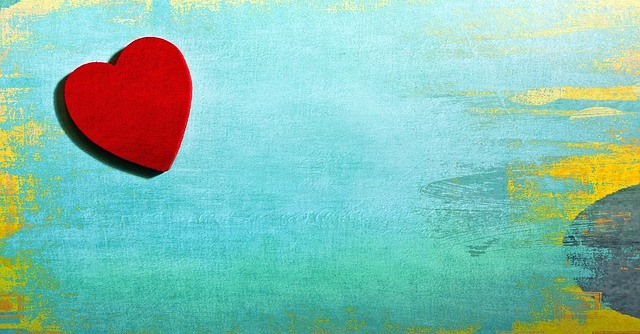 The gift card functionality  is absolutely indispensable for Magento stores, and today we announce the
Magento Gift Card / Certificate 2.0 extension release.
Magento Gift Card / Certificate 2.0 Features
Gift Card / Certificate 2.0
for Magento 1 enables customers to create and purchase
personal virtual, physical or combined gift cards
. On the product page customers are able to specify gift card amounts, add personal messages to emails, or select their preferable design.
Gift cards are a
new type of Magento products
 with specific attributes necessary to maintain the required functionality. Magento admins manage and fully control the gift card options depending on their sales policy and buying audience. Also, they have an opportunity to track and control the number and value of purchased and used gift cards.
Backend Functionality
Gift Card Products
Everything starts on the backend and we advise you to begin with new gift card products. For the purpose, follow the
Catalog -> Gift Card by aheadWorks -> Gift Card Products
path and press the Add Gift Card Product button. The New Product area contains the dedicated Gift Card Information section created by the extension to add necessary attributes to gift card products.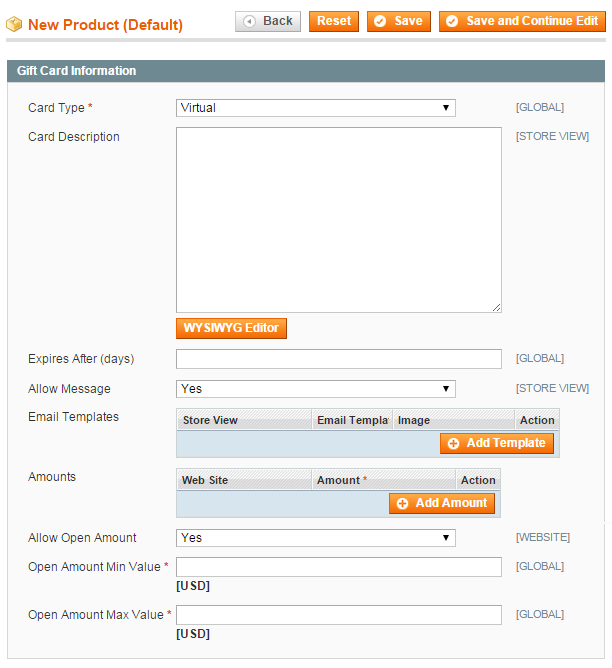 New Gift Card Product
Here you can select the card type (virtual, physical or combined), provide card description and expiration period, allow / disallow accompanying messages, specify email templates and default card values, allow / disallow open amounts and their range. All the rest gift card attributes are standard for Magento products.
As soon as the set of gift card products is created, Magento admins are able to track the number, purchased and used amounts of all gift card products from the
Gift Card Products grid
.
Gift Card Codes
All gift card codes created by individual gift cards are shown in the
Gift Card Codes table
. This table allows the whole multitude of individual gift cards created by the extension to be tracked by gift card code attributes, including dates, orders, value amounts, balance, expiration dates, recipient names, email templates, etc.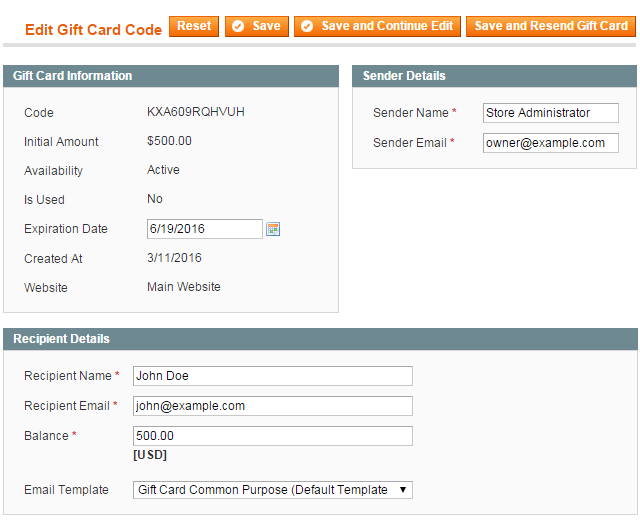 Gift Card Code Editing
This section also provides admins with the opportunity to
swiftly create and manage gift card codes from the backend
and  send them immediately to target recipients. This feature is especially useful if you need to reward certain customers or organize massive giveaways.
Gift Card / Certificate Configuration
The module is
ready to work right after the installation
and requires minimal configuration. You just need to enable the module, specify (or not) the gift cards expiration period and determine the notifications email sender contact.
Frontend Functionality
The frontend process of creating and purchasing gift cards is also
intuitive and simple
. It may start either on a product or subcategory page, where customers are able to choose the required type of gift cards (virtual, physical, or combined). Or, you can use other logics to differentiate gift cards, e.g. by holidays, gender, age, or anything else.
On the
gift card page
customers define card values, select their design, specify recipient's and sender's email credentials and compose their messages. After this small and short configuration they are able to purchase gift cards just like other regular products.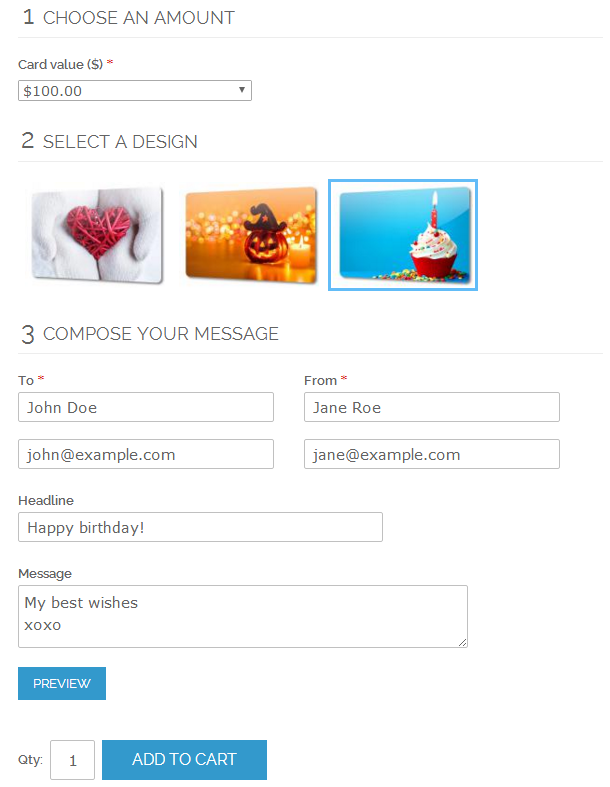 Gift Card Purchasing
As soon as the gift card is purchased it is sent to the recipient either physically or via email. The Gift Card / Certificate extension uses responsive email templates, so recipients can view their gift cards conveniently on any devices.

Note: Before submitting personally created gift cards customers are able to evaluate the cards' look and feel using the preview mode.
Each gift card contains a
unique code to be applied during the checkout
procedure by card recipients purchasing products with their gift cards.
Conclusion
The Gift Card / Certificate extension
provides your store with the functionality, which is always popular among customers, especially during the holiday season. According to Cebglobal.com, gift card spending grows continually and e-gifting is supposed to take the
14% share
of the total U.S. gift card market by 2017, in particular.
Gift Card / Certificate
 2.0 is available for purchase on the product page of the extension. If you need some
additional information
regarding the functionality or its technical characteristics, please refer to the
Readme file
or
demos
.
Have any questions? Please contact us via
email
, live chat, or leave your reviews below.