Ready or not, the holiday season is fast approaching, and that means it's time to finalize your eCommerce strategy for making the most of this crucial time of year.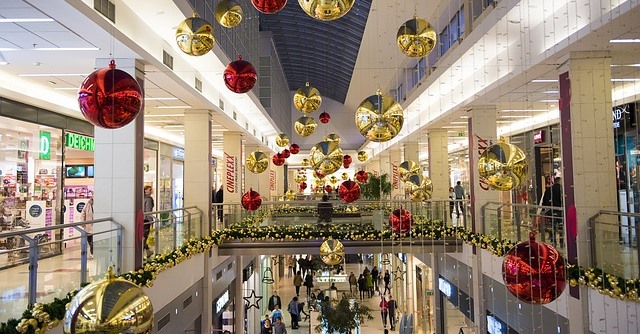 While domestic demand in the U.S. is expected to increase yet again throughout the holidays, one often over-looked opportunity by e-tailers during this critical time is the global market.

Ensuring you're successful with overseas buyers this holiday season means having the right tactics and messaging in place ahead of time. We've put together a few things to consider now so your store can tap the potential from abroad this holiday season and beyond.
Know the key shopping dates across the globe

While we all know how important Black Friday and Cyber Monday are to ensuring a successful holiday sales campaign, don't neglect the key dates from around the world that are just as important to international buyers. Click Frenzy in mid-November is one of the largest online shopping events in Australia, while Green Monday (the 2nd Monday in December) is actually the natural peak day for online sales around the world. Don't forget Boxing Day in the UK, Canada, and sections of Australia, Hatsu-Uri or New Year's Sale in Japan, and Diwali in early November in India. Last but not least, don't forget China's Singles Day (November 11, or 11.11), which is bigger than Cyber Monday and Black Friday combined in terms of sales volume.


Set your shipping cut-offs appropriately

One very effective tactic for setting appropriate customer expectations and driving urgency to purchase is setting a "cut off" day for shipping in time for Christmas Day and other key dates. Enact the same policy for overseas buyers, letting them know the last day they can purchase from your store that ensures their package will arrive before Christmas or another date. For obvious reasons, this should be a few days before your domestic cut off date.
Show the buyer their full transaction cost at the time of checkout

Like many domestic buyers, customers from overseas often have a budget for their total holiday spending. Surprise charges for duties, taxes, and VAT after the buyer has already received their order can instantly derail a buyer's budget and sometimes ruin the holidays entirely for them. Make sure you show these charges to international buyer at the time of checkout so they know exactly what their purchase will cost, they actually prefer this type of experience 10 to 1 over situations where the duties and taxes aren't shown.
Your homepage is a welcome mat

Be sure to greet your international buyers with a message that lets them know you acknowledge where they're coming from in the world. Use something like aheadWork's GeoIP Redirect extension to direct your international buyers to landing pages that have messaging in their native language and centered on their buying perspective, incorporating things like the key dates listed above and the amount they can purchase duty and/or tax free from your store on each order.
Consider free shipping for select regions or countries

Just as the cost of shipping is one of the main decisions points for domestic buyers, international customers are also sensitive to what they're paying for shipping, even if they're literally halfway around the world. This is especially true when they're making multiple purchases across the web during the holiday buying season and are very conscious of their overall online shopping bill. Certain countries and regions have surprisingly low shipping costs when using a service like Magento International Shipping from Pitney Bowes, allowing your store to offer free shipping to those locations without hurting your margins.
Increase confidence with clear sizing and product details

If you're selling anything that has a size or specific dimensions, go a step further than showing the details in just metric and imperial. Have conversion charts for all the countries your selling to. Shoes, for example, have vastly different sizing tables across regions.
Offer shipping to countries outside of just North America

The biggest mistake made by online retailers during all times of the year is thinking they have zero demand from overseas. Ensure your store has shipping enabled to other countries, particularly ones with high demand for U.S. goods like Australia, Japan, Brazil, Hong Kong, and most of Europe.
Conclusion

To assist with ensuring you're ready for the holiday rush, Pitney Bowes is offering priority on-boarding for aheadWorks customers to it's Magento International Shipping solution. This extension allows your Magento store to begin selling to 60+ countries seamlessly; incorporating fully landed cost calculations in to your native checkout page, providing economical shipping rates, and removing some of the "holiday headache" for your shipping department by eliminating all customs documentation.

With the right strategy and preparedness, sales from outside the U.S. could be the key to meeting and exceeding your goals this holiday season.


---









This article is courtesy of our partner Pitney Bowes.

Pitney Bowes Inc. is a world-wide provider of global eCommerce solutions, shipping and mailing products, location intelligence, customer engagement and customer information management solutions.