We are happy that many Magento stores prefer our extensions and find them really useful and advantageous.
But our products would certainly never became so popular without
our Partners that help merchants to get professional advice
and make the right choice. The result of this cooperation always brings us a lot of pleasure as we can see those convenient and capable projects operating either on local or international eCommerce markets.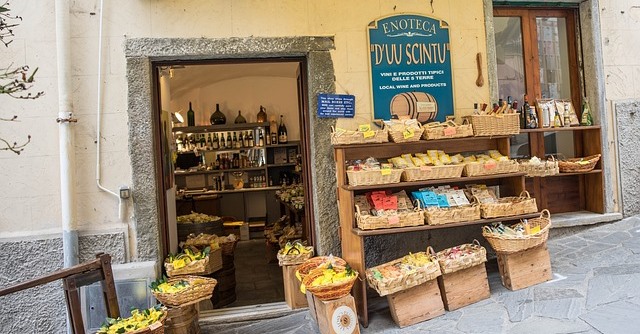 Today, we'd like to present you several Magento stores integrated with some Aheadworks products and developed by our Select Partner Advanced Logic.
ADVANCED LOGIC
MAGENTO SILVER SOLUTION PARTNER
Advanced Logic is a full-service eCommerce agency and Magento Silver Partner with a vast experience and expertise within the platform. It specializes in multi-channel ecommerce solutions and is a partner of many well-known vendors of Magento extensions and themes.
Projects
Wondersmall.com
Originating in Italy, but selling to 100+ countries worldwide, 
Wondersmall
is an online store of luxurious accessories aimed at customers looking for products that combine style, exclusivity and attention to details. The store uses three of our extensions: Follow Up Email, One Step Checkout, and Shop by Brands.
One Step Checkout
You will hardly surprise someone with the 
one-step-checkout functionality
and experience, but it looks great each time you start the checkout procedure. The page is clean and intuitive taking only several minutes to complete a purchase.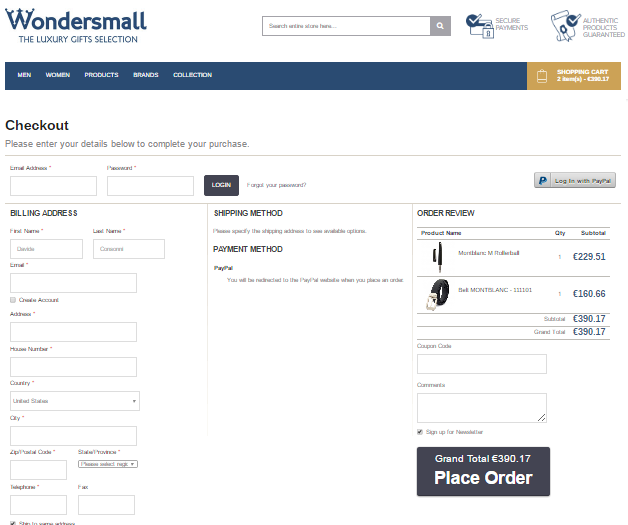 Wondersmall One Step Checkout
Shop by Brand
The store also utilizes our
Shop by Brand extension
as far as brands are among the most important attributes of the luxury products on sale in this store.
The category Brands is placed in the main menu of the store and allows customers to access necessary collections instantly.
Brand pages
are provided with SEO-friendly URLs and let visitors to filter products using the layered navigation functionality exclusively within the selected brand.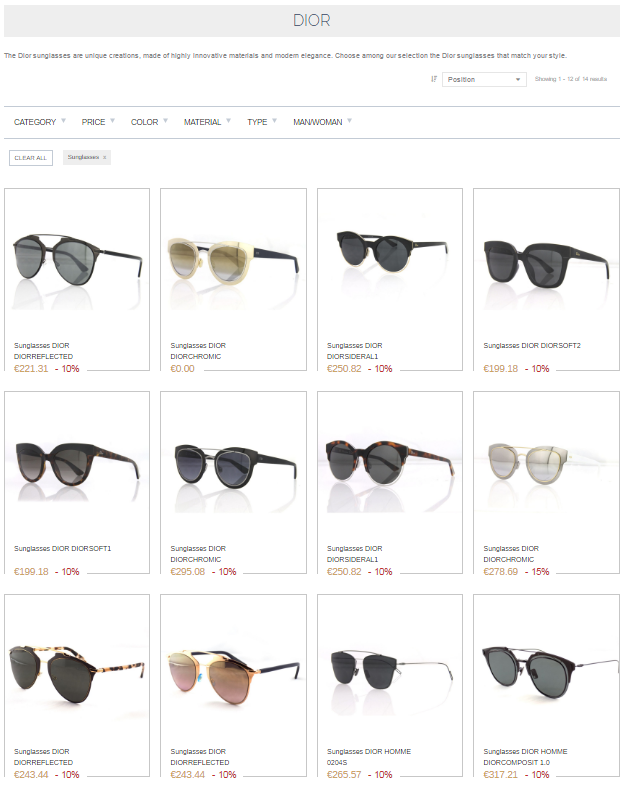 Dior Brand Page
Follow Up Email
Most Magento merchants highly appreciate an opportunity to
follow customers
and prospects automatically on different occasions with relevant emails. These emails can be aimed at reducing abandonment rates, providing discounts and other incentives or just wishing Happy Birthdays. Here is a example of a follow up email from Wandersmall.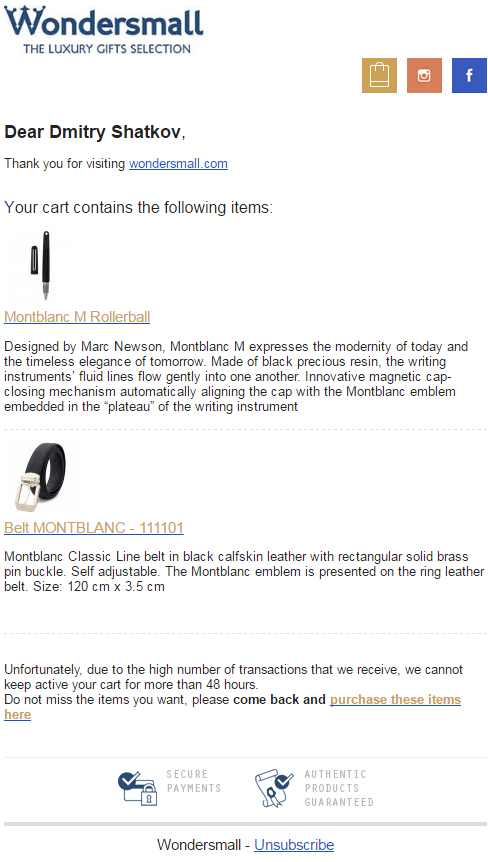 Wondersmall Follow Up
Emporiorganico.it
One more bilingual Magento store presented by Advanced Logic
Emporiorganico.it
specializes in organic nutritional supplements and cosmetics. It has also three of Magento 1 extensions installed mostly enhancing backstage shopping experience, including follow ups, the loyalty program and return merchandise authorization process.
Follow Up Email
The follow up email we received contained a discount coupon code available in the next three days. It seems to be a pretty convincing reason to restore the abandoned cart, isn't it?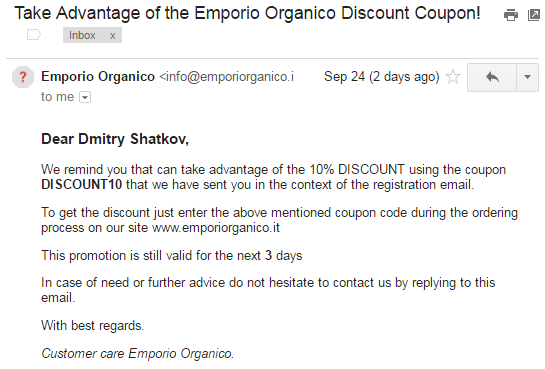 Emporiorganico Follow Up
Points & Rewards
The
Points & Rewards extension
used by emporiorganico.it is one of the central elements of their customer loyalty strategy. The functionality of the module is powerful and versatile enough allowing you to encourage customers to make more purchases and remain among your regular shoppers.
RMA
RMA
is a unique self-sufficient Magento extension taking on the entire process of product returns in your store.
Olympianstore.it
The
company
sells clothing, equipment, and accessories for fitness and dietary supplements. This Magento store has three Aheadworks extensions: AJAX Cart Pro, iPhone Theme, and Points & Rewards.
AJAX Cart Pro
AJAX Cart Pro
allows customers to add products to carts just instantly from the current page and continue shopping without any disruptions.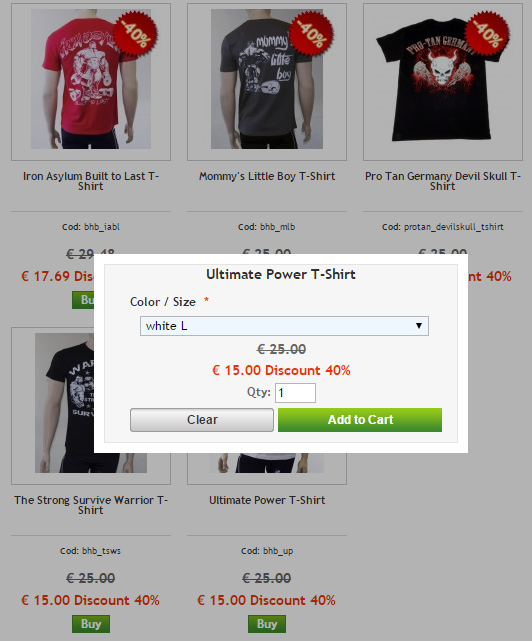 AJAX Cart Pro in Olympianstore.it
iPhone Theme
The store looks
great on mobile devices
, e.g. below we provide you with the iPhone 6 view.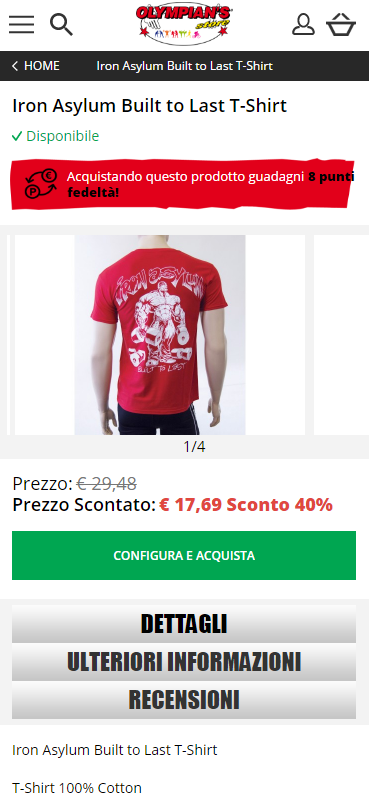 Olympianstore.it iPhone 6 View
Points & Rewards
The above product page also displays the number of available points, if the t-short is purchased. This functionality is powered by our Points & Rewards.
Rollprint.it
And the last one for today is
shop.rollprint.it
. It has two of our products installed and benefits from iPhone Theme and Points & Rewards.
Iphone Theme
With the
iPhone Theme extension
the store looks good on mobile devices.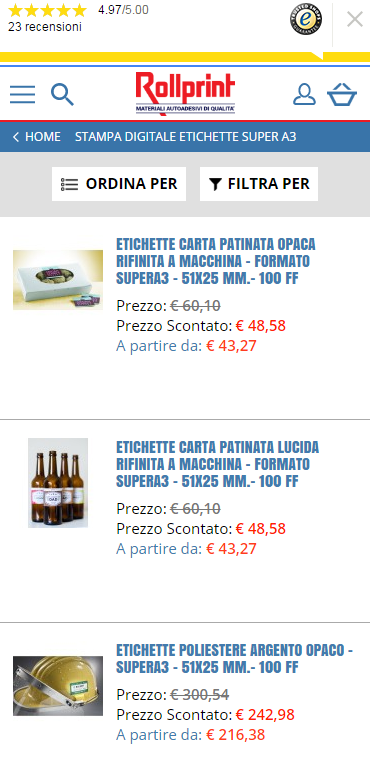 Rollprint iPhone View
Points and Rewards
And it also has a clear and effective
loyalty program
based on the Points & Rewards module.
Conclusion
We are always
happy to see the stores using our Magento extensions
as it makes our work needful and valued. We thank Advanced Logic for the provided examples and ready to hear from you even more. So, please do not hesitate to
contact us
in order to highlight more great Magento stores in our blog. 
Let's see how it works together.
If you are interested in our Magento extensions, please visit
our store
.