Not sure about New Yorkers, but for the European citizen 'New York' sounds like a symbol of the United States and surprisingly something very familiar.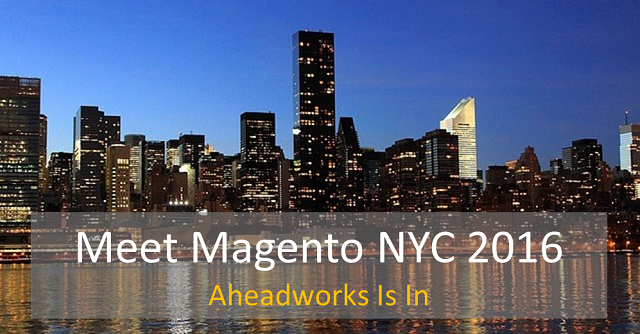 You know, just like a grocery store around the corner you have never visited, but passed by a million times on your way home. That's the amazing power of proper promotion and branding. By the way, one of the presentations at
Meet Magento NY 2016
is going to unveil the story behind a successful Magento-powered brand.
More details are below.
Meet Magento NY 2016
So, it is going to be the third edition of Meet Magento NY that is organized by two companies
Interactiv4
and
Atwix
. To be held on October 5 MMNY16 is going to be a great chance to meet a lot of famous persons from the local Magento community, as well as around the U.S. and the globe.
Speakers
The
list of speakers is impressive
as usually and includes a lot of well-known Magento enthusiasts. This staring cast promises to make attending Meet Magento NY beneficial and useful. Here are just a few names:


Ignacio Riesco, Interactiv4 , CEO & Founder;


Viacheslav Kravchuk, Atwix, CEO / Owner;


Paul Boisvert, Magento, Vice President of Product Management;


Kurt Theobald, Classy Llama, CEO;


Joshua Warren, Creatuity Corp, CEO;


Jerry Eadeh, Nexcess, Senior Vice President of global Marketing and Sales;


... And many more.
Agenda
09:00 – 09:45
Registration. Networking breakfast
09:45 – 10:00
Ignacio Riesco, Viacheslav Kravchuk (Meet Magento NY): Conference Opening
10:00 – 10:30
Paul Boisvert (Magento): Welcome Keynote
10:30 – 11:00
Jerry Eadeh (Nexcess): Scaling for Excellence: How Retailers Prepare for Online Success
11:00 – 11:30
John Rogillio (IWD): B2B Like A Boss – Where to Invest Your Online Efforts
11:30 – 12:00 Coffee Break
12:00 – 12:30
Ryan Thompson (TaxJar): TBA
12:30 – 13:00
Colin Stuart (Betabrand): This One Magento-powered Brand Tested their way to Billions – Betabrand and Testing to Success.
13:00 – 13:30
Graham Heard, Shane Bogdan (Pitney Bowes): TBA.
13:30 – 14:30 Networking Lunch
14:30 – 15:00
Skye Spear (Signifyd): Why Pay for Fraud? Removing An Unfair Liability While Accelerating Sales
15:00 – 15:30
Ben Staveley (Dotmailer): TBA
15:30 – 16:00
Mor Lavi (Cymbio): Supply & Demand: Dynamic catalogs as a new revenue channel
16:00 – 16:30 Coffee Break
16:30 – 17:00
Joshua Warren (Creatuity): TBA
17:00 – 17:30
Phillip Jackson (Something Digital): TBA
17:30 – 18:30
Wine Tasting. Networking
18:30 – 19:45
TBA
19:45 – 23:00 Networking Dinner and Party (DJ)
This time the agenda is built around the most effective ecommerce practices and recipes for success especially useful for Magento merchants.
Venue Location
City Winery, hosting the event this year, is going to provide it with close and friendly atmosphere in the very heart of New York City.
Address
: 155 Varick St, New York, NY 10013, USA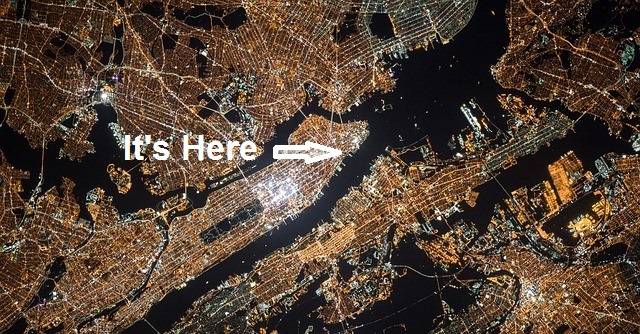 Aheadworks at Meet Magento New York 2016
Aheadworks, as many other companies, doesn't want to miss this great chance to meet old friends and establish new contacts and will also attend Meet Magento NY 2016.
So, please make sure that you have appointed a meeting or just brief encounter with our
Head of Sales, Vitaly Verbitsky
. You can contact Vitaly by email
([email protected])
in order to arrange an appointment at your convenience.
Tickets
For those who have not purchased a conference ticket yet we provide a great chance to save
25%
of the regular price with the
AWEXCLUSIVE
discount coupon.
Join Us!