Any Magento 2 store needs a storefront that will meet its needs and provide convenient conditions for online shopping. Currently, Magento 2 platform has three main frontends you should pay your attention to: Luma, PWA Studio and Hyvä. And, if Luma and PWA are the old-timers, Hyvä is still relatively new to Magento 2 merchants. In this blog, you can learn more about Hyvä and find Magento 2 extensions that are compatible with Hyvä Themes.
Hyvä is a frontend alternative to PWA and Luma that runs on Alpine JS and Tailwind CSS. It was written from scratch to prevent redundant code to affect store performance. Hyvä is a highly responsive and lightweight theme that uses fewer dependencies to reduce complexity and remain developer-friendly. 
Hyvä has already won the love of 1000+ eCommerce site owners by being a flexible and SEO-friendly frontend. Although Hyvä uses an advanced frontend stack, developers mark that it doesn't require any special skills making it simple and trouble-free for theme development.
Hyvä is built on the Magento Open Source platform to replace Luma frontend, that's why Magento native functionality is compatible and works well with it. However, third-party modules are usually built for the Luma frontend and require some developer interference to make it look and work appropriately with Hyvä Themes.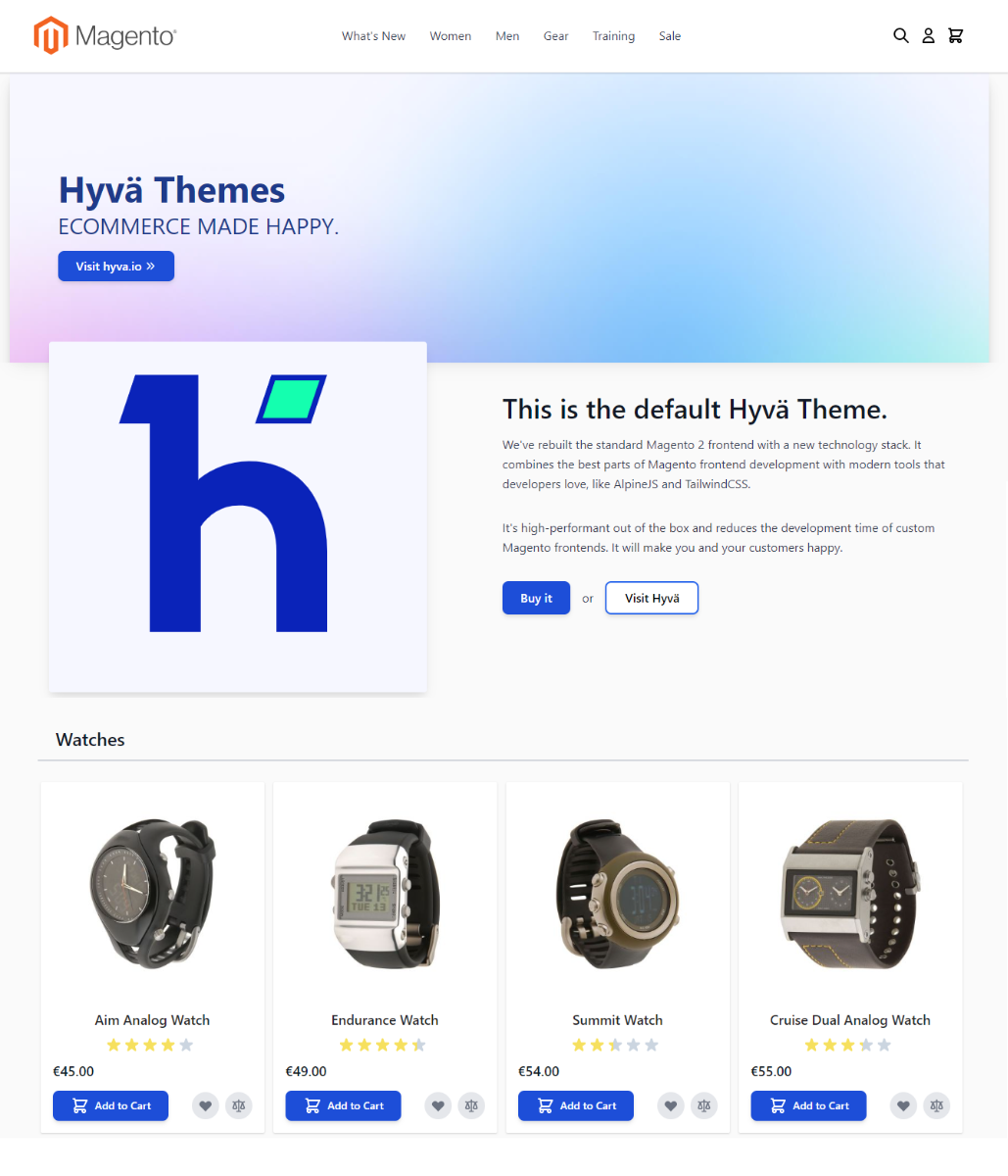 That's why the Hyvä team in cooperation with Magento extension providers create compatibility modules to adapt the code and replace incompatible Luma code with the Hyvä module. The compatibility modules available for Hyvä can be found in the Compatibility Module Tracker. There you can also track planned development and the features that are going to be implemented for the module.
Magento 2 extensions with Hyvä Themes compatibility by Aheadworks
Aheadworks strives to follow the trends and support new tendencies in the Magento 2 environment. For the moment of writing this blog post the following Magento 2 extensions received compatibility with Hyvä Themes:
Help Desk Ultimate for Magento 2

Popup Pro for Magento 2

Automatic Related Products for Magento 2

RMA for Magento 2

Gift Card for Magento 2

Blog for Magento 2
Let's learn a bit more about these extensions.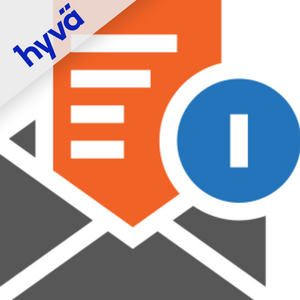 M2 Help Desk Ultimate is the extension to facilitate a support team with a properly organized support management system. It is designed to resolve support requests quickly and efficiently to save support team and customer time. 
Features:
Ticket prioritization;

Automations;

Customizable ticket-submission forms;

Anti-Spam filters;

Agent's desk;

Ticket history and customer info;

Ticket rating and status change, etc.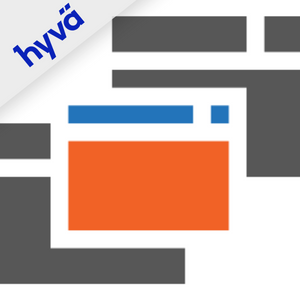 M2 Popup Pro is the extension to display animated popups on the predefined position to draw visitors' attention to the offers on the store. Popups are used in marketing to drive spontaneous purchases and increase customer engagement in the promotional campaigns.
Features:
Display options (page and position on the page);

Responsive design;

7 animation effects;

Popup trigger events;

Convenient popup management grid;

Statistics, etc.
Popup Pro is a must have extension to promote marketing campaigns in your store. And now it's completely compatible with Hyvä Themes. 
Install Popup Pro for Magento 2 and download a free add on to run effective promotions and drive more sales on Hyvä frontend.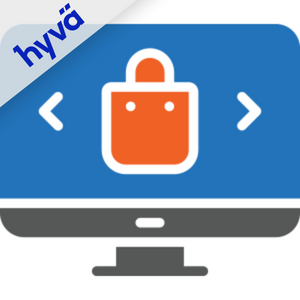 M2 Automatic Related Products is the extension to display cross- and upsells on the website pages to stimulate spontaneous purchases. It is used to create product recommendation blocks on Magento 2 stores based on flexible rules to increase AOV with the help of cross-sells, promote new or best-selling products, improve customer experience, etc.
Features:
Unlimited number of rule for any single product;

Block customization based on target audience;

Display options;

Design options;

Overriding feature;

Product sorting;

Customizable position of the block;

Mobile-friendly design, etc.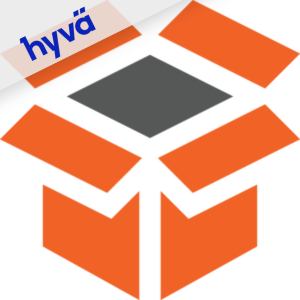 The RMA extension for Magento 2 is a powerful tool that enables merchants to streamline their product returns and exchanges process. It is a popular choice among e-commerce businesses as it helps to improve customer satisfaction and increase sales. 
Features:
RMA management;

Custom fields;

Return period;

Return requests approval;

Label print;

Status switching;

Status priority;

File attachments;

Data export.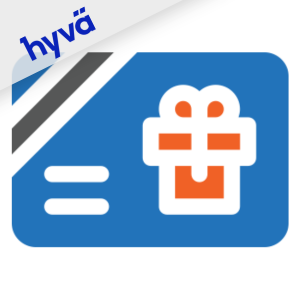 Gift Card extension allows customers to purchase physical, virtual or combined gift cards that can be used to buy products on the merchant's website. Take advantage of holiday seasons and increase sales by providing customers with custom-designed gift cards.
Features:
Card codes;

Card pools;

Customizable designs;

Advanced management;

Email notifications;

Sorting;

Import and export;

Backend orders.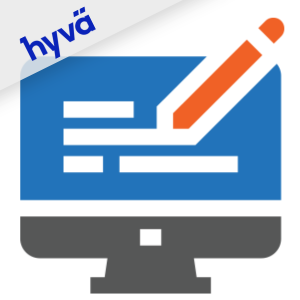 The Blog extension for Magento 2 is a powerful tool that allows online businesses to create and manage a blog directly from their Magento 2 website. It provides a user-friendly interface that makes it easy to create blog posts, manage comments, schedule content, and many more. 
Features:
Easy content management;

Content navigation;

Viewing permissions;

Customizable blog layout;

Featured Posts;

Posts preview;

SEO features;

Mass actions for posts;

Mobile-friendly;

Author's badge;

Related products to a blog post;

JSON-LD, etc.
Magento Hyvä Themes development services
Aheadworks is going to continue working in this direction and develop Hyvä compatibility for other Aheadworks modules. Unfortunately, it takes time both from Hyvä and Aheadworks sides to modify modules. If you want your extension to gain compatibility first, please, contact us!