Mid-autumn is usually the end of the fruitful period, while most Meet Magento conferences just grow ripe this time. Six European and one Latin-American event take place in October, which makes it the busiest month of the whole year.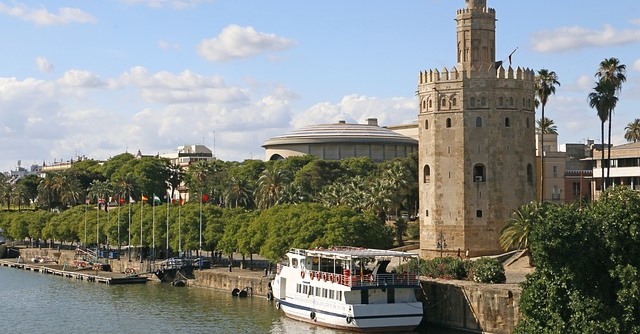 Cluj-Napoca, Sao Paolo, Athens, Poznan, Zurich, Moscow and finally Madrid are
seven great destinations
, appointments and communities waiting us shortly.
The meaning of each event cannot be overstated for every country and Magento in general, but as for us 
we travel to Madrid
, which welcomes about
50
domestic and international Magento experts, including our VP Communications and Partnerships
Alexander Galtsow
.
Magento in Spain
Spain, and Madrid in particular, is a traditional place for Magento conferences cherished by the profound local Magento community. Here are some facts about Magento in Spain:


Catalonia (100% of the domestic Google search volume) and Valencia (96% of the domestic Google search volume) are the most interested in Magento Spanish regions (source Google Trends);


Catalonia (28.7% of the total number) and Madrid (24% of the total number) are the regions with the biggest number of Magento stores (source: BuiltWith);


Spain currently hosts two Magento conferences – Meet Magento Spain and the Spanish edition of Bargento. Magento Developer Paradise, which currently moved to Croatia, has also been held in Spain for several years;


Spain has three official Magento Solution Partners: Gfi Informatique, Interactiv4.com, and On4U Global Services SL (source: Magento);


Spain has 31 officially certified Magento developers. Madrid – 9 people, Barcelona – 6, Valencia – 4, Zaragoza – 4. (Source: Magento);


Most of domestic Meet Magento 2015 speakers come from Madrid.


Meet Magento Spain 2015
The second edition of
Meet Magento in Spain
will take place on October 28 in Madrid continuing the great success achieved by the
last year conference
.
Venue
Teatro Goya, 
the official venue of the conference, is a
new business destination
in Madrid and exceptional place for conferences and large conventions. It is located in the heart of Madrid next to the Manzanares river and offers visitors all necessary business facilities and beyond.
Speakers
The list of speakers' names is too long we could pay each one just a little attention they deserve, so we'll feature just
several domestic representatives
.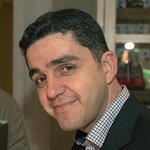 FRANCISCO CARRERO
CEO, BRAINSINS
Gold Sponsor
BrainSINS is a company focused to help online retailers to boost their sales by means of personalization.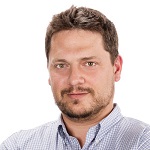 IGNACIO RIESCO
CEO - INTERACTIV4
Organizer
Interactiv4
is a Magento oriented company able to provide expertise in almost every field of ecommerce.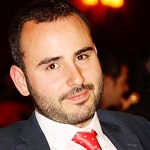 CARLOS LIEBANA
FOUNDER & DIRECTOR, FACTOR LIBRE
Silver Sponsor
Factor Libre
provides custom ecommerce solutions specializing in various open source technologies.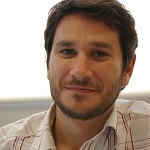 DANIEL VÁZQUEZ LÓPEZ
OPERATIONS MANAGEMENT & CO-FOUNDER, ECOMMBITS
Bronze Sponsor
eCommbits
offers tailor-made ecommerce solutions through four service lines: Strategy, Technology, Marketing & Sales, and Operations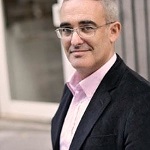 JUAN MACIAS
CEO, QASHOPS
QaShops
increases online sales publishing merchants' catalogs in every channel all over the world.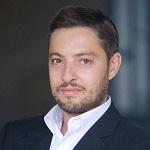 SIXTO ARIAS
CEO, MADE IN MOBILE
The company provides business development strategy and digital advisory for startups.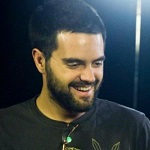 DIEGO MARCOS
CEO, PayTPV
Gold Sponsor
PayTPV
offers payment process optimization solutions, including a virtual POS for ecommerce.
We Speak at MM15ES
Being greatly pleased to visit this superior event aheadWorks will reveal the aspects and benefits of the straightforward cooperation among Magento Community participants. In his presentation "Leveraging Cooperation within Magento ecosystem for the Greater Good" 
Alexander Galtsow 
will explain the synergy effects appearing as a result of such cooperation and their positive impact on the "quality" of merchants' lives.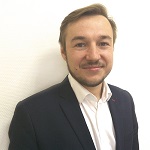 ALEXANDER GALTSOW
VP COMMUNICATIONS AND PARTNERSHIPS, AHEADWORKS
Tickets
The regular tickets price, which is currently available for all visitors, is
€70
per ticket and includes the coffee break and lunch, access to the exhibition areas, keynotes, workshops, and after-party.
Conclusion
The conference in Spain is the second local Meet Magento event held by
Interactiv4
. Since we closely follow both Meet Magento New York and Meet Magento Spain we can confidently say that
the company undertakes outstanding efforts
to make them succeed and do the trick.
We wish both events new great achievements, more speakers and attendees for the benefit of the whole Magento community.