Now, when the holiday bustle is gaining momentum and all online stores, including Aheadworks, offer unique discounts, customers need to find out the best products out there.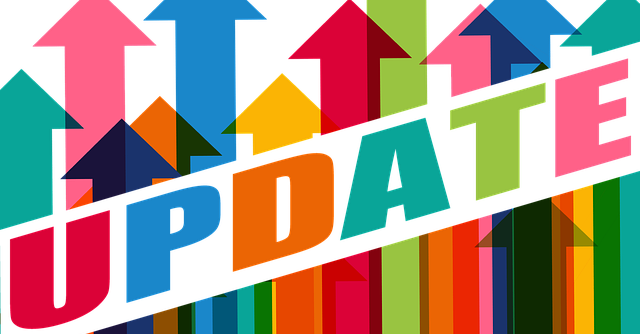 We thought that it's going to be beneficial for you to walk thru the latest extension updates and
new features
in order to choose the functionality you possibly need and take advantage of the lowest prices.
Magento 2 Extension Updates
Currently Magento 2 extensions are our main
development focus
, so we release and update those products at a fast pace. In addition to the already highlighted November updates and new product releases we had four large Magento 2 updates and a bunch of minor refinements.
AJAX Cart Pro 1.1
Magento Native Cross-sells in Confirmation Pop-ups
This new enhancement of the success AJAX Cart Pro pop-up allows you to show native Magento cross-sell products immediately after a customer adds a certain item to his cart. Alternative products make shoppers to stay longer in your store and consider a wider range of products ensuring the best choice and purchase satisfaction.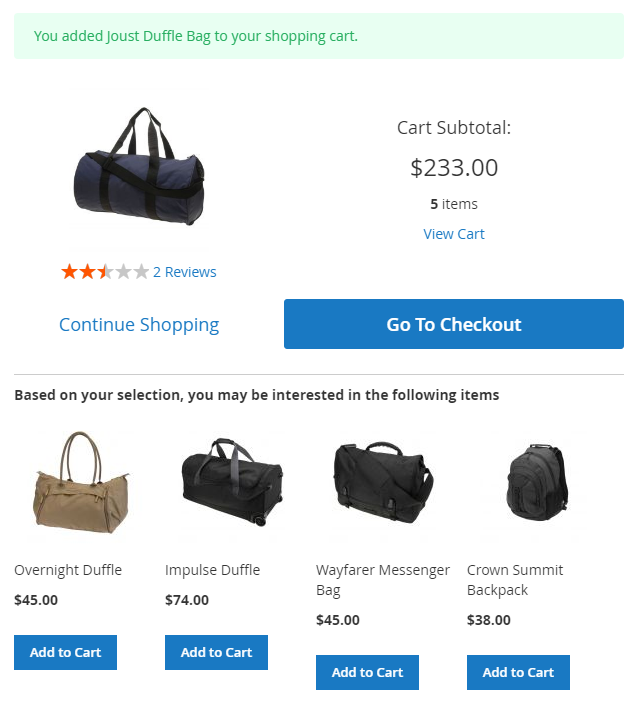 Cross-sells in Confirmation Pop-ups 
Ajax Cart Pro Pop-ups on Product Pages
AJAX Cart Pro 1.1
enables customers to add products to carts and shows success pop-ups on product pages allowing customers to recall the content of their carts and either continue shopping or proceed to the checkout page.
Refactoring
In addition to the above features AJAX cart Pro 1.1 was
deeply refactored
according to Magento 2 coding standards and equipped with unit tests massively.
Rich Banner Slider 1.1
The
Rich Banner Slider extension for Magento 2
is
free and popular
among our customers. So, we continue developing its functionality and this time it received a new position option - Custom Widget. Now, you can display sliders at almost any position across the store with the help of native Magento widgets functionality.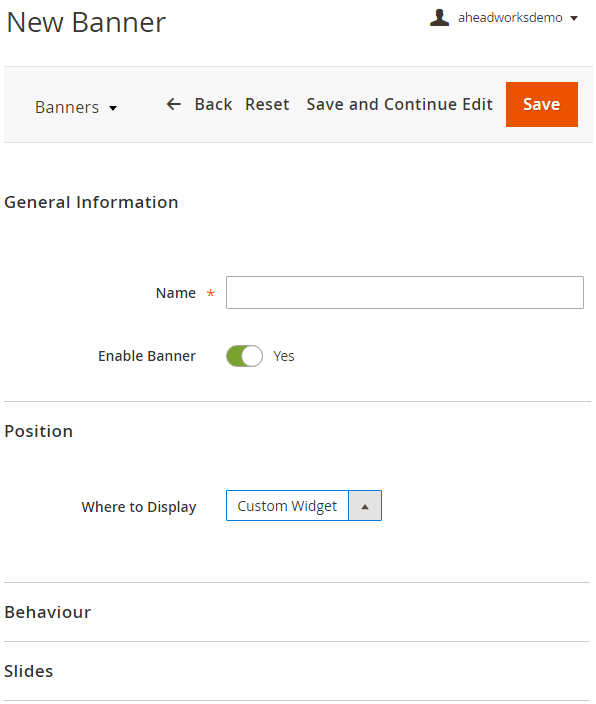 'Custom Widget' Banner Position
As soon as any banner obtains the new
'Custom Widget'
status from the 'Edit Banner' or 'New Banner' page, it appears on the Widgets page in the backend. As a result you can add this new custom widget to any page in any position taking advantage of the variations provided by Magento for its native widget blocks.
Social Login 1.2
With
Social Login 1.2
customers are able to use
Pinterest
to login to Magento 2. This social network is potentially able to simplify access to your store for 100 million active users, according to Pinterest.
This way, in total the module supports 6 social networks, including Twitter, Facebook, Google +, LinkedIn, Instagram and Pinterest.
RMA 1.0.5
+ Improved UX when create new request;
+ Added ability to add values to default custom fields;
+ Added ability to hide existing values in default custom fields.
Magento 1 Extension Updates
Advanced Newsletter 2.5
Since January 1, 2017 MailChimp stops working with the API 2.x versions and launches a new standard interface
API 3.0
. So, the
Advanced Newsletter 2.5
extension have already moved to the new standard and will continue supporting smooth integration with MailChimp.
Note:
If you are using an older version of the Advance Newsletter extension, please take care to update it till the end of 2016.
Shop by Brand 1.6
The next version of the Shop by Brand extension enables Magento store owners to improve the URL structure of brand-related pages. The option allows you to either include or exclude brand folders from URL paths. For example, you can set a full URL
mydoamain.com/brands/samsung
or its truncated analog 
mydoamain.com/brands/samsung. 
In addition to the advanced URL settings
Shop by Brand 1.6
 adds canonical URLs to brand category and individual brand pages. This functionality is especially important for SEO.
Conclusion
November 2016
made a lot of updates live, both major and minor ones. It's impossible to highlight them all, but we can just say that the number of updated and fixed extensions was over 30 this month. Hope that your long-awaited features are also among the implemented enhancements.
Please
send any questions
on the products above to our support team.