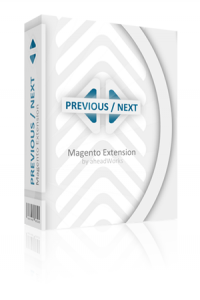 Enhance your store navigation and avoid additional pages loading with the Previous/Next extension from aheadWorks! Now your customers can shift from one Product page to another with 1 click of the Next or Previous link!
The Previous/Next extension greatly improves your online store usability and makes your store navigation more convenient than you could even imagine. Forget about the necessity to come back to Category page every time you want to view next product. Now you can navigate between Product pages with just one click – the extension adds 3 controls which allow you to visit next/previous Product page or come back to the Category page only when YOU want!
Features:
Intuitive navigation
The Previous, Back, Next controls let you navigate between Product pages with just 1 click and come back to Category page only when it is required.
Configurable controls


With a possibility to use predefined variables you can use not only text for controls but also product and category names. Just insert the #PRODUCT# or #CATEGORY# variable in the link text and the required product or category name will be displayed automatically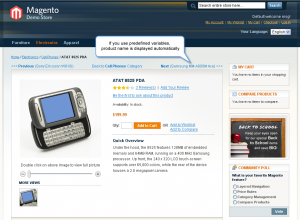 Don't want to use text for the link? Upload any image which will be displayed instead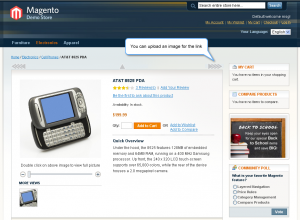 Loop previous/next product name and Product pages will be displayed in cyclic order


Product or category names are too long to be displayed properly? Truncate them to the length you want and use three dots or any ending you like after the truncated name


2-ways navigation
You can navigate between Product pages either clicking Previous/Back/Next controls or using keyboard shortcuts (ctrl+left, ctrl+up, ctrl+right).
Customizable links position
The Previous/Next extension allows you to place controls anywhere on the page.
Easy set up, trusted aheadWorks product quality and support


Easy 2-minute installation


100% open source


30 day money back – satisfaction guaranteed


Lifetime bug free guarantee


Meets Magento programming practices for most versions and customizations compatibility


Free upgrades at least in current version branch


Our excellent support team is waiting to hear from you each business day from 9:00 am to 5:00 pm GMT


To find more information about Previous/Next, please visit the extension page.