Content marketing is definitely one of the most effective tools for attracting the audience's attention to a brand.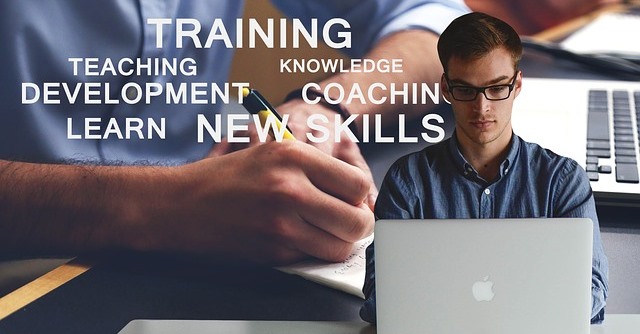 Through content marketing, online businesses are able to attract relevant traffic to their web stores. Of course, SEO and Social Media Marketing perfectly serve this purpose as well.
But in this article, we will give you some tips explaining
how to get significant traffic to a website
without using costly promotion tools, but only interesting content. The information presented here will be useful for both merchants and marketers operating in the e-commerce field.
Link To Other Bloggers In Your Posts
To increase conversion rates and get relevant traffic, you might
link to other bloggers
in your blog posts as reliable sources of information. Eventually, these bloggers will notice your references to them and might link to your posts in return. Moreover, if the persons are considered as true experts in the area (such as Neil Patel, Jeremy Smith, and the like), they will significantly contribute to the growth of your referral and direct traffic.
Leave Comments on Popular Blogs
Using 
Google Alerts
or
Feedly
, you can learn about the most relevant content appearing throughout the web. These free services inform you about the latest posts via email. Once receiving an email notification and reading a post on a popular blog,
leave a comment with some useful relevant information
 below. In the comment, mention your brand or better attach a link to your blog page with a post on the related topic.
Write Case Studies
A brand that tells the audience how its products or services
help to solve particular customer problems
is undoubtedly credible. So, establish this credibility by posting case studies on your blog page to attract targeted traffic to your site.
Share Posts in Social Media
Use social media to share your posts
among multiple niche followers. For example,
Viral Content Bee
is a service where you can earn points for sharing other people's content via social media and then use these points so that people share your content with others (in this case, they earn the points you spend). Thanks to this exchange principle, the service managed to become a powerful platform for sharing relevant content on various topics among targeted audiences.
Note that Viral Content Bee will thoroughly analyze your Facebook and Twitter social media profiles to make sure that they are really used for promoting a brand and not just for spam or other suspicious activities (as it might be in the case of fake accounts with bots as subscribers).
Use Autoresponders
Autoresponders are the computer programs that automatically send responses to customers' questions related to brands, products, services, and other important information. It's noteworthy that autoresponders can also send visitors to relevant blog articles. Think about using this tool, as it can help you
build good relationships with your customers
.
Interview and Be Interviewed
If you
conduct an interview
with someone, there is every chance that the person you interviewed will share this post with others. Moreover, if you are interviewing an important person, in the eyes of your readers, your blog will become a bit more important as well.
When you become a true expert figure in your field, one day you might be invited for an interview. Agree on this proposal in order to further increase your influence over the audience.
The
HARO ("Help A Reporter Out") service
provides great opportunities for those who want to interview or to be interviewed. This service is widely used by news agencies, such as ABC, FOX, and the like.
On
HARO
, you can sign up either as a journalist or a source. If you sign up as a journalist, just specify the field you are interested in and you will regularly get email notifications about people who want to be interviewed (as they post their interview application summaries on the site). If you sign up as a source, you will be notified about interviewers in your field.
Update Old Content
If you use Google Analytics, you might probably find out that some of your old blog posts are still popular, even more popular than the new ones. If such situation occurred on your blog, think about
updating some of your old articles
by adding new figures, stats, facts, and the like instead of trying to generate new ideas.
This method is truly reliable, as you know that these posts already
bring higher traffic
compared to some other posts in your blog, so you are focusing on them to quickly increase conversion rates.
Do Guest Blogging
If you are going to
start guest blogging
, the first thing you should do is to find blogs that where you ca publish guest posts related to your niche. You can just use the Google search engine to find those resources. Below, you can see some examples of search queries that will help you get the required results:


Name of the niche + "write to us";


Name of the niche + "sites that accept guest posts";


"Write a guest article" + name of the niche + blog.


To generate ideas for blog posts, use such services as
Buzzsumo
or
SimilarWeb
to learn about the most discussed topics in your field. Note that these services also help you monitor the popularity of posts published on a particular site (as well as to track the activity of competitors) to decide whether to do guest blogging on this web resource or try to find some other blog.
Borrow, but Do not Steal
Sometimes,
quoting someone else's post
can bring much better results than creating your own. Have a look, for example, at the
infographics
borrowed by KISSmetrics from the Formstack. Consider that the infographics contains the reference link as a token of gratitude.
As a result, people shared it even more often than its original version, which is proved by the fact that this post collected around
2 000 tweets and more than 1 000 likes
in just a week. Not bad for the content that was created in a minute, isn't it?
If you are planning to use someone else's content in your blog post, remember that it is better not to just copy this content, as search engines do not welcome taking someone else's texts without adding any value to them.
Things will be much simpler if you prepare and
add some illustrations to the borrowed content
, such as photo, video, infographics, etc. However, if you decide to borrow someone else's visual content, do not forget to add your own description to it, as well as the link to the source from which you borrowed it.
Identify Who References to You without Posting Links
There are probably
people who talk about your brand
on their social pages and in blogs but do not post links to your blog. Use the
Moz Pro Fresh Web Explorer
tool to find out who mentions your brand in their posts just by specifying certain keywords in the search bar of the explorer, for example, "E-commerce Magento Store". Probably, you will find some high-traffic resources on this list, with which you can establish partner relations so that they post links to your blog.
Perform Live Broadcasts
The idea of
live broadcasts
implies recording live videos in the "how-to" format. Perhaps, you are an expert in your area and you want to share еру experience with others. Why not starting a video blogging in addition to traditional "typed" posting?
Create a channel
on some popular platforms, such as YouTube or Periscope, and start posting your videos. Eventually, the number of your followers will increase, as your live broadcasts will gather loyal audience trusting your expert opinion. At some moment, you can casually advertise your blog page as an additional resource of information. Note that you can also provide "premium" tutorials for the followers that perform a certain condition in order to create a higher value of your content.
Use the "Skyscraper Technique"
According to the so-called "Skyscraper Technique",
people like the biggest and magnificent things
, such as skyscrapers. In blogging, this technique can also be used to borrow someone else's ideas when creating a blog post.
First, find the relevant material that brought its creator a bunch of links. Usually, such a success is indicated by numerous likes, sharings, and comments on social network pages. Nevertheless, analyzing all these indicators might take a lot of time from you. So, it's recommended to check the selected article with the
LinkTally
service that shows how many times and in what social networks a particular blog post (or its passage) was shared.
After this, borrow the idea from the post, but improve it. For example, if someone created an incredibly successful article called
"10 Techniques That Will Help You Increase Sales"
, you can write an article with even more techniques that will be called, say,
"99 Techniques That Will Help You Increase Sales"
.
Remember that this technique will be effective only if your material is really more useful than its initial variant.
Conclusion
With no doubt, content marketing is a convenient and effective way to
raise the awareness about your brand
. And from now on, you don't have to worry about the high costs of your business promotion, as the methods described in the article will not cost you a fortune. So, choose one or several of the above-mentioned methods or implement all at once to get the relevant traffic to your site faster.