Customers can assess the quality of your products in just few ways: through descriptions, images, prices… Actually, that's all they have. Knowing this, each merchant should use this narrow set of tools most advantageously.

In this line images stand apart from other options as they have a direct relation to actual products and persuade customers much better. So, here appears the assumption that images are the first area you should explore and improve in order to get more conversions.
Note: 92.6% of people consider visuals to be the top influential factor affecting a purchase decision. Source: GetElastic.

The more images your product has, the more chances appear to sell it. It is rather natural from the point of the customer psychology and confirmed by relevant stats, e.g. offering multiple product views and alternative images lead to 58% more sales, according to VoucherCloud.
The takeaway we get here is that customers like to browse images and purchase with them, but you definitely should arrange and display them properly.

The Photo Gallery Pro from our partners just makes the thing you need and allows you to handsomely add multiple images to your products or other pages.


Frontend Functionality

Advanced UX
Of course, related product images are the biggest benefit provided by this extension, but you can also use it for multiple other purposes. The module is able to add numerous image albums to your site and greatly enhance the overall design of your Magento store.

You can also demonstrate your products or any other images on separate pages and improve the user experience on your site. Each photo or album can be accompanied by relevant descriptions and appealing names, what makes albums starting points for upcoming purchases in corresponding product categories.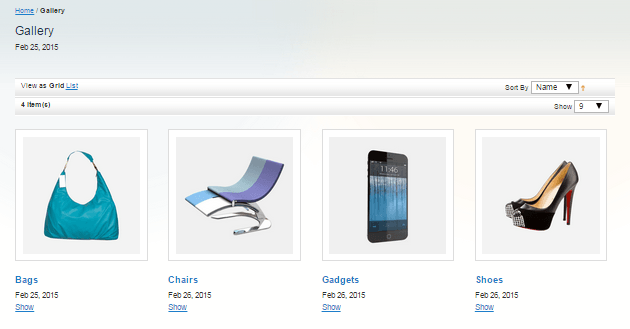 Photo Galleries

Image sliders, available with this extension, open even more opportunities for attractive displaying of photos in slideshows.

Personal Approach
Your images and albums can be targeted to certain customers and, in this way, provide them with only relevant content. This feature is also beneficial for merchants, as they can select store views for photos and albums, hide them from guests, and display photos to necessary customer groups, what allows them to provide personal shopping experience.




Enhanced Navigation
The navigation of photos and galleries is simple and enjoyable for customers as they can browse albums using thumbnails, gallery breadcrumbs, and backlinks. In order to push albums and images closer to customers you can also add the gallery link to the top menu of your Magento.

Customers can also easily sort images by names or dates and choose the view of galleries.

SEO Options
One more reason to add multiple images to your store is SEO improvements. You can specify Meta descriptions and keywords for images and albums and this way improve your ranking factors.

Multiple pages of images and albums with SEO-friendly URLs are also considered as a relevant content on your site and improve your image in the eyes of search engines.
Backend Functionality

Configurable Appearance
The Photo Gallery Pro extension provides Magento merchants with plenty of chances for a great galleries appearance. You can enable slideshows and define slider transition duration; you can set up photo display modes in albums and their size; you can design albums on your own using custom design and layout options or you can just customize the module with separated HTML/CSS.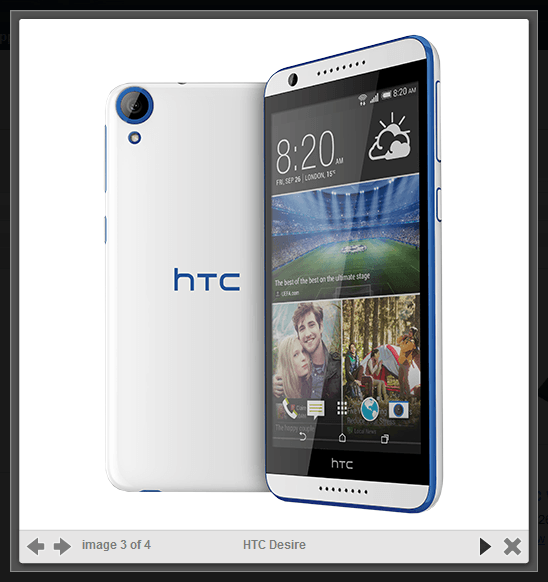 Images in Sliders

Detailed Settings
All images and albums have a lot of configurable attributes and options, which allow you to better reflect the idea of your products. You can specify names, descriptions, update dates of albums and photos, and determine sorting options and directions within grids, etc.

Product Galleries
Using Photo Gallery Pro you can assign albums to any product page and let customers discover more products in an attractive and visually appealing manner.

For the purpose, you should just enter the Product Information section from the backend and appoint a certain gallery to this product from the Gallery Albums tab. As a result customers will be able to find out more photos and images related to this certain item.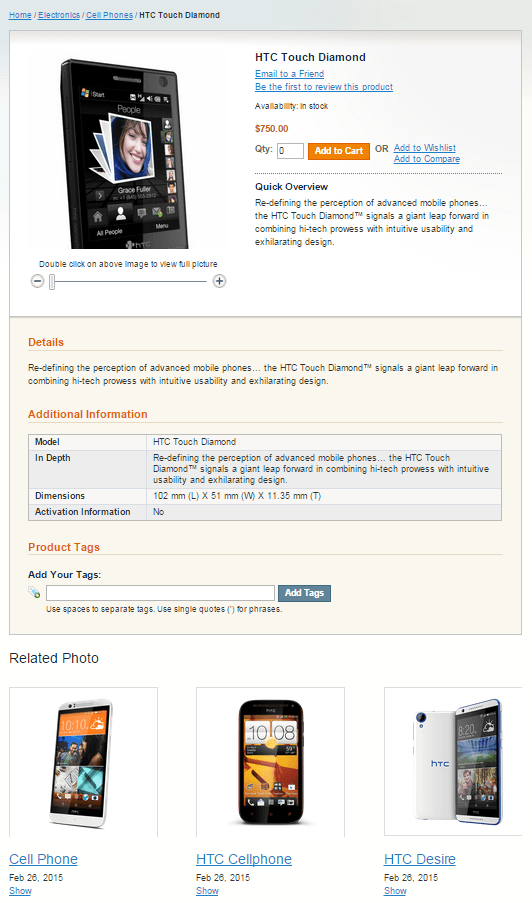 Related Photos on Product Pages
Configuration

Most configuration options are concentrated in the System -> Configuration -> Gallery section. The section contains 7 configuration tabs (general options, web, album view options, album listing options, photo view options, photo listing options, product photo listing options), which cover almost all mentioned above features.
Conclusion

Magento Photo Gallery is a perfect solution for those merchants, who want to increase conversions and make their web store design bright and user-friendly. High quality photos of your products greatly motivate customers and let them make their choice faster and more confidently.

If you'd like to consider Photo Gallery Pro for your Magento, visit its product page or try it in action in our demonstration stores, please.

If you have something to add to this post, share your comments below, please.