Educated customers are always wise customers and that is usually the thing each honest seller needs.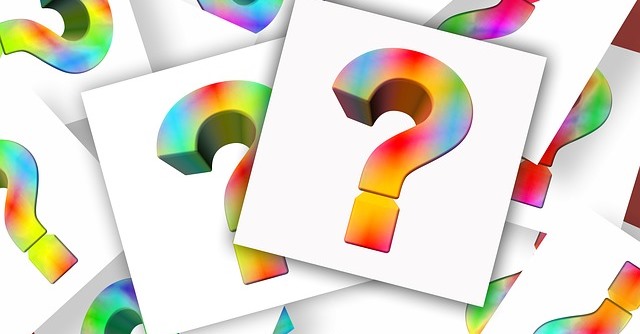 Still,
much depends on you
when it comes to raising the knowledge level of buyers. Especially that customers love to learn as it directly influences their shopping satisfaction and security.
Note: 42% of online shoppers said they had contacted a retailer about an online purchase in the last 6 months.
Many customers have certain questions regarding their purchases before they complete the order. So, provide them the opportunity to get the
answers directly on the product page
and prevent purchase delays.
Your store is the easiest way and the
most accessible channel
of communication with customers. You can certainly organize the process in many ways, but the Product Questions extension is certainly great for Magento shops.
Using this module you obtain both the possibility to put relevant information about your products and services in front of customers and receive their feedback. This
bilateral communication is very important
since it allows customers to feel a live connection, while you get valuable data about customers' needs and preferences.
The
Product Question extension
makes the process of providing information and communication with customers beneficial for both sides:
Features for Customers


Enables customers to ask questions;


Creates the questions bank and keeps all questions and answers on product pages;


Allows customers to share their experience and answer questions from other visitors;


Allows customers to track statuses of their questions and get answers in the My Account area.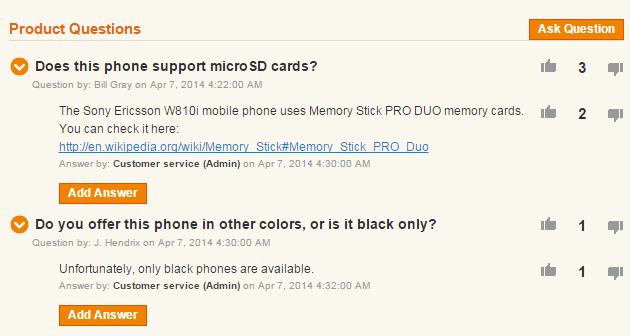 Questions on Product Pages
Features for You


Allows you to answer questions from the backend;


Allows you to create new questions;


Enables you to assign questions to different products;


Allows you to notify customers about new questions;


Provides you with the opportunity to invite customers to answer questions.


And it's
just a short list
of available features provided by Product Questions.
New Features
The latest version brings yet more functionality to the extension and enables you to further
improve the look and feel
of your product questions.
Sorting Options
Product Questions 2.1
provides you an opportunity to specify the default sorting option for questions on product pages - 
by helpfulness or date
. You can also set the sorting order of questions –
ascending or descending
- and make your Product Questions section more user-friendly.

Interface Settings
The Number of Product Questions
In cases of long and complicated questions and similar answers you can
determine the number of questions shown
by default. This allows you to prevent excessively long and confusing rolls of questions and related answers on product pages.
Product Question Widgets
Since the current update you also obtain an opportunity to place product questions on any page of your store using
ad hoc widgets
.
Conclusion
You can be sure that your customers will 
appreciate
the Product Questions functionality in your store and express it in their new purchases and high loyalty.
Please visit the
product page
of the extension in our store and walk through the full list of provided features or try the module in action in our
demo stores
. You can also refer to the
extension's documentation
for more details.
If you have some questions regrading the product, share your comments below or 
contact our support
, please.