The updated Z-Blocks and Delivery Date and Notice extensions open new opportunities for you and your customers. Improve your web store with these Magento modules and achieve success in target marketing and enhancing customer satisfaction level.
Z-Blocks
Create an unlimited number of static blocks and content items with the Z-Blocks Magento extension. You don't need to manually change your template and layout files every time you want to add an advertising banner or some specific applicable information.
Today we release Z-Blocks v.2.3 with the minor bugfixes. New version of this Magento module is improved with the powerful features:


Z-Blocks widget

The whole power of widget is incorporated into z-block. Now you can place your promotional, advertising or any other block only on the X product page, in any tab of My Account page, on any stage of the checkout process, on the Contact Us page, and many other pages.



Ability to specify z-blocks displaying for different customer groups

The Z-Blocks extension now can be used as a powerful target marketing tool – build your marketing strategy more purposefully by showing different blocks for different groups of customers.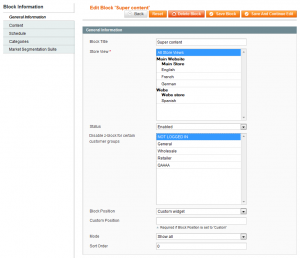 Visit the Z-Blocks extension product page to find its screenshots and full description of features.
Delivery Date and Notice
With the Delivery Date and Notice Magento module, your customers can choose their preferred delivery arrival dates as well as leave a message for their postal or delivery person.
Today we release Delivery Date and Notice v.1.3 enhanced with the following features:


delivery date and notice are added to standard Magento order print outs


ability to modify delivery date formats directly in e-mail templates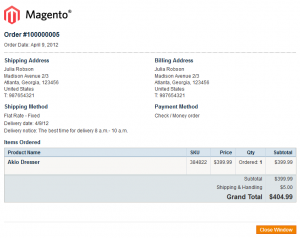 Since the latest version, some bugs have been fixed:


incorrect delivery date locale settings


delivery date is reset after payment error


incorrect filtering by date in Sales -> Orders grid


Find complete description of this powerful Magento extension on the Delivery Date and Notice page.