Although online merchants are often worried about sales losses during the Christmas and New Year holidays, in fact, this is a perfect time for enhancing the purchasing activity if the appropriate sales channels are used.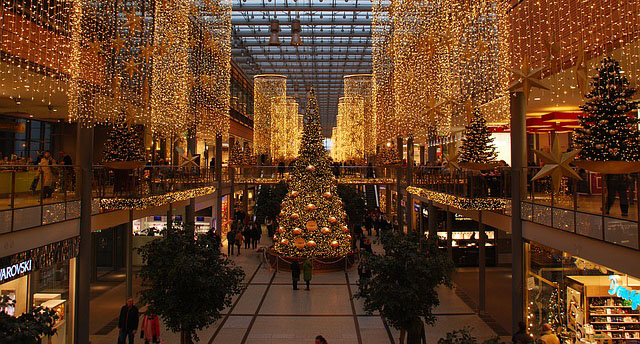 In this article, we will find out how holiday sales can be driven in a web store with such a powerful social platform as Facebook.
12 Tips to Increase Facebook Holiday Purchases
Learn About your Audience
Before starting an ad campaign on Facebook, you should find out what audience segments are interested in your brand. Using the
Facebook Page Insights
you can do this quite easily.
The service gives you the information about the
visitors' behavior
on your Facebook brand page, including the number of people reached by your posts and the number of those engaged by them, your average response speed to customers' questions, and so on.
With the information provided by Page Insights, you can determine your
audience segments
and then decide how your holiday advertising campaign will look like.
Experiment with Ad Types
When it comes to ad creation, Facebook demonstrates all its power here. Depending on the format of your content, you can create
various types
of advertising posts.
Besides the traditional photo and video ads, you can design, say, carousel ads, to which
up to 10 images
can be uploaded. With this ad format, you can promote a variety of holiday sales in a single post.
Other ad post types include link ads with hyperlinks to, say, the holiday catalog of a store, dynamic product ads, local ads, canvas ads (full-screen interactive ads adapted for mobile devices), etc.
Note that you can also perform A/B testing of your ad posts to find out which post types work better. For this purpose, use the
Facebook Split Testing
feature.
Engage Custom Audiences
With the
Engagement
option of the Facebook Ads service, you can optimize your promotions to get more people to visit your Facebook brand page and interact with it in some way, for example, watching your videos, sharing your posts, etc.
This way, you can increase the number of loyal customers during the holiday season. The people you will be targeting are already familiar with your brand and might have
a positive attitude
towards it, so there is a high chance that this attitude will be further improved through the custom targeting.
Create Content with Strong Visual Elements
Hubspot
states
that Facebook is a perfect platform for
visual content
, so do not miss the opportunity to add beautiful pictures, animated GIFs, and videos to your posts.
For the Christmas and New Year season, Facebook highly recommends online businesses using
moving images
on the corresponding topic to attract even more visitors' attention to their posts.
Publish Emotional Content
Not so long ago, Facebook allowed users to show their reaction (not just likes or dislikes) to posts. People like to express emotions, and now, they can do this just by clicking on the
"Like"
button under a post.
Creating emotionally engaging content is particularly important during the Christmas and New Year holidays when people are literally filled with warm feelings and cannot wait for the celebration.
A few years ago, the
Iberia Airlines
company created the New Year
video ad
series imbued with love and attention. In the result of this advertising campaign, the company managed to gather more than
4 million
views.
So, consider creating posts that might appeal to people's heartstrings, and you will be pleasantly surprised by their feedback.
Use Calls-to-Action
Recently, Facebook has introduced its new advertising feature that suggests adding call-to-action buttons to ad posts. With no doubt, CTA is
a powerful incentive
to encourage visitors to perform the desired action.
Moreover, the system sets custom calls-to-action according to your business goals that might notably increase the
click-through-rates
of your ad posts during the holidays.
Still, CTAs might not be necessarily presented in the form of buttons. In addition to that, you can publish the whole call-to-action posts on your Facebook brand page. Moreover, such posts might not express an immediately obvious intent to sell something.
Take, for example, the
Nestle Toll House
company that used the CTA technique in its Facebook posts by asking customers to remember their best holiday baking moments. Although this example relates to Halloween, the idea is clear, and such method can be implemented for any holiday.
As a result, this move facilitated the customer engagement with the Nestle Toll House brand and helped to
drive more sales
during the holiday.
Perform Live Videos
Live videos engage customers in the life of a company. If people are already interested in your brand and its products, they will likely watch your live broadcast to get to know you a bit more. This will
strengthen their loyalty
and might attract the attention of new customers to your brand as well.
Holidays are also a good reason to perform live video broadcasts. Since the
Facebook Newsroom
resource states that the Facebook live videos are viewed
three times more
often than the recorded ones, consider using the
Facebook Live
service to show people how holidays, say, the New Year, are celebrated in your company.
In addition to presenting your corporate culture in the live broadcast, you can also announce some
exclusive offers
that will be available only during the time of holidays. Also, think about organizing draw games with prizes given through random picking or, say, answers to the live chat questions, etc. Here, Facebook does not restrict your choice of the live broadcast format.
Focus on your Brand Identity
Besides live broadcasts, a good way to tell people about your brand is to share a story with them.
A few years ago, the
Country Road
fashion retailer organized the New Year campaign by telling visitors
holiday gift stories
. As a result, this Facebook ad campaign drove
five times more sales
in the Country Road's physical stores than in its web stores proving that online campaigns might resonate with offline customers as well.
People love stories, so why not telling some holiday ones to engage them with your brand?
Offer Last-minute Sales                                                                                    
During the holidays, you might probably end up with having a certain quantity of unsold products that you need to get rid of asap. In this case, consider offering customers
last-minute sales
, perhaps, with discounts.
Note that you can promote sales, including the last-minute ones, by using
Facebook Offer Ads
.
Promote Posts
In addition to publishing advertising posts, you can promote usual posts due to the
Facebook Promote Your Post
function.
With this feature, you can promote the corresponding post to the people who already liked it and for those audience segments that are the
friends
of your Facebook followers.
Another tip is to analyze the popularity of particular posts (that are not ads) after a while and then choose the most popular ones, in terms of the number of likes and shares. These posts will be the targets for promotion, as you already know that they are able to bring the desired results.
Advertise Events
The posts showing a clear intent to sell something do not always work as expected for any online business. Rather, constant product ads might result in
notable declines
in the number of your Facebook followers.
Considering this fact, think about publishing posts with
different advertising messages
conveyed.
For example, instead of promoting products, you can promote events of various characters. If you are running a clothing web store, you can promote, say, a Christmas catwalk event. In case of, say, a jewelry store, it can be an opening of a local outlet. Adjust this method to the specifics of your business and enjoy the results!
Monitor Offline Conversions
Analyzing the efficiency of particular ad posts is another important aspect to consider when planning an ad campaign on Facebook.
The sure way to do this is to use the
Facebook Offline Conversions
service. With it, you can upload offline purchase files (which might contain customer contact info, products purchased, etc.) to Facebook, and then Facebook will match this data with the users, to whom the corresponding Facebook ad was shown.
This way, Facebook evaluates its contribution into offline sales and helps you determine the efficiency of your ads.
Due to this solution, you can determine which Facebook product ads worked best before the holiday season and then consider modifying them, for example, by offering
seasonal discounts
to some purchases when the holidays begin.
Conclusion
Facebook is a powerful social networking platform that provides a wide set of features designed to enhance the advertising opportunities of online businesses. By combining various Facebook solutions, you can effectively increase your sales during this holiday season.