Up-selling and cross-selling are the methods that are widely used by e-commerce businesses to increase the purchasing activity in their web stores.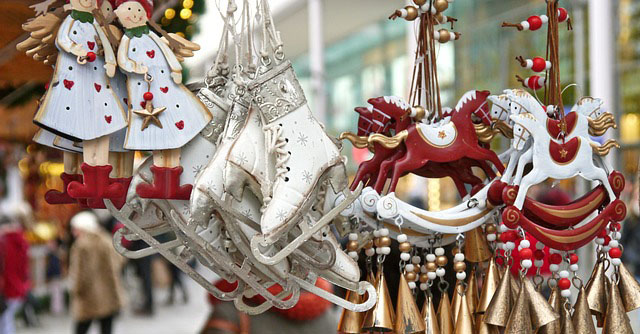 In this article, we will consider how online merchants can reasonably implement these methods to drive sales by taking advantage of the Aheadworks extensions.
Why Up-sell and Cross-sell Products?

According to the statistics, the up-selling method can increase sales in a web store by 4% and more.

Effectively organized up-selling and cross-selling techniques can positively impact the following web store performance aspects:


The number of product orders;
Customer browsing and purchasing experience.


So, let's consider how online merchants can effectively use these methods.
Up-selling & Cross-selling Best Practices
Offer Product Upgrades

The up-selling method can be used in a web store by offering upgrades to the related product items. In this case, customers who dissatisfied with the overall quality of the product chosen can buy its more advanced version at a higher price.

By this way, a merchant encourages customers to make a larger purchase. For example, the Dell hardware store offers up-sells to customers in the form of more advanced configurations of their products right on the product pages. The ProFlowers resource uses this technique by offering upgrades to its vases.




With the Automatic Related Products extension by Aheadworks, merchants can create blocks with related products containing up-sells for category pages, product pages, shopping carts, and other custom positions. Moreover, Magento 2 merchants can set custom names for these blocks, determine their layout, on-page position, etc., as well as determine rules and conditions according to which the blocks will be displayed to customers.

In case if several rules are applied for the same block, merchants can define rule priorities in the extension's settings.
Compare More Expensive and Cheaper Alternatives

As a rule, customers don't make purchasing decisions quickly, instead, they tend to continuously compare various alternatives before buying a particular product. Obviously, customers are more inclined to buy products at lower prices, so they compare variants in order to find a better offer.

In this case, online merchants can use the technique that implies the presentation of the most valuable features of expensive items compared to the features of their cheaper alternatives.

One of the examples of such techniques is the illustrative comparison of flash drives. In the same related products block, web store merchants can offer up-sells and cross-sells presenting their storage capacity values. In this way, the more expensive flash drive with the 30 gigabytes storage capacity is displayed next to the less expensive flash drive with the smaller storage capacity accordingly of, say, 20 gigabytes.

Thus, a customer clearly understands the value for money of each particular option and will likely to buy the more expensive variant.

With the Automatic Related Products extension, up-sells and cross-sells can be displayed in the same related products block, so this technique can be easily implemented by the Magento 2 merchants.
Use Personalized Recommendations

By analyzing the buying behavior of their customers, online merchants can create personalized recommendations on their websites. For example, Amazon uses this method to offer up-sells and cross-sells to customers basing on their previous purchase history so that they will likely buy the products offered.
Offer Supplementary Products

Supplementary products relate to the items that are used (and usually bought, for example, as bundles) together. The same Amazon resource uses the Frequently Bought Together blocks for this cross-selling purpose. As a result, when buying an item, customers are offered with additional items that suit well this purchase, for example, fruits and vegetables with a juicer.

Just soon, the Automatic Related Products extension can provide the solution here as well, as in the upcoming release of the extension Magento store owners will be able to use the Who Bought This Also Bought and Who Viewed This Also Viewed display options.
Provide Alternatives for Sold Out Items

When certain products run out of stock, and a customer needs them, what can merchants do in this situation to escape loses? They can offer substitutes for such items to prevent shoppers from leaving their web stores.

Again, this technique relates to cross-selling. For example, the Metrodeal service implements it by offering substitutes for both in-stock and sold out items.

With the Automatic Related Products extension, online merchants can provide substitutes for out of stock items by setting the corresponding rules in the extension settings.
Monitor Statistics

In addition to setting up rules for up-sells and cross-sells in the related products blocks, online merchants should track the performance or, better say, the efficiency of each particular block. In other words, they should regularly analyze what works and what not, discover the offers driving more conversions and the ones that do not bring any considerable results.

By using the Automatic Related Products extension, online merchants can monitor the performance statistics of each particular related products block. For their convenience, the rules are divided into separate sections depending on the location of the corresponding related products blocks: Product Page rules, Shopping Cart rules, Category rules, and Custom position rules.

The provided grid sections contain the major key performance indicators, including the number of views, clicks, and click-through-rates of the corresponding blocks so that merchants can monitor the efficiency of each particular related products block without any difficulty.
Add Up-sells & Cross-sells to Follow-Up Emails

Having analyzed the previous purchases of their buyers, online merchants can also send them advertising emails with up-sells and cross-sells included.

It's recommended to send such emails 5-7 days after the last purchase was made. Moreover, web store owners can organize a series of follow-up emails to be sent to shoppers with a certain frequency. Note that emails should not be too frequent, as it might result in customer rejections instead of desired conversions. Also, a wiser idea is to add up-sells and cross-sells to cart abandonment follow-ups, as the number of such shoppers is usually significant, up to 68%, according to the statistics.

Thanks to the Follow Up Email extension, Magento merchants can create follow-up emails with custom layout and design as well as to choose the events that can trigger these follow-ups, including recent customer actions, abandoned carts, etc.

Using the Follow Up Extension for Magento 1 you can easily add related products to your follow-up emails, while for the Follow Up Email extension for Magento 2 users this functionality is coming just soon.
Conclusion

The Aheadworks team provides robust solutions for up-selling and cross-selling products in the Magento web stores. By harnessing their power, online merchants can sell more products than they could initially plan. So, please visit our store and get more information on the solutions we have to offer.