The subscription model takes online shopping experience to the new level, as it obviates the need to order the same products for several times.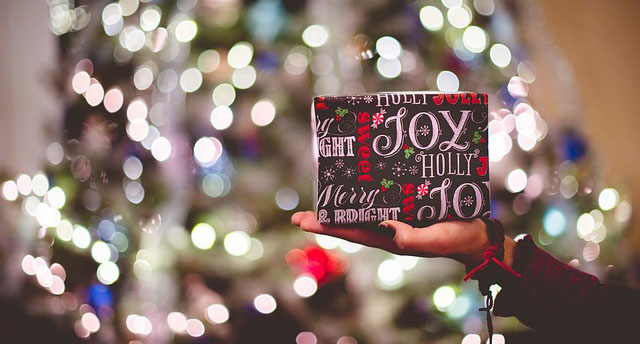 Since the sales model is highly popular among customers it can certainly become a subject of interest for multiple merchants and the current digitals market proves it definitely.
In this article, we will briefly consider the major benefits of subscription programs for online merchants and give some ideas for subscription boxes that can be implemented in this Christmas season.
Subscription Model Benefits
The benefits provided by the subscription sales model for online merchants are just obvious.
Recurring Revenues
Subscribed customers are return clients, which means
return profits
for a web store. Moreover, subscription programs prevent customers from going through the irksome checkout process every time they need to make a purchase. This convenience, in turn, only
enforces their loyalty
to a brand, which might result in continuous subscriptions and recurring purchases for store owners.
Forecastable Profits
Having steady recurring revenues, online merchants can forecast the future profit amounts during certain time periods more accurately. Moreover, they can plan their future expenditures and investments reasonably, which means
effective finance distribution
.
Straightforward Inventory Management
With the regular purchases of subscribed customers, online merchants can also predict their
future stock demands
. In other words, they will be able to plan the items in stock to be required just soon.
Now, let's have a look at some trends related to the subscription box usage in e-retail.
Subscription Model Trends
Earlier this year, the
Subscription Trade Association
conducted the research on the usage of the subscription offers on the US e-retail market. The results showed that most often the subscription boxes are used in cosmetics, food, clothing, and lifestyle.
The average number of the subscription boxes monthly visits
increased by more
than
831%
over the last three years. Now, this figure approaches to
45 million
of monthly visitors.
The statistics also shows that the subscription services are predominantly used by female visitors –
61%
of the total number of the US subscribers.
Christmas Gift Subscription Ideas
Christmas is a wonderful time for subscription gift boxes. Customers can make such gifts to themselves or give them to their fellows or close people.
Now, let's walk through the best Christmas subscription box examples from various online business industries.
Clothing
In December, the
Five Four Club
fashion label offers its subscribers a monthly package of two or three items (this quantity differs from month to month), including jackets, pants, sweaters, and the like, from the corresponding seasonal collection of clothes. Moreover, the store subscribers are guaranteed to receive clothes adjusted to their
sizes and preferences
.
This way, each season, the subscribers can get relevant clothes that
completely correspond
to their tastes. In case the improper clothing sizes are delivered, these items can be easily exchanged. Moreover, subscribers do not have to pay for any deliveries, as the shipping service is free.
If you are running a clothing web store, you can think about providing subscription programs with
personalized offers
to increase customer loyalty during the Christmas season. Also, keep in mind that by providing additional services that do not require any extra payments you will attract more attention to your subscription programs.
Still, the subscription offers personalization can be implemented in various industries, such as, say, the following example.
Cosmetics
The next great example is
Birchbox
, which is the world-famous beauty brand that offers individual Christmas subscription programs for men and women accordingly. The programs include 3-month, 6-month, and 12-month subscription plans.
The subscribers can benefit from five top brand unique monthly beauty samples that are picked according to their
individual preferences
.
For women, the samples to be sent might include makeup, hair care, and skin care products. For men, the packages might include beard oils, shampoos, hair gels, and the like. Moreover, the male customers who chose the
BirchboxMan Plus
subscription plan will get a randomly picked full-size product in addition to each monthly package of five sample items.
For merchants, such offers present a wonderful opportunity to highlight the best features of their new products (that are usually sent as
samples
) for shoppers to get the necessary purchasing volume when their full versions will be introduced to the market.
With no doubt, subscription sampling is a powerful method for driving sales in Christmas, however, in the following industry, merchants are used other equally effective methods. Let's consider those methods on the Burgabox subscription offers example.
Food and Drink
This Christmas,
Burgabox
, the Boston food delivery service, offers special gift boxes for their subscribers. There are two options: three meals for two people and three meals for four people at discounted prices.
Thus, customers can benefit from fresh and tasty food kits without the need
to go somewhere
, as it will be delivered to them with no extra pays. In addition, the meals provided are complex, so merchants can retain the loyalty of
several customers
at once from every single order.
The
Blue Bottle Coffee,
an American coffee company, has another enticing offer for this holiday season. With the Blue Bottle subscription service, customers can benefit from high-quality coffee deliveries no matter the distance from the brand's physical stores, since the subscription is available for the whole US and a number of European countries.
By default, coffee packages are delivered each month, but the subscribed customers are free to choose the
delivery frequency
, as well as the number of shipments by choosing between the 3-month and 6-month delivery programs.
If you are running, say, an international drinks chain, you can try offering subscriptions with a large delivery coverage, including those regions, where you have no a local store. Thus, you can attract attention to your brand of
a wider target audience
than you might initially plan during Christmas.
Another great offer is provided by the
Honest Brew
craft beer retailer that offers subscribers to enjoy 12 exclusive craft beers from popular beer makers delivered every month.
The
exclusiveness
of the products offered in subscriptions is another idea that should be taken into consideration by online merchants. The customers should clearly understand that a subscription presents a better value (and not only in terms of prices) than all usual offers from the merchant.
Another great idea for Christmas subscription boxes is audience segmentation. Let's find out how this idea can be implemented by taking a look at the following example.
Products for Kids
The
Little Passport
kid educational service provides four different 3-month and 6-month subscription box options depending on the kids' age and interests. This way, kids of the 3-5 years, 6-10 years, 9+ years, and 7-12 years  can get educational toys and activities each month.
This way, the compan can divide its target audience into
several groups
and adjust their special offers to the needs of each particular group.
Segmentation is quite an advantageous method of audience targeting, which works well for, say, the cosmetics industry with individual product lines for men and women. Still, some brands combine this method with other, equally reliable, techniques. One of those brands is Book of the Month that we will look at in the following example.
Books and Magazines
This December, the
Book of the Month
book club decided to focus on the segment of traditional book lovers in its Christmas subscription program. By choosing between the 3-month, 6-month, and 12-month subscription plans, every month, customers can choose one book among five new options to be delivered for free.
In addition, the subscribers have the opportunity to
suspend
the subscription for a month (in other words, skip a month) in case they get busy to enjoy a new book.
The possibility to suspend subscriptions at any moment gives customers the
necessary flexibility
in subscription management, which should not be ignored by online merchants.
The
Stuff
magazine, in turn, offers the one-year subscriptions for gadget lovers. This is another good example of the
effective audience segmentation
solution since the company provides individual subscriptions for the print and digital versions of its magazine to be sent to subscribers each month.
Lastly, we will go through the tickets industry and find out how Christmas subscription offers can be organized there on the Jukely service example.
Tickets
At the end of this year, the
Jukely
ticket service decided to provide their customers with the opportunity to get the latest event tickets with the 50% discount each month. The number of the shows available on the monthly basis depends on the particular subscription program.
This way, the merchants prevent customers from getting tickets in a hassle before they are sold out. Rather, the subscribers are guaranteed to get tickets for the desired shows as soon as they are available.
So, by implementing some ideas from the above-described examples, you can provide enticing subscription offers during this Christmas season depending on the industry in which you operate.
Probably, you ask yourself the question: "How exactly these ideas can be implemented?". We have the answer!
Subscription & Recurring Payments by Aheadworks
With the Subscription & Recurring Payments for Magento 2 extension, online merchants can effectively organize Christmas subscription programs in their web stores by taking advantage of the best features of the module.
Flexible Subscription Plans
Merchants can
precisely
set up
their subscription programs, including the possibility to determine initial fees, trial periods with special prices, subscription start dates, delivery options, billing intervals, billing periods, etc. Customers, in turn, can benefit from the possibility to subscribe to multiple products within one subscription.
Reliable Payment Options Support
The module support multiple payment gateways, including PayPal, Authorize.net, Stripe, Adye, which guarantees
security and convenience
for customers.
Wide Audience Coverage
Moreover, with multi-store, multi-language, and multi-currency support, merchants can adjust their subscription programs to
any region
.
Transparency for Customers
Customers can manage all their subscriptions (by enabling or suspending them) right from the
Customer Account Area
. In addition, they can change their shipping and billing addresses if needed during the active subscription, purchase single items or subscribe for daily, weekly, or monthly periods.
For the additional information about the extension and its features, visit the Subscription & Recurring Payments
product page
 and read the corresponding 
user guide
.