Product reviews can strongly influence any online business either improving or damaging its reputation.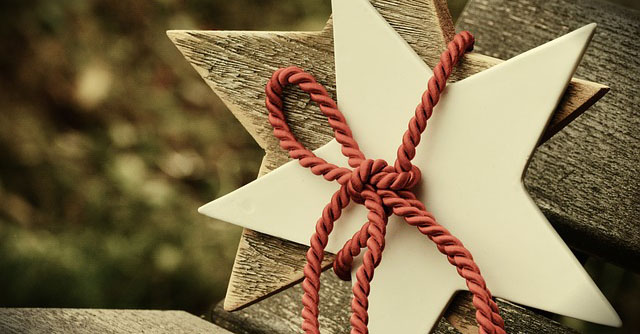 Still, both positive and negative reviews are needed, as no one will perceive a brand with only a positive customer feedback as trustworthy. In this article, we will give you some tips on how to increase the number of product reviews left by customers in your web store.
How to Get More Reviews People will Trust
Engage Customers by Email

An email notification is a reliable way to encourage customers to leave reviews about your products. It's recommended to send emails a week or two after a purchase was made in your store, so customers are ready to share all the pros and cons of the product they used. This way you can attract both satisfied and angry customers, of course. But, that's exactly the point to make the entire picture of your feedback more natural.

If you run a Magento 2 store, you can use the Review Reminder extension for this very purpose and send automatic review reminders to your customers by email.
Add Categories and a Rating System to Reviews

Complex reviews provide readers with more detailed information about the quality of the product and other purchase aspects. So, instead of making simple review forms that include only general information about your products, consider adding more attributes to review forms.

Ask about the quality of the customers support, delivery services, particular product features, prices and fees, and the like depending on the specifics of your product. Moreover, you can add a rating system and allow customers to evaluate each purchase component individually. Or you can add it to the whole review so that readers could evaluate its general usefulness and value.


Offer Rewards for Reviews

People are more inclined to leave product reviews when they have an incentive to do this. So, consider rewarding customers for the reviews they leave. You can do this in any form, including reward points, gift codes, discounts or some other tangible or intangible rewards.

For example, using the Reward Points extension by Aheadworks you can automatically reward customers for their reviews choosing the most efficient earn rates and other special conditions making this incentive even more convincing.
Optimize Review Forms for Mobile Platforms

Last year, the StatCounter global stats resource conducted the study of the worldwide internet usage on different devices. According to the results of the study, more and more people tend to surf the internet on mobile platforms (particularly, on Android) rather than on desktops.

So, you certainly need to consider optimizing review forms for portable devices. By doing this, you will provide your mobile users with a convenient reviewing experience.
Ask about Reviews on Product Pages

Sometimes, it's better to ask customers to leave a review by adding a corresponding call-to-action button to a product page rather than writing them emails with the same request. In some cases, according to the statistics, CTA buttons have even higher open rates than emails.
Provide Free Samples to Be Reviewed

Product sampling relates to sending customers free samples of products you want to be reviewed. Companies usually distribute samples of their new products so that customers can try them and leave their opinions. The reviews on new and unused products are considered to be more influential than the reviews on the products that customers are already familiar with.

Moreover, the feeling of having something for free is a strong incentive for a customer to leave a review, even if it is just a sample item.
Use Tools for Collecting Reviews

You can collect reviews from customers even more effectively by taking advantage of the Kudobuzz or Yotpo services, for example.

Both tools can collect reviews by collating customer posts from various social network pages, such as Google+, Instagram, Twitter, Yelp, and the like.

Since Kudobuzz is the Shopify app, it can collect reviews from web stores that run on this e-commerce platform. Yotpo, in turn, can be easily integrated with a wide range of e-commerce platforms, including Magento, Shopify, WooCommerce, BigCommerce, Volusion, etc.
Follow Reviewers with Upsells

When customers share their positive experience in reviews, they are more inclined to buy from this brand again. To increase this possibility, it's recommended to provide such customers with an additional incentive.

For example, you can analyze the entire purchasing behavior of the customer who left reviews from the very moment of their first purchase made in your store to determine which products a particular person will most likely to buy in the future. Then, compose emails and offer them these right items.
Harness the Power of Social Platforms

Social networks are among the major resources, on which a brand can be promoted by collecting or sharing product reviews. So, you can certainly share product reviews on social media and encourage visitors to leave reviews there.
Keep an Eye on Product Review Sites

Review sites are specialized platforms on which people can share their opinion about various brands and their products with others. In case your brand already has a strong online presence, it is very likely that people discuss it on these resources as well.

Register an account on such popular review services as Google My Business, Review Centre, Trustpilot, and the like to regularly monitor the people's attitude towards your brand and products. Moreover, thanks to these services, you are able to reach out to the people who purchased your products but did not visit your site to leave reviews there.

The above-mentioned resources suit any business industry, however, the most popular reviewing platform, perhaps, Amazon, is, in fact, an e-commerce platform.
Automate Replies to Reviews

People who leave reviews, particularly those who leave the negative ones, expect to receive some feedback from the merchant. Having the reply, they will feel that the brand is attentive to their opinion and problems.

Unfortunately, brand owners and their representatives might not have enough time to respond to all customer reviews and their questions. Still, a feedback is important, otherwise, a brand risks losing loyal customers instead of encouraging them to leave more reviews on a site.

This challenge can be solved by automating replies to reviews. For this purpose, you can use the ReplyManager tool, which is also perfectly suited for email automation.
Share Reviews in Promotional Emails

Taking into account the fact that people tend to believe reviews from past customers more than, say, brands' promotional videos, why not consider including customer reviews (obviously, the positive ones) in promotional emails? Thus, you can encourage recipients to make purchases on your site and leave their own reviews which can be later used for other customers.
Conclusion

Product reviews serve not only to improve the image of a brand but also to make the dialog between customers and merchants possible. So, do not neglect this opportunity to communicate with your buyers, retain their loyalty to your brand, and gain more credits from new potential customers.