Continuing to feature the Magento projects made by our partners this time we'd like to highlight several websites made by our authorized partner - R & W Media.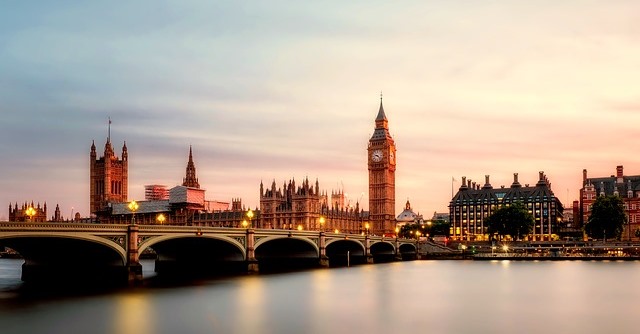 R & W MEDIA
MAGENTO ECOMMERCE DESIGN AND DEVELOPMENT AGENCY
Among several other directions the R & W Media Magento team does its best creating highly functional and good looking ecommerce websites from scratch and promotes its projects through multiple shopping channels.
Founded by two young entrepreneurs,
Steven Wu and Craig Randall
, the agency has a vast experience in Magento and the guys kindly agreed to share their passion about it with our blog readers.
Below we selected a few projects made by the company that take advantage of our Magento extensions.
R & W Media:
"We've been working with Aheadworks for a very long time and trusted their products and services. When it came to implementing new functionality. We don't like to reinvent the wheel. Rather than us having to build a new feature from scratch, it's best to use an extension, that is easy to use and cost-effective. We also found when it came to looking for a particular feature,
extensions typically offer more robust features
with support included.
Projects
Urban Rider
R & W Media:
"Our client
Urban Rider
was looking to produce helpful content for their customers. Rather than a traditional FAQ,
they wanted something more helpful
, and so we found the Aheadworks Knowledge Base extension. It took FAQ to a new level allowing customers to search, add categories, allow ratings, tagging and it's so easy to use.
Urban Rider, is a very popular store, so a lot of their products goes out of stock, so having the Product Notifications extensions, easily allows customers to subscribe to products to know when they're back in stock. Again this really helps to keep customers coming back without losing out on a sale."
The Urban Rider store, selling
motorcycle and scooter gear
, has implemented four of our Magento extensions: Add Free Product to Cart, Follow Up Email, Knowledge Base, and Product Updates Notifications. This way, the focus of the added functionality is mainly related to onsite product promotions and customer notifications.
The
Add Free Product to Cart
extension implements quite simple logic - Buy X Get Y for Free in customers carts. As soon as the shopping cart parameters fit the predefined conditions the module automatically adds a free item to it. It makes customers to consider such purchases much more attractive and increase their overall loyalty to the brand.
Follow Up Email
and
Product  Updates Notifications
are the automatic email sending solutions made to recover abandoned carts, ask for customer reviews and subscriptions, or just to let customers know about new collections or latest sales.
The
Knowledge Base
module allows store owners to add more information about their products and services. Just like the Urban Rider store uses it to highlight their inventory, payment, delivery, returns, etc. service terms.
Walls and Floors
R & W Media:
"
Walls and Floors
, offer a lot of sales and special offers on their products. Natively Magento allows you create special offers and sale prices. But it doesn't present this in a visual manner to customers. This is where the On Sales + Product Label extension comes handy. The client can now
easily label products
that are on sale or have a special offer attached to it - customers can see these sales and offers clearly on the front-end."
Walls and Floors is
one of the leading UK-based tile sellers
. Just as said above, the selection of the extensions strictly corresponds to certain business goals, where the
On Sale + Product Labels
extension is responsible for the onsite promotions via customized product labels and the Follow Up Email module makes its best to notify customers about them by email.
Cadet Direct
R & W Media:
"One of the useful features in Magento is the layered navigation. However, it has always been rather limited. Our client
Cadet Direct
was looking for a way to improve their product filters to make it more easier for customers to find what they're looking. This is when we implemented Aheadworks
Layered Navigation
extension.
A lot of our clients face the same problems when it comes to ecommerce when trying to bring customers back to the store or converting cart abandonment. Email marketing has always proven to be a strong source of marketing. This is why many of our clients use the Follow Up extension. With this extension, it automatically emails customer cart abandonment and asks them to return to the store to complete their orders. Our clients have seen an
increase in conversions
when using this extension alone."
One of the leading suppliers of the UK's Regular, Reserve and Cadet Forces, Cadet Direct also uses the Follow Up Email and Layered Navigation extensions by Aheadworks. The last one is especially useful
for the stores with heavily categorized catalogs
, and allows customers to find the products they need easily and conveniently.
R & W Media:
"Time and time again we always return to Aheadworks, with their trusted support and their portfolio of extensions. When we need a feature added, we always find Aheadworks has already covered this in their extension."
Thanks
At the end of this article
we'd like to thank R & W Media
for their continuous loyalty and recognize that happy customers are our best award and ultimate goal. Thank a lot.
Please
stay tuned to our blog
since we still have a lot to tell you about Magento and all around, including great ecommerce projects and people that make them come true.