Convert guest users into buyers, allowing quote requests for non-logged-in users
Magento 2 Cart to Quote helps merchants to negotiate quotations with customers and reach the best win-win deals in a smart and effortless manner. Taking into consideration oftentimes guest users don't want to go through a lengthy registration process to simply request a quote, Aheadworks has made it possible for merchants to allow guests to do so. Admins can enable or disable quoting for customer groups selected in configurations. By selecting the Not Logged-in customers group, the 'Add to Quote' button becomes available not only for registered users for guests of the website as well. 
Let's take a closer look at the new  features Magento 2 Cart to Quote:
Quote submitting

Negotiation via email
With an updated version of Magento 2 Cart to Quote guest users can follow the same process as registered customers. They can add products to the quote list, select their configuration and quantity, attach files, add notes to the quote to specify the details, and more. The only thing a user should do is to enter his/her name and email address while submitting a quote. These personal data are necessary for the admin to inform the user about further negotiations and updates.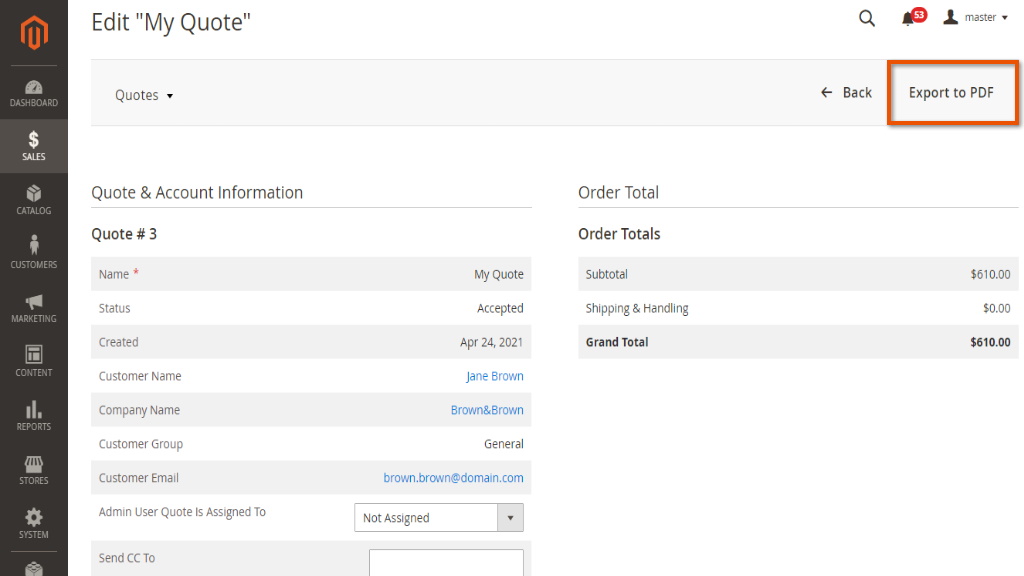 After submitting a quote, the negotiation between merchant and customer is conducted via email in the updated Magento 2 Cart to Quote. Admin can configure an email template to make sure all the vital information for customers is included. With the help of emails, users will be able to check the status of their current quote, add comments, view the history of negotiations, and take other actions by following the link in email notifications. As soon as the quote is approved, guests can follow the checkout as regular customers. In the case where a user registered after requesting a quote as a guest, they will have access to the quote in the newly created account where the negotiations can be continued.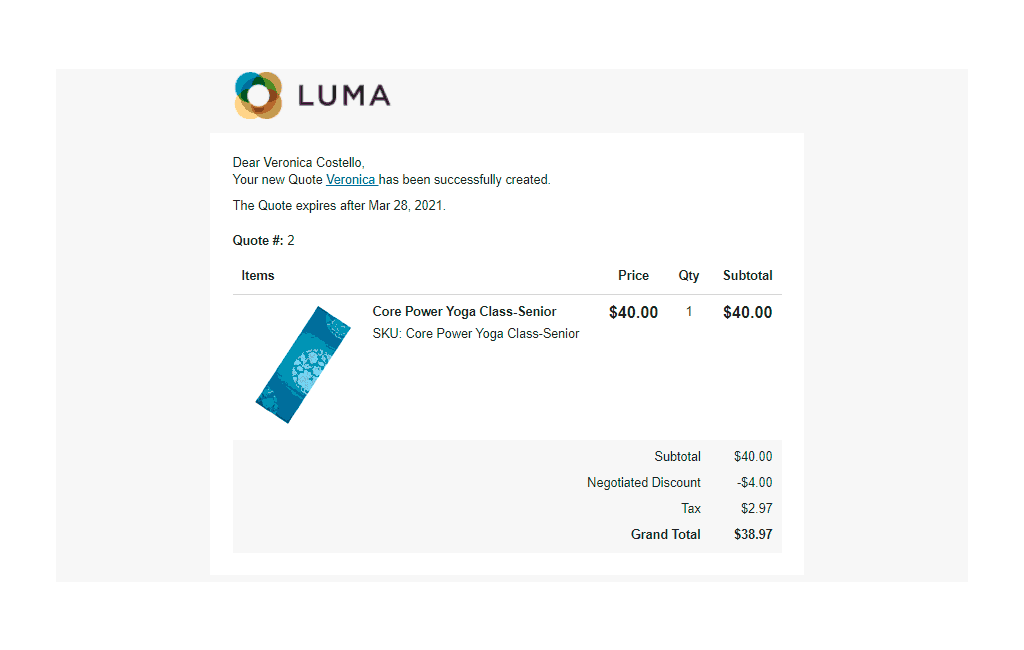 How to enable B2B Cart to Quote in Magento 2 Store?