Visitors of physical shops always feel the presence of the community. They see other people coming, taking goods off the shelves, putting items into shopping carts, passing cash desks... It's much easier to make a purchase in a public place, when people around are shopping actively.
Online store visitors, on the contrary, are left alone. Nothing reminds there about peer clients giving users one little push to dispel their hesitations and doubts.
Our
Activity Stream
Magento extension will bring a fresh breath of reality to your store, letting users see actions of others and the way they interact with your products.

Activity Stream
 displays recent activities of the Magento store visitors in the form of the activity stream block. Your clients will see who has recently registered, what pages have been visited, which products have been added to a wishlist or a shopping cart, and many other activities.
Time to pre-order
Activity Stream
right now for only
$74
!

After the official release its price will jump

25%

higher to

$99

.
Look at the features this extension possesses.
Activity stream is automatically added to all store pages
The module maintains one global activity stream overlay that appears on the frontend.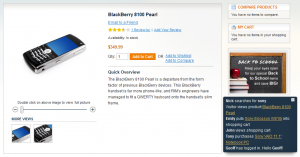 Ability to insert the activity stream block as a widget
The activity stream can be shown as one of frontend blocks with the predefined set of configuration options.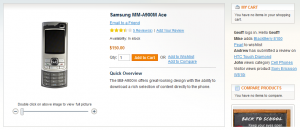 Six predefined positions for the overlay
You have the ability to choose any of the following overlay positions: top-left, top-center, top-right, bottom-left, bottom-center, and bottom-right.
Overlay customization
Configure the activity stream block width, background color and opacity, text and link color to suit your website design.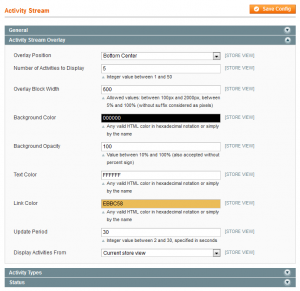 Hide activity streams from unregistered customers
You are free to decide whether the block will be shown to unregistered customers.
Numerous types of activities
There are 14 available activity types. It's possible to use them with predefined templates or create your own patterns.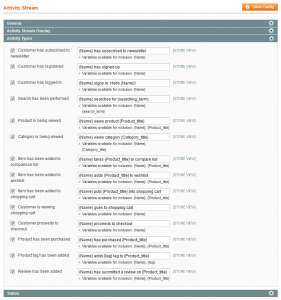 Hurry up to pre-order the
Activity Stream
Magento extension with
25% off
!
Still have questions regarding the extension features? Move to 
Activity Stream
product page and find out the details.