Free Shipping Bar for Magento 2
Motivate customers to buy more by setting free shipping goals.
Minimum order value required for free shipping
Automatic calculation of threshold
Geo-targeting and geo-dependent threshold
Restriction on products and categories
Options to position and format the bar
Three Cart-total-dependent milestone messages
Current extension version: 1.2.6 | Compatibility: Open Source 2.4.4 - 2.4.6; Commerce 2.4.4 - 2.4.6

License:
Starting At
Special Price
$99.00
$99.00

30-DAY MONEY BACK

FREE INSTALLATION

30-DAY FREE SUPPORT

LIFETIME RIGHT TO USE
Free Shipping Bar Gallery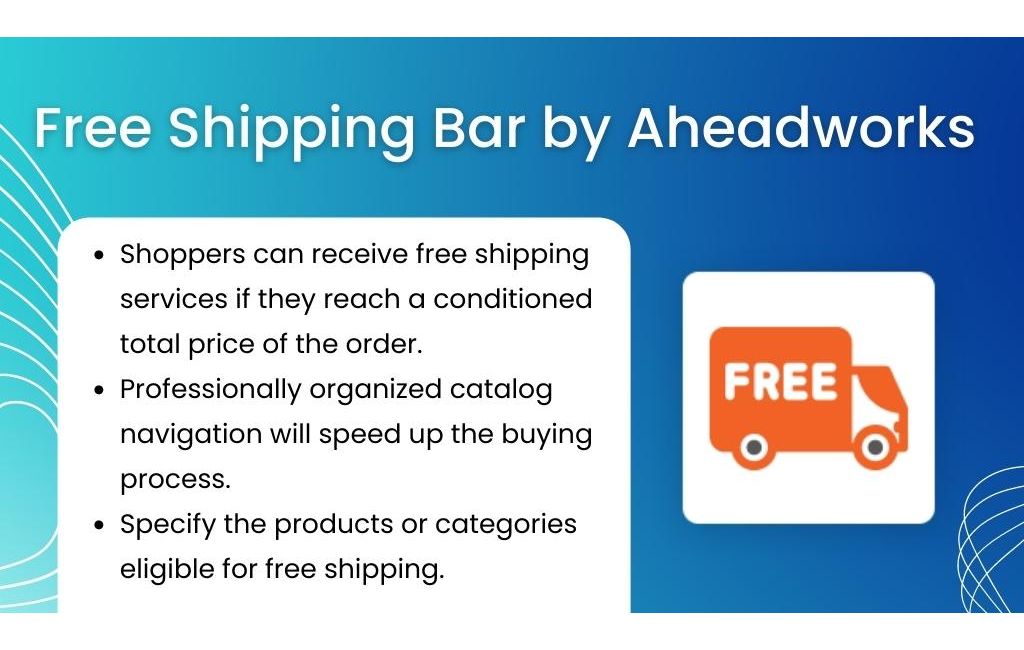 Magento 2 Free Shipping Bar Business Value
Free shipping influences customer behavior at a deeply psychological level. The Magento 2 Free Shipping Bar extension helps you use this to your advantage. The bar takes little space and little time to set up, but makes a huge impact on the purchasing appetites of your customers. It reaches out to them along the whole shopping experience, motivating to buy more. With every new item in Cart, the bar tells the exact money amount the Customer is missing to qualify for free shipping. Free Shipping Bar is a great lever in your promotional toolbox.
How Magento 2 Free Shipping Bar Works
Connect the extension to the GeoIP2 database, enable the bar and configure it against the following parameters.
Minimum Cart Total Value
Geo-targeting
Display Settings
Product Conditions
Three Content Messages
Versatile Design Options
Minimum Cart Total Value
Set the value of the minimum Cart Total price for the bar to guide customers towards the free shipping goal with every next item in Cart.
Geo-targeting
Target the bar at particular countries and regions, and enforce each notification with its own value of the free shipping goal specific to the location.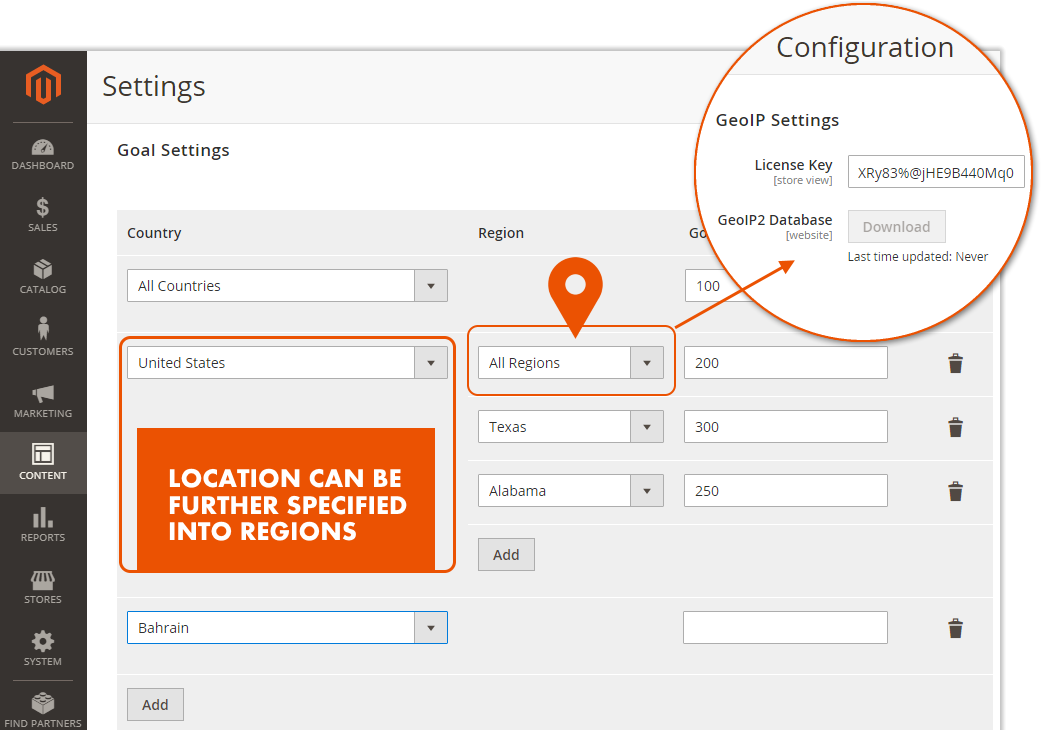 Display Settings
Decide which pages are ideal to host the free shipping bar, and where exactly on the page the bar will fit best. Suggest the length of the delay for the bar to display itself on page load.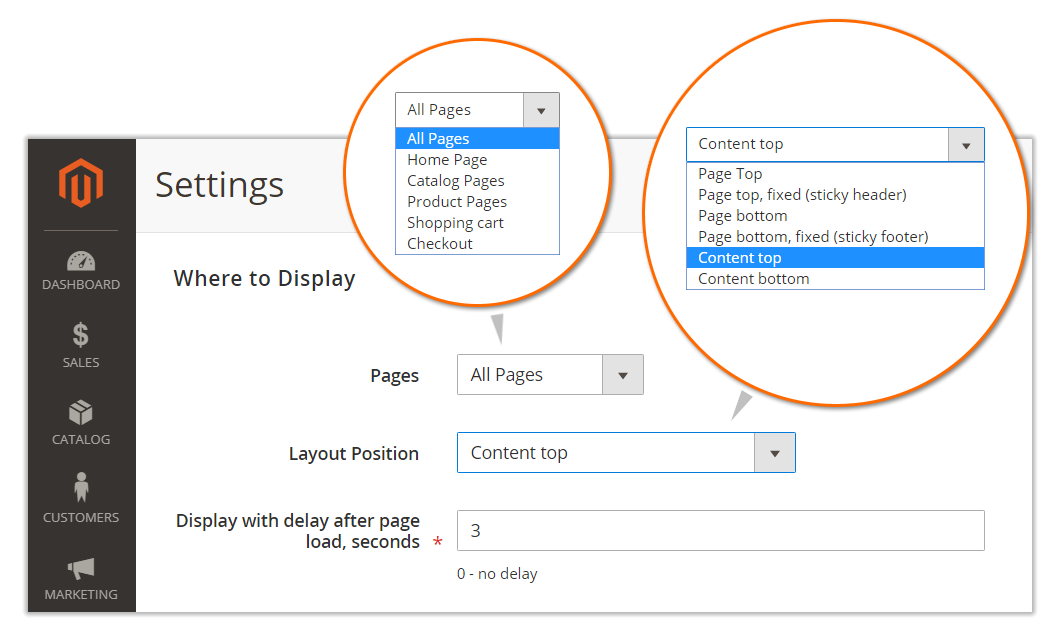 Product Conditions
Complete some conditions to exclude certain products from the free shipping notification. This can protect you from potential losses, connected, for example, with shipping heavy or bulky items for free.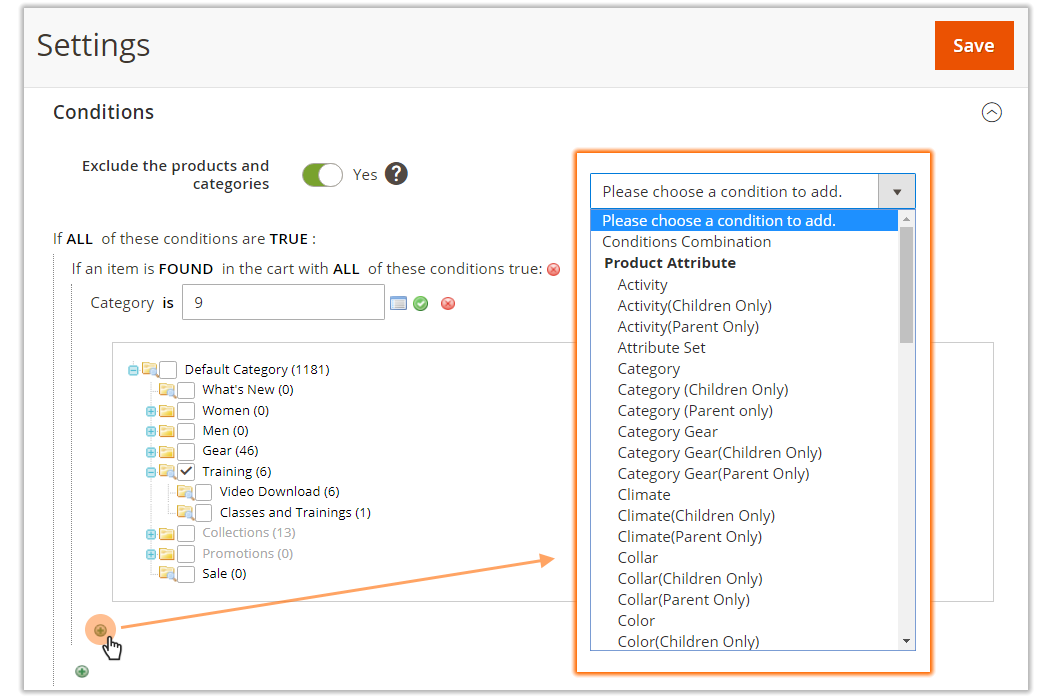 Three Content Messages
Provide the notifications each with a milestone message to keep customers informed on the amount they are missing to qualify for free shipping. The two variables for automatic calculations will be of help here. Suggest messages for every store view.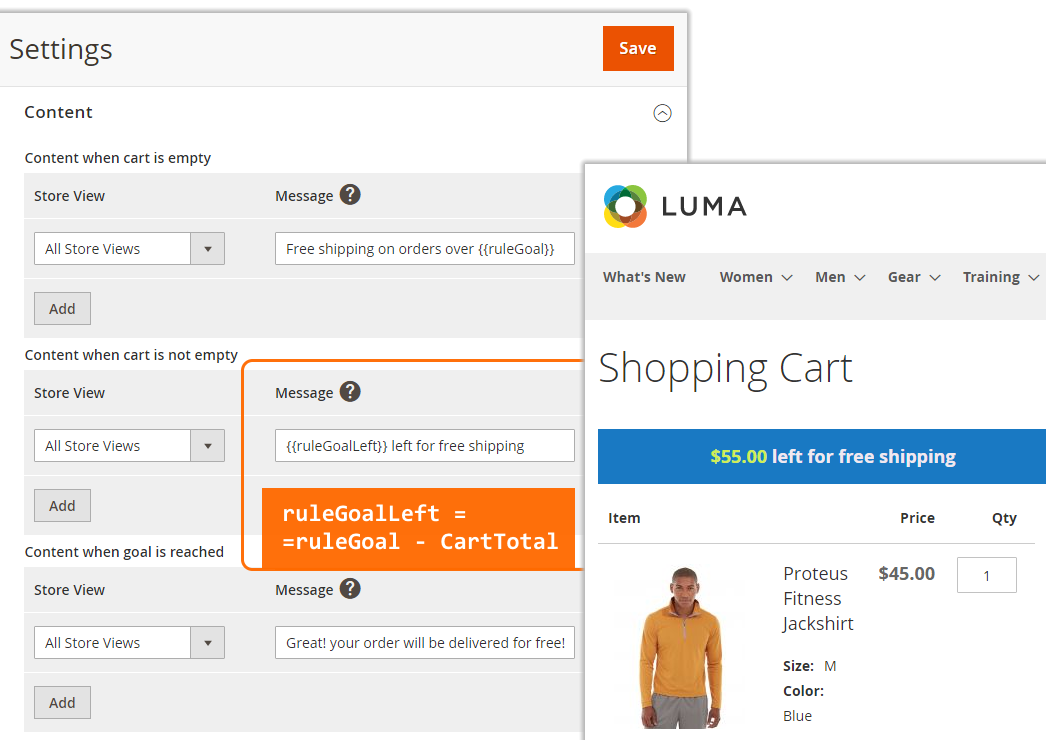 Versatile Design Options
Adjust the look and feel of the free shipping bar with the help of the extensive list of design options. Additionally, CSS coding can be used herein to fine-tune the design of the bar to the custom store theme. You can instantly preview the results on the very same page.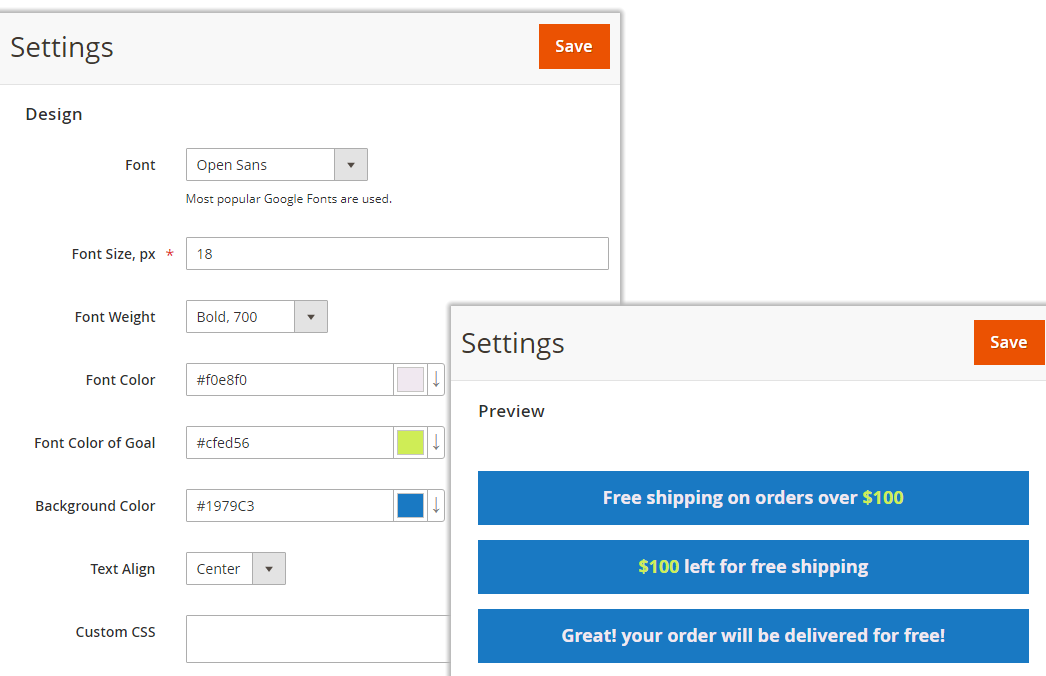 Magento 2 Free Shipping Bar Detailed Feature List
1.2.6

Released 18.05.2023
+ Compatibility with Magento 2.4.6
* Primary keys update

1.2.5

Released 02.08.2022
* Free shipping bar is not displayed on AW OSC
* Font "Open Sans" is displayed instead of font "Slabo 27px"
* Optimize AJAX calls on the page

1.2.4

Released 06.06.2022
+ Compatibility with Magento 2.4.4
* Fixed issue with setting up a goal for countries for Magento 2.4.4

1.2.3

Released 11.03.2022
+Declarative schema upgrade

1.2.2

Released 02.03.2022
+ GeoIP configuration is now optional
+ Сomposer dependency
* Local dev environment with Varnish is set up

1.2.1

Released 27.07.2020
* Removed limitation on the amount of locations


1.2.0

Released 19.06.2020
+ Geo-targeting functionality
* Minor design improvements
* Fixed issue when Equal goal settings can't be saved
* Error appears while upgrading from previous version


1.1.1

Released 21.04.2020
+ Fix for Magento Marketplace

1.1.0

Released 27.03.2020
+ Added switch for the rules section
+ Option to exclude certain categories and products from free shipping rules
* Error appears in Cart if configurable product is added
* Error occurs during upgrading
* Fixed typo in 'routes.xml' file [ps]



1.0.4

Released 20.11.2019
* Error appears after "Settings" button is clicked
* Magento 2.3.3 compatibility fix
* Incorrect value in a free bar if shipping cost is selected
* 'Rule Goal' isn't displayed when subtotal value is close to it

1.0.3

Released 25.02.2019
+ Magento 2.3 compatibility

1.0.2

Released 03.11.2017
+Magento 2.2 compatibility
+Unit tests coverage

1.0.1

Released 27.03.2017
* Stability and speed improvements

1.0.0

Released 22.02.2017
Initial release