Marketplace Innovator, Aheadworks closes out 2019 on top!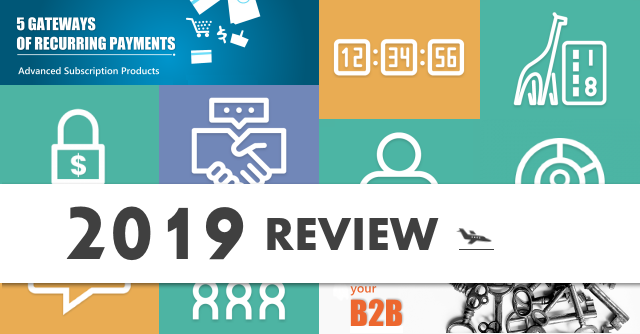 2019 has proven to be a tremendous year of growth and recognition for Aheadworks. As a leader in the Premier Extension Building community, we were once again recognized by Magento as the Marketplace Innovator, this achievement marks our 4th time being recognized by Magento and taking home an award from Magento Imagine! Additionally, Aheadworks joined forces with Rave Digital, a top-rated Magento Professional Solution Partner. The merger has broadened our capabilities by combining and expanding on extensive eCommerce expertise on both the solution and technology side of Magento eCommerce allowing us to deliver holistic eCommerce solutions to our clients!

Our award-winning team has been working closely with our clients throughout the year; assisting with extension implementations, customizations and simply talking through feedback, taking into consideration recommendations being made to our customer support team! We have been listening, and as a result, have exciting changes coming in 2020 designed to further support our clients and the Magento community as a whole!


Advancements in Development

In 2019 we delivered major updates to the legacy extensions and developed several new to keep up with the ever-evolving world of eCommerce. Additionally, we extended several extensions into separate modules like Bambora APAC and NMI providing our clients with exceptional customer-centered experience with Magento 2.

With the consumerization of B2B eCommerce Aheadworks created a full suite of B2B extensions to meet the evolving demand and advancing inherent capabilities of Magento 2, see full list below of our newly released B2B extensions:




Now integrated with most Aheadworks modules Marketing must-have Customer Segmentation extension communicate the right message to the right audience, at the right time!



Setting a New Standard of Service

With the merger of Professional Solution Partner, Rave Digital, Aheadworks has exponentially advanced our end-to-end service offering and service capabilities, allowing us to bring clients projects to market at rapid speed! Serving both B2B and B2C, our team of certified Magento 2 Developers now provide customized end-to-end solutions, in support of Magento 2 commerce. As an added benefit, our support experts are on standby to assist throughout the build process.

See below for a full list of our end-to-end services:




The end of Support for M1 rapidly approaching, the time is now to solidify your plan for migrating your M1 store to M2! Once Magento 1 is no longer supported M1 stores will be become vulnerable to wide-spread cyber-attacks and become largely unstable in a short amount of time.
Contact us today, and let's start the conversation on developing your roadmap to migration!

Stay tuned for updates, and if you haven't done so already, scroll down and sign up for our Newsletters to avoid missing out on exclusive sales and important updates!
Heading to Magento Imagine 2020, let's set up a time to chat so we can discuss how Aheadworks + Rave Digital can take your eCommerce to the next level in 2020!