Creating a competitive B2B business is a very complex challenge requiring many aspects to be taken into account. Perhaps, the most determinative here is pricing as today's market has brought up sophisticated and demanding customers. An important role in pricing challenges plays B2B deals participants as unlike ordinary customers, businesses are more rational in decisions that exclude any chance for spontaneous purchases. That's why B2B stores have to adjust to the system and offer different approaches in pricing policy to different customer groups in this way bringing B2B eCommerce personalization. 
Aheadworks understands the difficulties of our B2B clients and has created a unique solution, one of a kind in Magento 2 - Private Catalogs extension suite. It allows providing logged-in customers with exceptional service via enabling private catalogs for particular customer groups or companies. While not-logged-in customers will have access to a public catalog with its fixed prices, particular customer groups will see another catalog with extended product range or pre-negotiated prices for example. The number of private catalogs with their unique configurations is unlimited. 
The reasons to create private catalogs:
1. Special agreements executing
Retailers and wholesalers deals require different approaches, as well as loyal companies making purchases on an ongoing basis. With Private Catalog store, admins can set certain pre-agreed or discounted prices for the definite customer groups. For creating a new private catalog the following steps should be taken: Backend → Catalog → B2B Private Catalogs by Aheadworks → Private Catalogs grid →  Create a Private Catalog.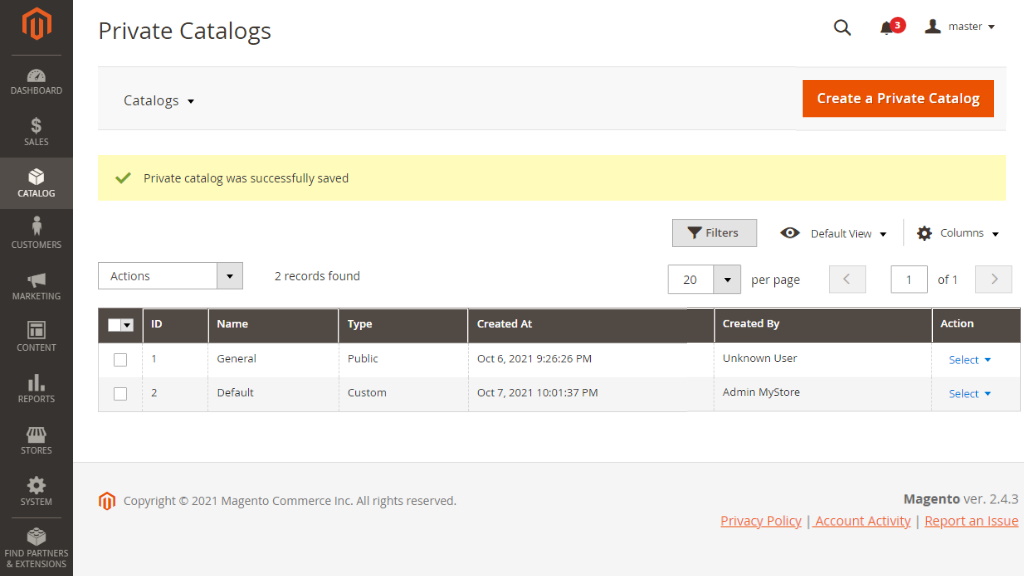 2. Products and categories visibility
The extension allows store admins to select products and categories for private catalogs in this way making assigned company users be able to interact only with the assigned content. In this way, predefined customer groups won't be able to see some products, categories, or CMS pages chosen by the admin. By the way, the customization is quite easy: Backend → Catalog → Private Catalogs → Private Catalog edit page → Categories and products section → Configure Categories & Products. By clicking the checkboxes in the category tree and product greed, visible content is chosen.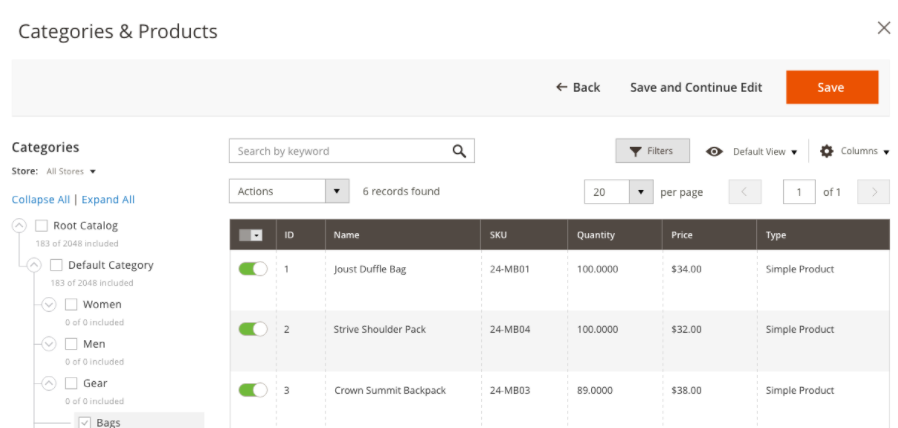 3. Mass actions customization
To set custom prices with discounts to the products in the catalog via mass actions is possible now. It means that admins can use the Action control to set a fixed amount or percentage for multiple items. For implementing this feature choose Configure Pricing in the Categories and products section.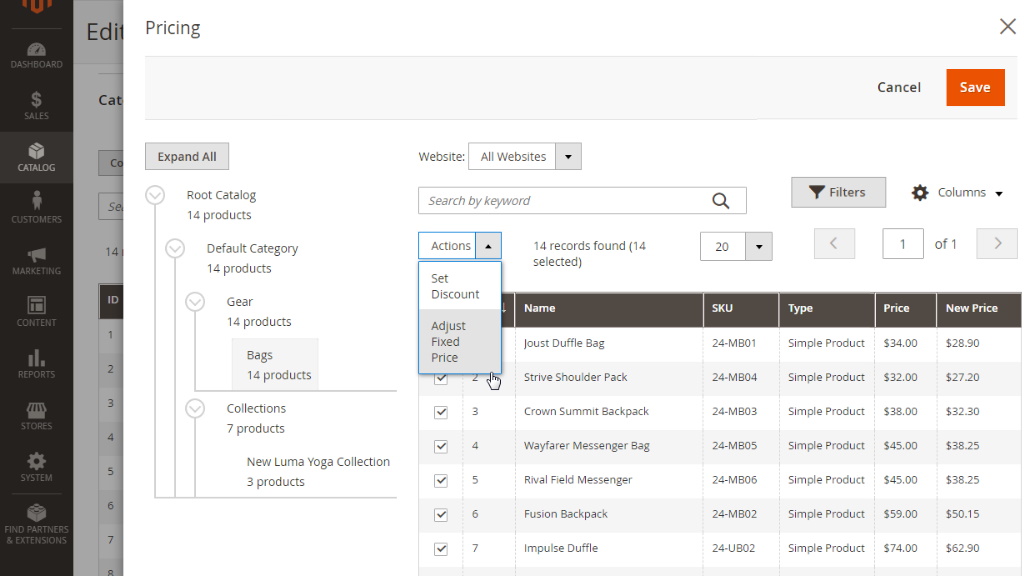 4. Simplified management of Catalogs
There is no need to search through the product pages for making edits, Private Catalogs saves your time allowing admins to enable or disable products right from the catalog. Creating new catalogs is also a piece of cake as admins can duplicate the already existing catalog and add necessary changes right there.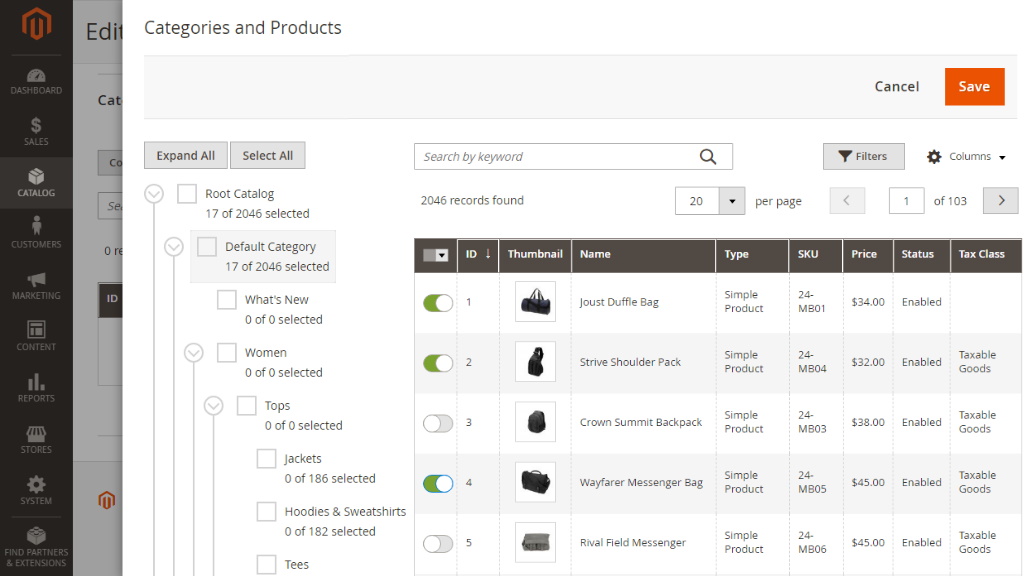 5. Company accounts management
In integration with the B2B Company Accounts extension, admins get an opportunity to assign company users to a certain catalog from the Companies grid.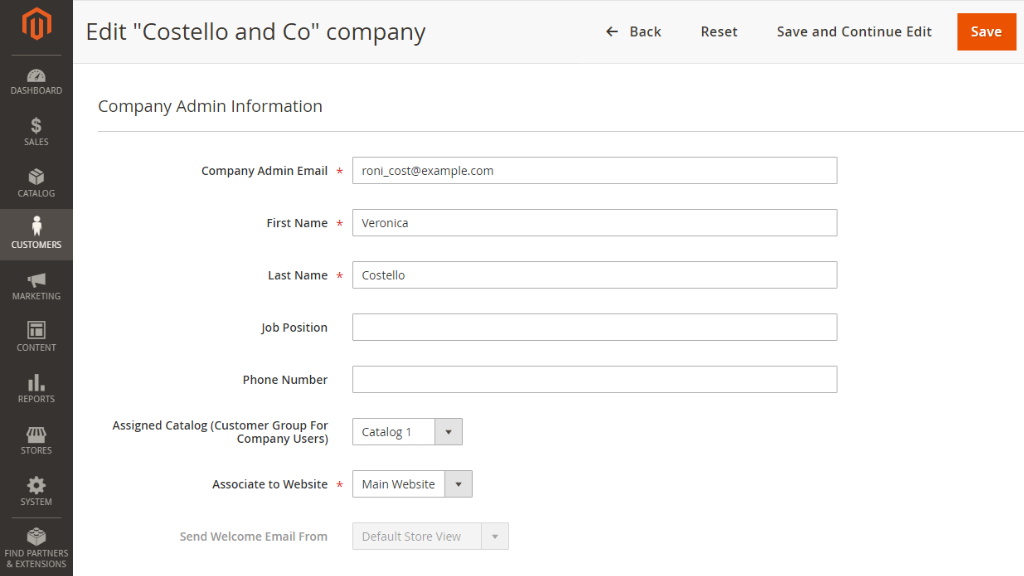 Make your B2B business successful and profit bringing by engaging a better pricing strategy with Private Catalogs. Install now and increase customer loyalty significantly. You can find more information about Private Catalogs on the product page.