Black Friday 2022 is around the corner. It means that it's the best time for merchants to prepare their stores for the biggest shopping event of the year. One of the major focuses here is site's SEO, as it has a direct impact on traffic and, consequently, sales.  
In this article we'll try to figure out how to arrange Black Friday SEO strategy to boost your sales during these favorable shopping days.
Black Friday SEO tips for Shopify stores
The day after Thanksgiving officially launches the holiday shopping season and is known as Black Friday. Although Black Friday is not an official holiday in the US, millions of shoppers celebrate it by making purchases at a good price or a tempting offer. In 2022 Black Friday falls on November 25, so thousands of stores have already started working on marketing strategy and web store optimization. But why is SEO one of the major aspects for generating revenue during Black Friday? And what actions should be taken to improve SEO for Black Friday sales?
The reasons to optimize your website SEO for Black Friday 2022:
To improve search engine ranking;

To attract more buyers;

To reduce possible issues and errors.
Now, when it's obvious that SEO optimization before the BFCM campaign is crucial, you may have some concerns about how to improve your on-site SEO. We hope the following SEO guidelines will help you with this task.
1. Check your on-site health
Site load speed and processing have a direct impact on SERP, that's why it's important to check and optimize your store performance at least once a month. Black Friday, Cyber Monday and other major shopping events are the time to take care of the store's health to make sure no glitches, missing images or broken links will affect your position in search results.
Here we should mention the most common issues which make Google think that a website is not healthy or reliable enough and, consequently, lower its position in search results:
Slow loading speed;

Lack of mobile responsiveness;

Broken links;

Broken images;

Duplicate content;

Pages with 4xx status code;

Crawl issues, etc.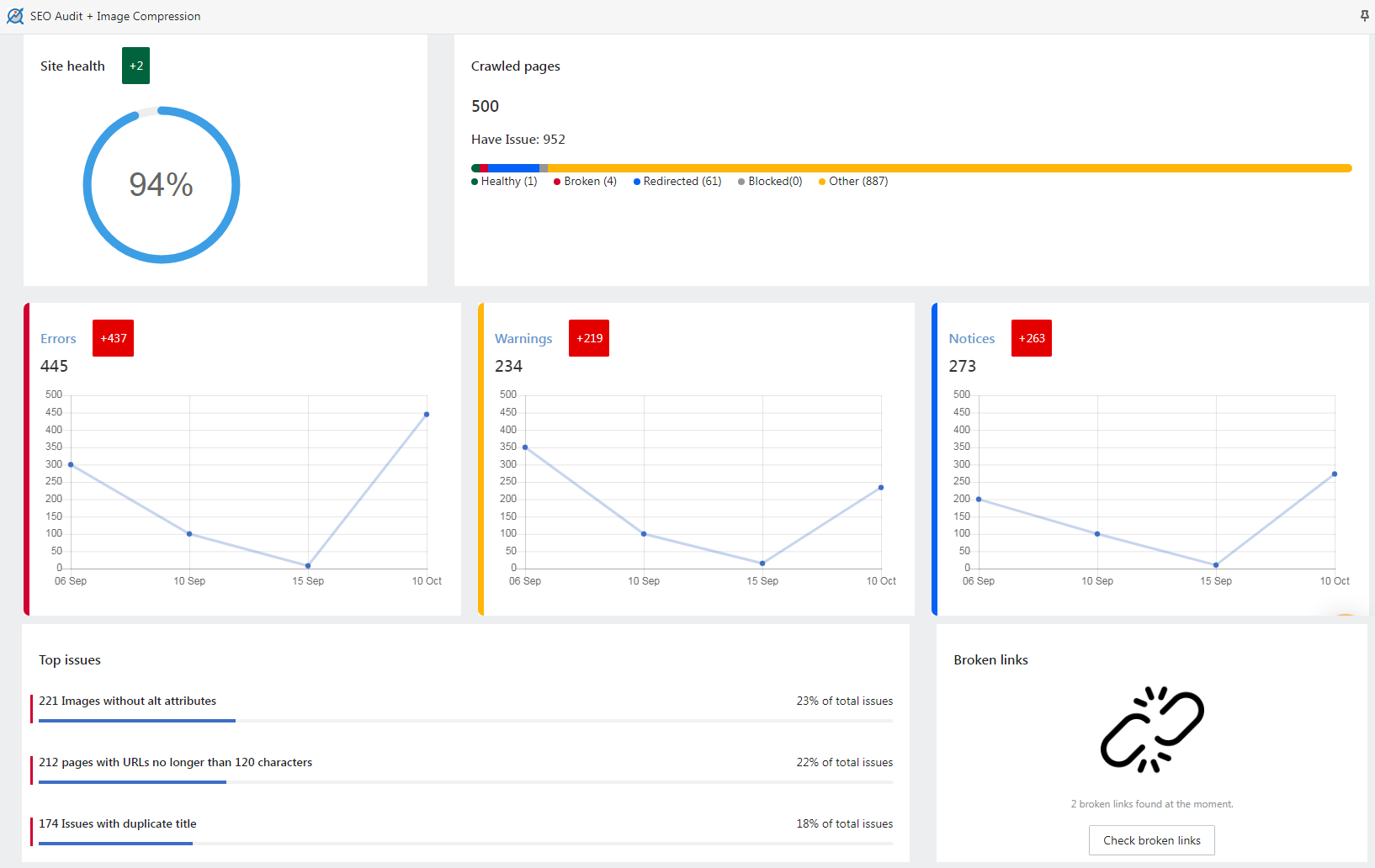 It's important to solve these issues in advance, so your online store could restore a good position on time. So we recommend you to check site health a month and then a week before Black Friday campaign to resolve possible issues and improve your web store performance.
2. Create a Black Friday landing page
To attract new buyers to your online store during Black Friday, you will need to highlight the promotion on the website. The best practice is to create a Black Friday page, as basic banners don't have such a huge value for SEO as a separate landing page can have. 
Also, it's highly recommended not to remove a landing page after the sale ends but to keep it live to use next year. The thing is that Google algorithms take the timing into consideration - the freshly-created page takes time to improve positioning while the older ones already have authority and therefore rank higher.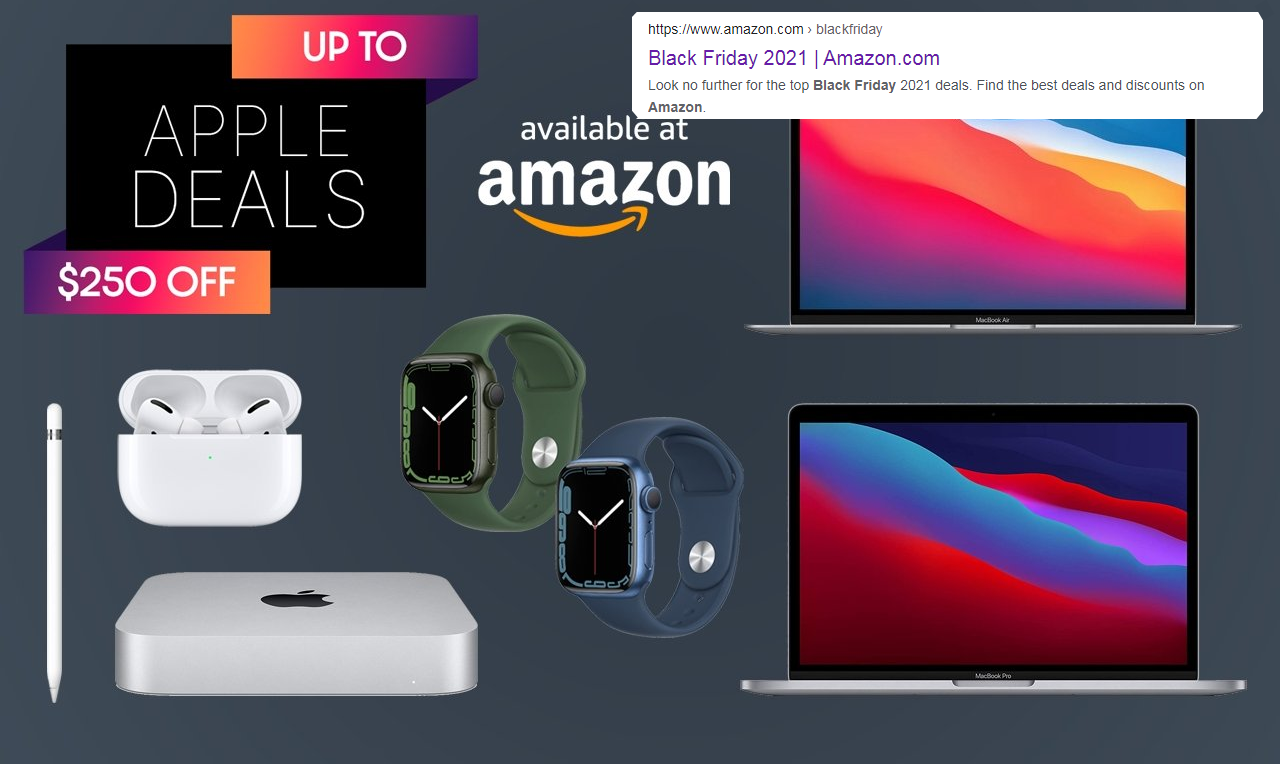 Of course, there's no sense in making your Black Friday landing page visible the whole year long. You can remove it from navigation and use a 302 redirect, a temporary redirect, to make the page remain hidden until the time for the new Black Friday sale comes. In such a way, you'll have a pre-made landing page with steady SERP, which you'll need to update content and make visible on the day X.
Keywords help search engines to display relative content on a search query. It means that the Black Friday-related keywords should be included to the relevant pages, especially to previously mentioned landing pages. However, you should take into account that such keywords as 'Black Friday' and 'Cyber Monday' will be super competitive and have a high KD (Keyword Difficulty). It means that it will be hard for web pages to rank high for these keywords.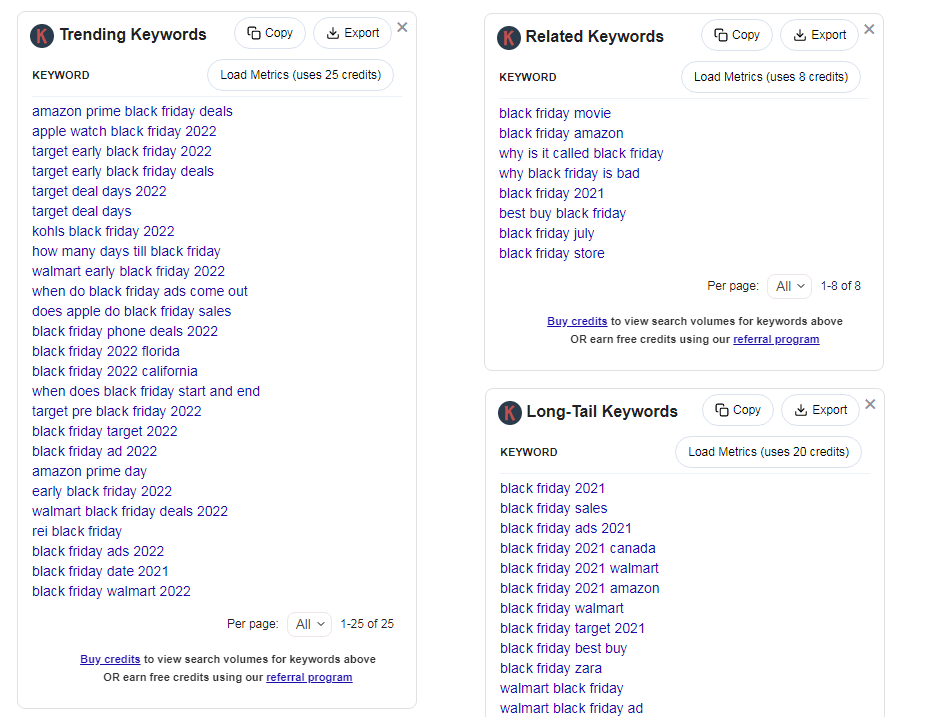 The way out is to look for more specific long-tail keywords which may have a lower search volume but will be easier to achieve high ranking with. 
For example, if you sell wine coolers, you can use the 'wine fridge Black Friday' keyword to rank higher for a relative query. In case you have a chance to be even more specific, do it. For example, using the 'Heavy Duty sewing machine sale' keyword will encourage users searching for this particular sewing machine model to click your web page and then convert.
4. Add catchy though relative content
The next thing you should pay your attention to drive more traffic on Black Friday is site content. As we mentioned above it's recommended to have live Black Friday landing pages, but there's no need to limit yourselves only on this kind of content. Different blog posts, buying guides and promotion-related collections will increase your chances to index well due to additional keywords you can include into this content. 
Except for Black Friday FAQs, which you also should consider adding, your promotion-related content is likely to have a lot of images - during Black Friday rush shoppers will rather pay attention to catchy images than a text. For SEO purposes, these images should be optimized so that they won't slow down web page loading and harm your indexing.
For it, the first thing you can do is to compress images to reduce their weight. It will help to avoid site speed issues, which affect your SEO. One more useful feature for image loading speed is lazy loading. It refers to delay of image loading until the moment it is needed. It means that instead of long loading of the whole page, you can delay image loading until the user scrolls to it. It makes your web page faster and more flexible. However, you should take into account that the feature is added into your Shopify theme and needs a careful implementation.
The next thing you should pay your attention to is image optimization - make sure all your images have alt text and file names, which help searching engines to read your images and display in image search (e.g. Google Image) on a relative query. It's a good opportunity to increase your organic traffic, which then can be converted into buyers.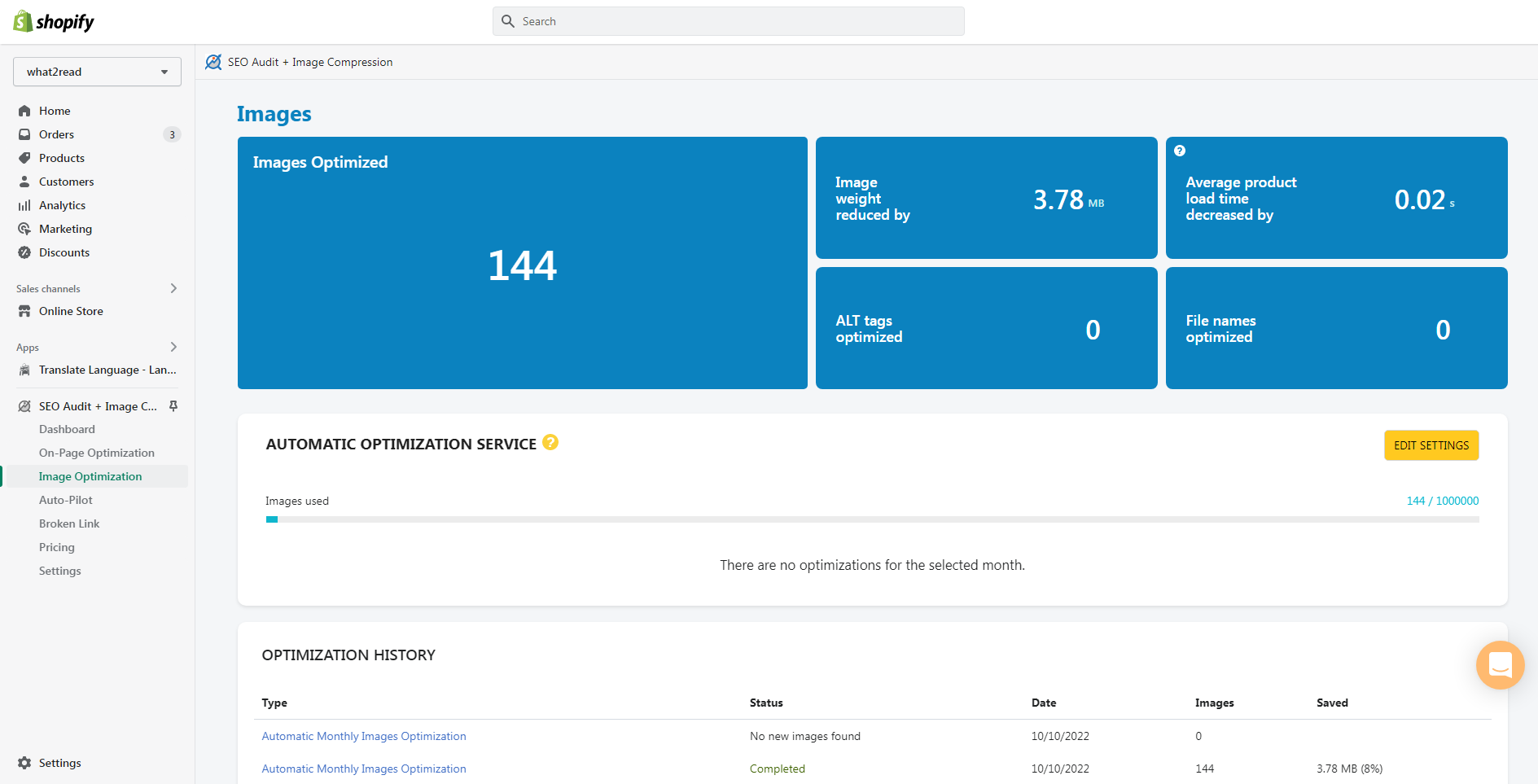 Finally, don't forget to add metadata to freshly added pages. Meta tags are crucial for your SEO, because they help search engines to understand what the page is about to display on a relative query. They also attract qualified traffic as users can see them in search results. In case meta tags are missed, search engines generate substitutions which are not always relevant. So if you are not sure you have metadata on all your pages, it's better to run automatic optimization of metadata using SEO-specific Shopify apps. 
For Black Friday pages, you can add BFCM related keywords in metadata to improve SERP and drive more qualified traffic to these pages.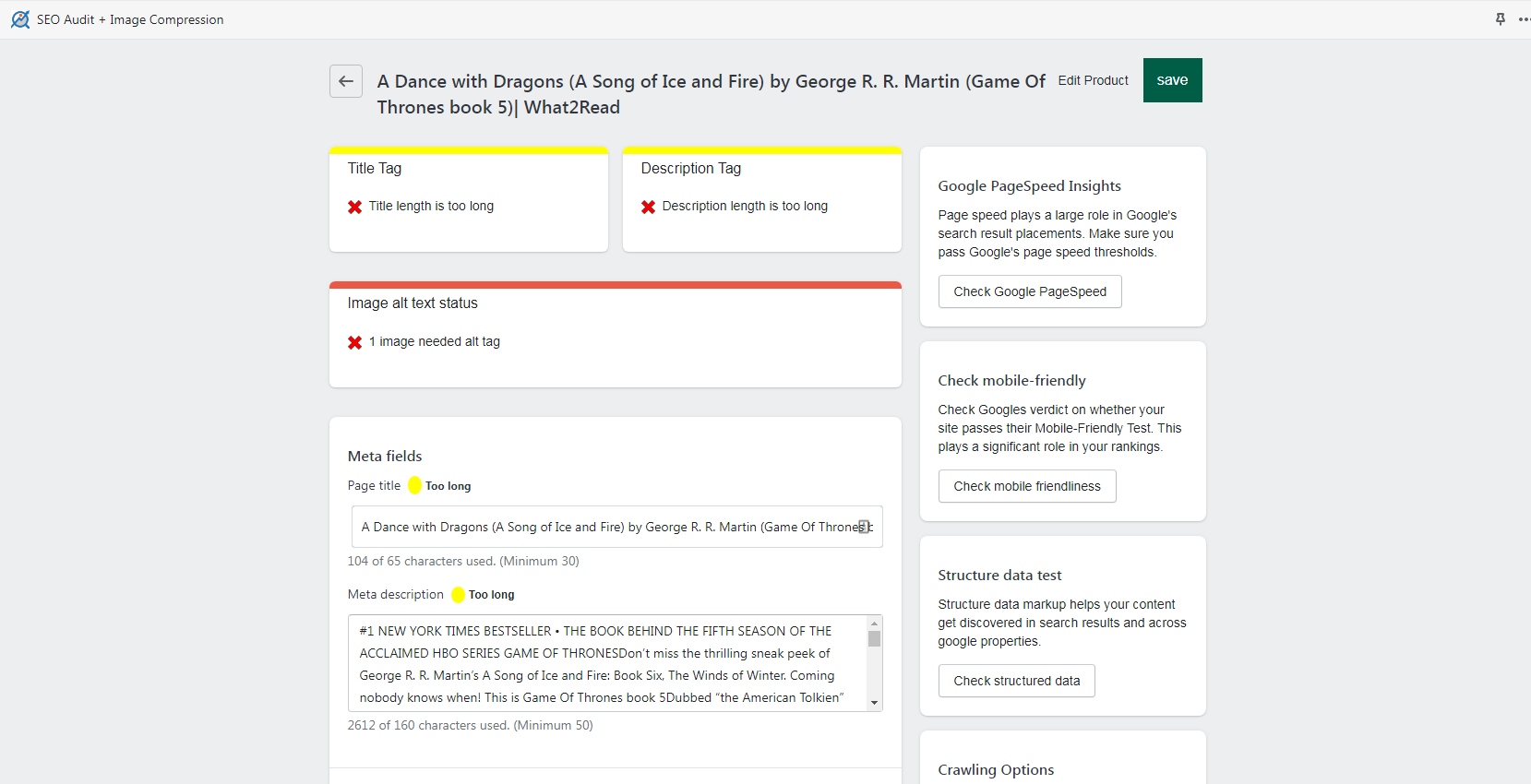 5. Add Black Friday SEO links
Black Friday pages also require strong link-building. In order to rank organically, search for guest posting, forum mentioning and referrals from reliable websites. It will improve your SEO and increase website Black Friday traffic. Make sure all the links added to your site work.

Together with referral traffic, it's important to advertise your campaigns on social media. It will help your followers stay tuned while you'll distribute relative links on more platforms to attract more shoppers to your store.
Finally, we should also remind you to add Black Friday pages to the sitemap to help buyers to find them quickly.
Black Friday vs. Cyber Monday
Black Friday is not the only shopping event running in November. With Black Friday moving to eCommerce buyers do start their shopping earlier, but still Cyber Monday, an online-only shopping event, is one of the most profitable shopping days of the year. Salesforce earned $12.3 billion in Cyber Monday 2022, and there's no reason to think it can lower this year. 
Although a lot of merchants extend Black Friday to Cyber Monday, making these two events blurring, it's recommended to prepare different content (including landing pages) for each holiday. It's also preferable to make different offers for Cyber Monday and Black Friday deals. This way you'll have an opportunity to experiment with marketing campaigns and also improve your SEO as more content could be indexed and more keywords can be added to the website.
SEO solution for Shopify stores
 If you are looking for a good solution to improve your Shopify store's SEO for Black Friday quickly and effortlessly, SEO Audit + Image compression can help you. The app aims at store optimization for search engines working in several directions:
On-site health check - to reveal on-site errors, warnings and top issues, gain valuable insights about website page speed and crawled pages.

SEO audit - to improve products, collections, blogs and other pages SEO, analyzing each page on important for ranking metrics, including mobile friendliness, metadata, structure, crawling options, speed index, large contentful paint, total blocking time, etc.

Image compression - to reduce image weight. You can choose lossless compression to reduce the image size by 30% or lossy compression to reduce image size by 70%.

Auto-Pilot - this feature allows you to set templates or use pre-made ones for automatic optimization of meta titles, meta description, alt tags and broken links.

Broken links - to scan your store for broken links and allow the app to fix them.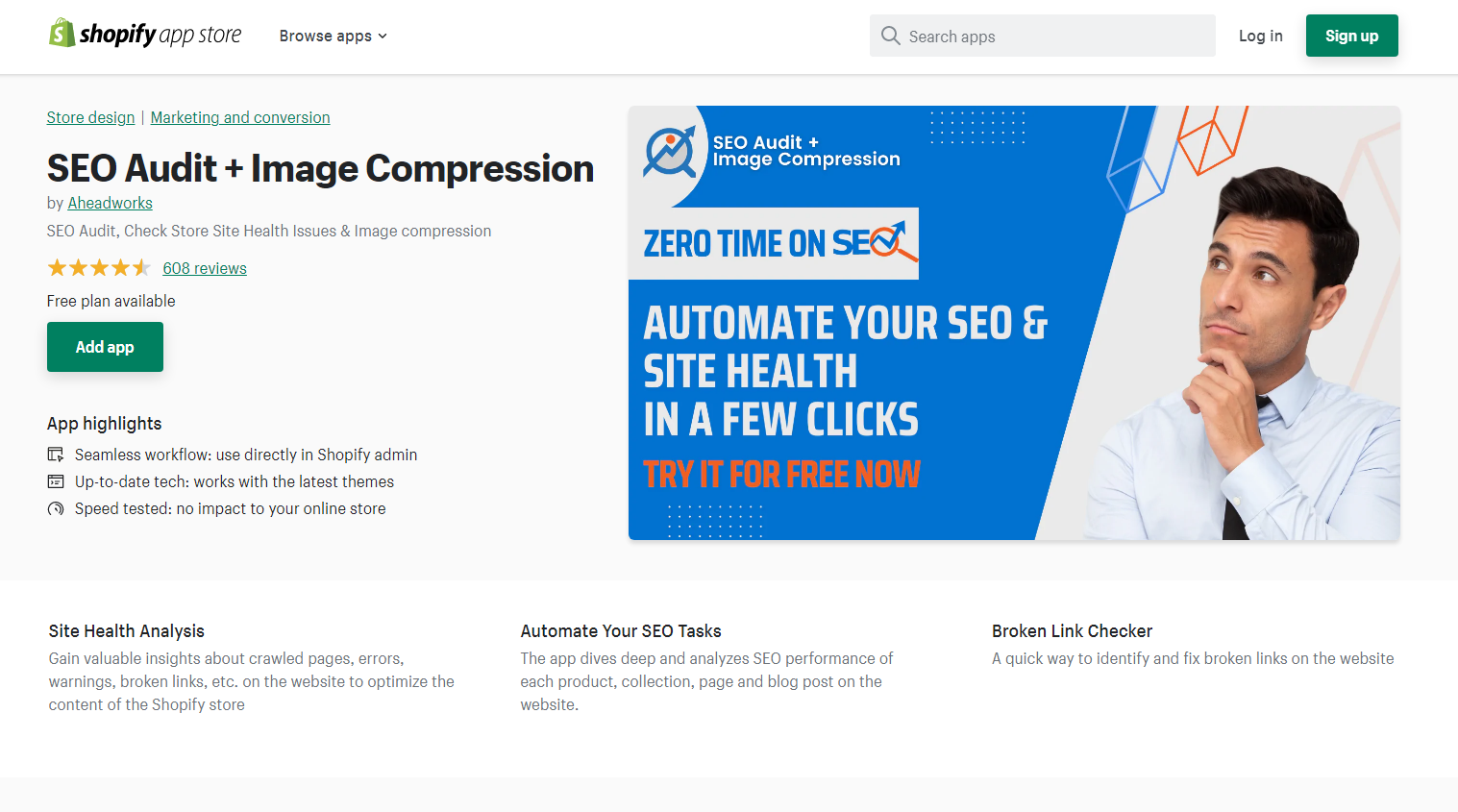 Install SEO Audit + Image compression FOR FREE to prepare your website SEO for Black Friday and Cyber Monday 2022.