The biggest eCommerce sales-boosting event is around the corner. Both merchants and customers have already started prepping for it, looking forward to reaping the benefits of Black Friday sales. 
According to Shopify, covid lockdown led to a high bump up in sales, as a lot of new users discovered online shopping. This fact influenced a lot on Black Friday and Cyber Monday sales performance. In 2020 BFCM brought Shopify merchants a revenue of $ 5.1 billion, which is up 76% from the previous year. Besides, the 2020 BFCM period was the longest, as some merchants started a campaign as soon as November, 12 and prolonged it to December.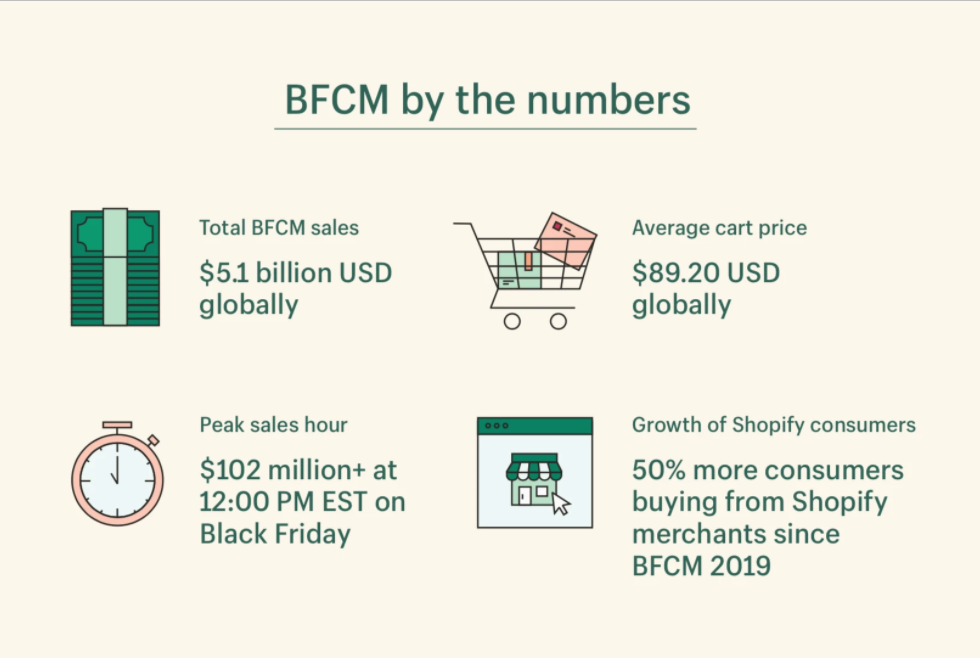 So the benefit of the biggest sales-generating days is obvious. The only thing for consideration is left: quality preparation. We believe your business is ready for Black Friday, but what about your on-site content? 
In this article, we will focus on key points to pay attention to, while preparing your Black Friday campaign. But first of all, let's explore the 2021 Black Friday marketing trends to make you on your toes. 
2021 Black Friday Shopping Trends
1. An extended BFCM period
Black Friday is expected to start earlier. Last year's practice shows that customers want to begin making purchases right after Thanksgiving day. This is due, in part, to the fact that they want to receive their online orders in time for the holidays. 
Besides, the majority of Shopify stores tend to merge Black Friday and Cyber Monday campaigns and even prolong them to mid-December. In this way, almost 70% of customers claim to have found everything they wanted to buy, while merchants are boasting high sales figures. 
2. Buy now, pay later option
The two big factors for consumers while deciding to purchase are shipping and payment options. Buy now, pay later option is growing in popularity over the last year when the pandemic period struck their wallets and made them think twice before buying. The option implementation shows a 20% increase in conversions, which is rather profitable for online businesses.
As mentioned above, free shipping influences the consumer's decision before making a purchase. About 90% of customers state that they give preference to those offers with free-of-charge delivery. However, online merchants should bear in mind peak season surcharges, additional charges demanded by carriers, working at full capacity. Being overloaded in the holiday season, carriers have to hire seasonal laborers or implement automation to avoid delays. That's why the best way out for merchants during the BFCM period is to enable free shipping thresholds.
4. A single campaign theme
About 60% of buyers say they will prefer purpose-driven stores rather than popular brands. Today's agenda makes online businesses come out to their customers, telling their stories and sharing their values. The Black Friday campaign also should reflect some meaningful ideas to attract visitors and convert. Whether it's unity, support, or charity, it should give people positive emotions while making a purchase. So choosing a single theme wrapped around the whole BF campaign is a great idea.
5 tips on how to prepare for Black Friday
Though not so much time is left before Black Friday, some key points could have escaped your attention. We at Aheadworks decided to save your time and prepared the solutions to increase your website attraction during BFCM. Let's start!
1. Create specific landing pages
During Black Friday users are usually skipping through the website in search of win deals. If nothing attracts their attention in 2 minutes, they are likely to leave it and reschedule their search on your competitor's website. That's why specific landing pages are must-have tools during the campaign. 
Buildify Page Builder provides all the opportunities to create appealing landing pages effortlessly. The FREE premade templates will save your time dramatically, so you can focus on other important issues relating to the BFCM strategy. There are more than 50 templates, diverse and alluring, able to attract customers to the content. Only a few clicks are needed to create a converting landing page for your Black Friday campaign.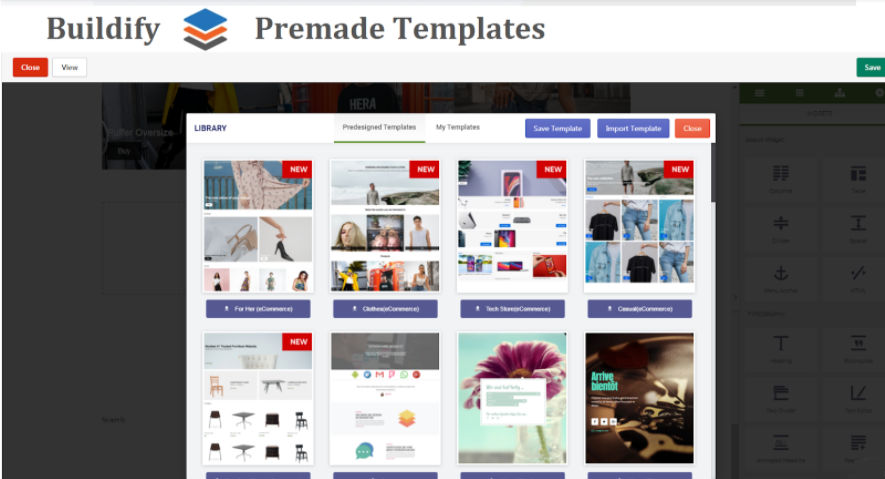 2. Increase your product descriptions' attractiveness
Your product descriptions should be concise though very informative, but, what's more important, they must sell. Use succinct text, diluting it with such phrases as 'limited edition' or 'selling out fast'; it would increase urgency and drive customers to make their purchasing decisions faster. A great idea is highlighting these phrases, so they would definitely perform their function. 
Multiple widgets available on Buildify will help you to cope with the task in a flash. Completely intuitive navigation and drag-and-drop design are there to empower non-technical users to simply tweak necessary modifications and design the product pages appropriately for the event. Moreover, the advanced settings allow you to change text style, enter animation and add CSS code. Create clear calls to action, comprehensible navigation, and don't forget to add as much visualization as possible!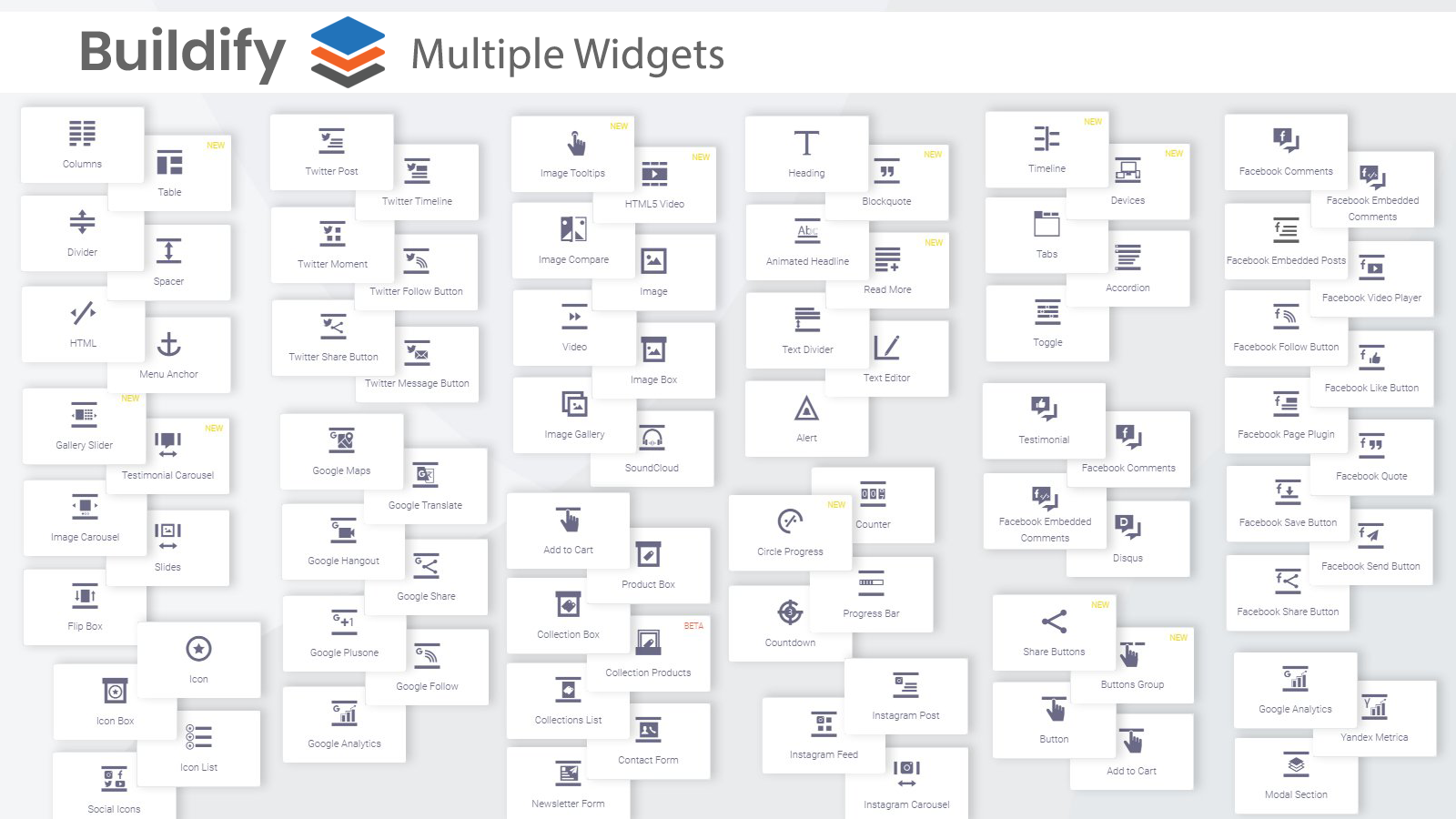 3. Optimize for conversions
The most violent mistake for your website is low loading speed. Especially during the BFCM period, it can cause a loss of millions of USD, as the sales-generating period makes customers very demanding. They have thousands of online stores to surf in a limited time, so slow websites are left behind. 
But how can I increase the website speed if there's a huge amount of images, indispensable during this time? Don't worry, we have a solution for you! Minifier is an image optimizer, designed to speed up the page load by compressing images by up to 70%, without reducing their quality. Additionally, Minifier SEO Image Optimizer boosts Organic Traffic and improves your Search Engine Results by automatic file names and alt tags optimization. With it, you can use as many images as possible to illustrate the necessary information to your visitors and convert them into buyers.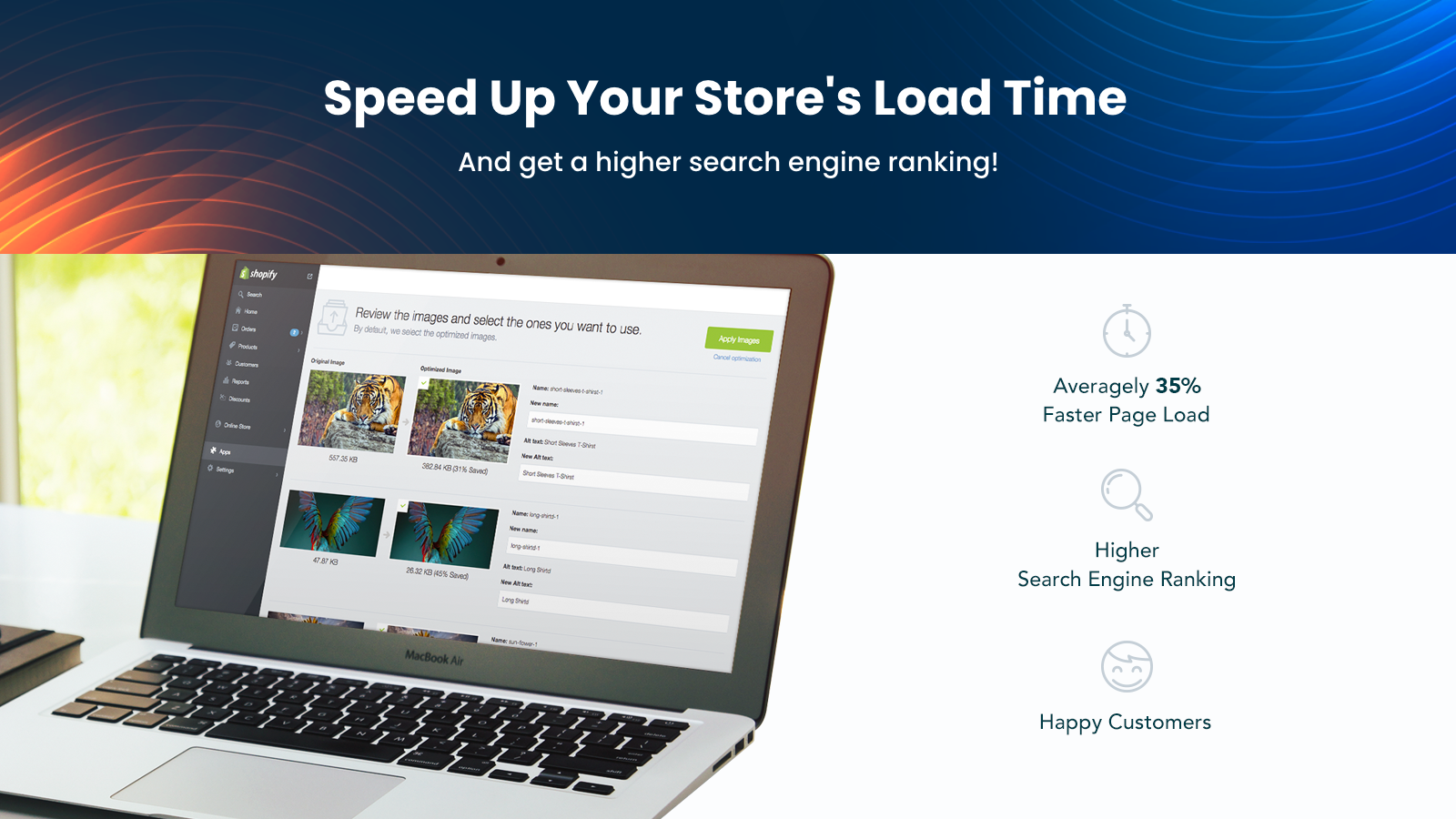 During Black Friday about 68% of purchases are made via mobile devices. Besides, some customers are starting their search through mobile leaving only an order list to desktops. It means that mobile responsive design increases the chances of attracting visitors and converting.
All widgets and templates in Buildify are responsive. The possibility to check how the page looks on any device right from the editor ensures merchants in their content to be appealing.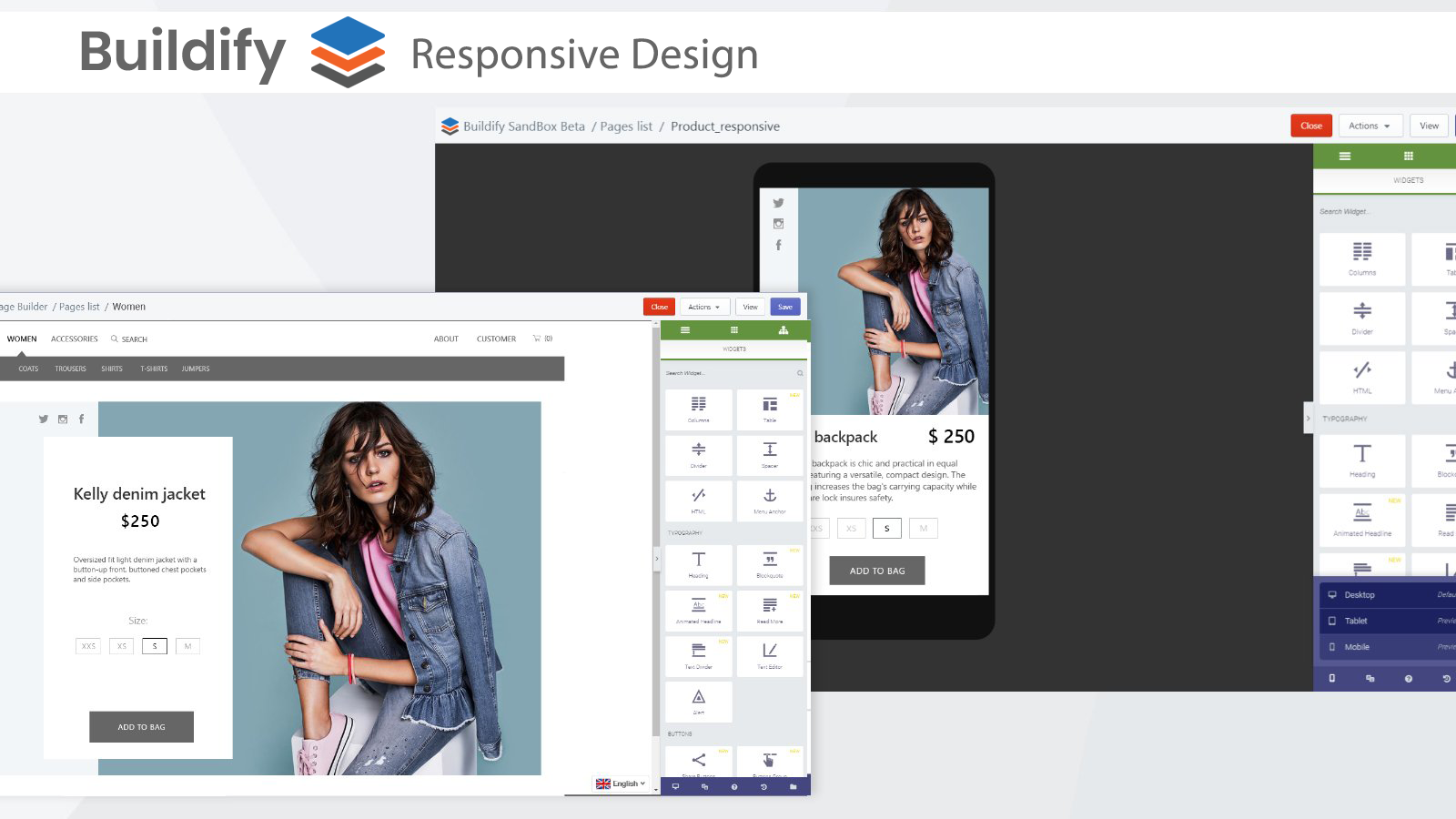 For the last period, the role of social media in eCommerce increased significantly. More and more brands engage social media to attract customers. The extremely strong impact it has on the younger generation, preferring to use social media for purchase ideas. That's why popular brands order social media ads, select hashtags, and cooperate with influencers. 
While creating your social media post, try to circulate it for at least a few days. In this way, customers will remember about the offer on x-day. Concerning the content, a quality image with a brand logo and concise advertising text will be enough for drawing customers' attention.
And finally, make sure that your website is integrated with your social media. Social media widgets provided by Buildify allow your customers to share their opinion and win boons with their friends. It's a nice way to increase your website traffic and boost your sales.