As the clock is ticking the storefront of your web store is becoming outdated. And so in order to keep up with your competitors, you need to find a solution that allows you to style your store without efforts on the part of the development team. If you are looking for a fast working and user-friendly tool, you can equip your store with our Buildify for Magento 2.
How does Buildify for Magento 2 work? 
Problem:
"Being a bit outdated, our web store desperately needs to be redesigned. The problem is that this process requires lots of time and effort on the part of the development team. As far as we do not want to overload our developers, we are looking for a solution that will allow us to upgrade and refresh our pages without any specific technical skills and in a short period of time."
Solution:
By using Buildify you can create landing pages, category pages, homepages, and more with a wide range of content widgets and an intuitive drag-and-drop interface. Buildify comes with 40+ free premade page templates to choose from. All you need to do is to select the one you like, customize it a bit and fill it with content.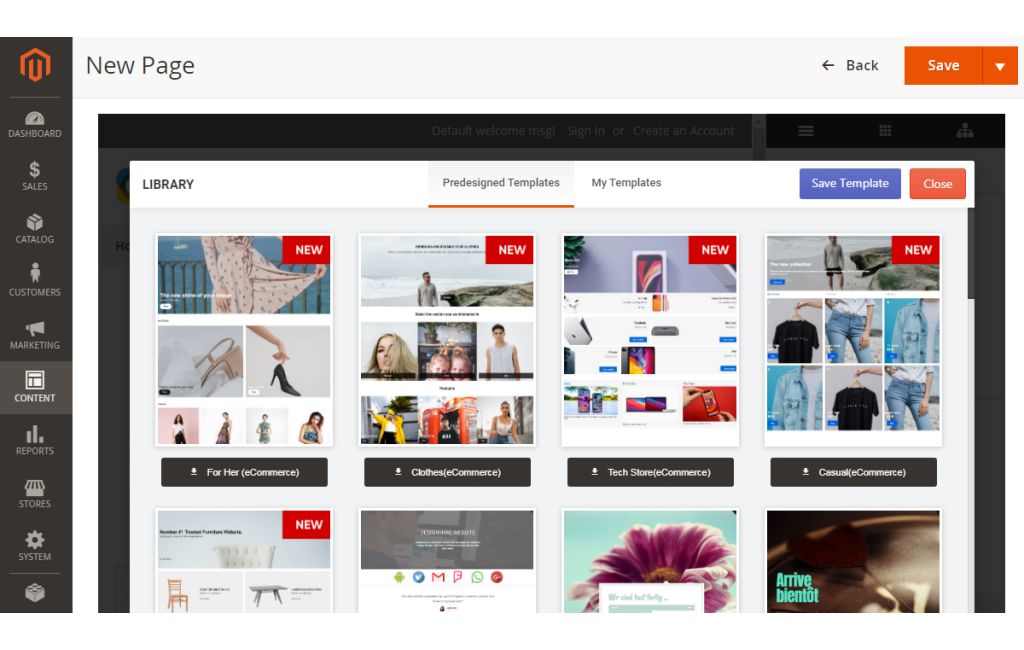 What's more, you can create your own layout and save it to the library, so it can be used as a template again and again!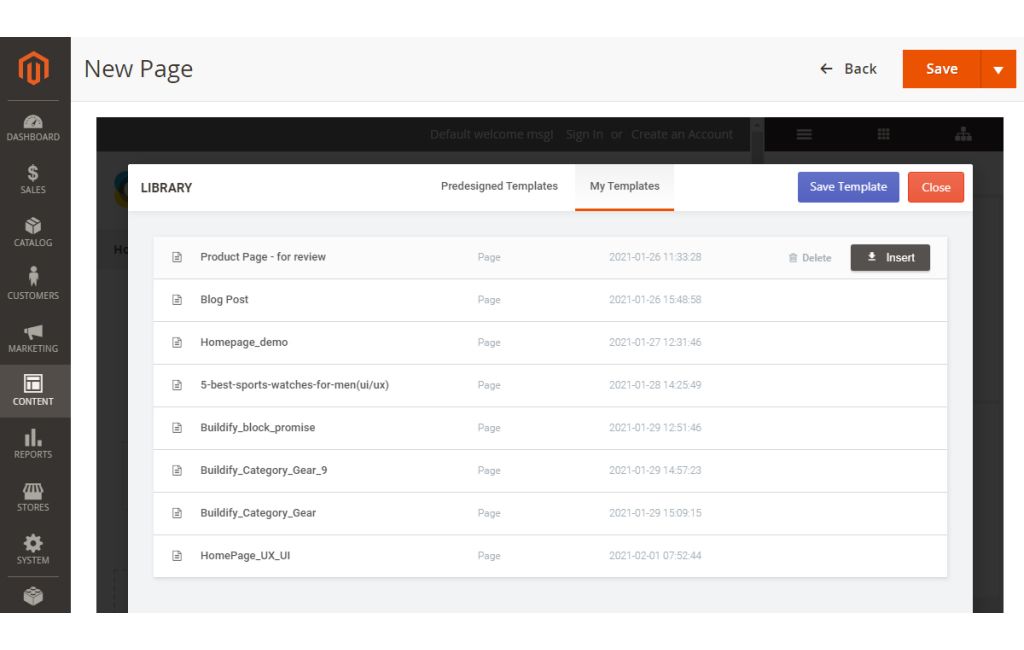 As you can see, using Buildify is as easy as it sounds. Buildify for Magento 2 allows you to save time, not overload your developers, upgrade your web store without stress and worry.
What are the advantages of using Buildify for Magento 2? 
Buildify for Magento 2 is a huge time saver as it offers a great opportunity to build a custom layout without getting overwhelmed with coding.
By using Buildify for Magento 2 you can: 
Create any type of content with a huge number of widgets: Buildify offers 70+ widgets, including Sharing buttons, Sliders, Galleries, Testimonials, Tables, columns and so many more.
Arrange widgets easily with Drag & Drop action: After you have selected the widget you need you can simply drag and drop it into the specific area of the page, where you need it.
Customize style, layout, and other options without any coding: Any block of content or widget can be easily adjusted or styled as required with the side panel settings.
Use pre-arranged page templates to save time: We offer a big assortment of premade templates for any kind of page or block that an e-commerce store may need.
Have your content responsive on any device and screen size: All of the Buildify widgets are pre-made to be responsive. There is nothing else that you need to do, to have your pages look good throughout different screen widths.
Want to use Buildify in your Magento 2 Store? 
Subscribe to Buildify by Aheadworks.