Does your eCommerce store have a FAQ section? If not, learn why it is important and how Aheadworks FAQ extension can help you create an effective FAQ section on your eCommerce site.
Customer service is important. It reflects the brand's attitude to customers, and if it's managed in the right way, you'll certainly observe remarkable results: revenue boost, customer retention, and engagement with the website increase. One of the organic and comprehensible ways to achieve that is to arrange the FAQ section.
Why is the FAQ important on the website? 
The importance of FAQs is in maintaining the connection between store management and visitors. It also influences the understanding of store rules which is obtained via sharing the answers to the most frequently asked questions so that to prevent a redundant appeal to IT Support or even customer loss. 
The information presented in the FAQ section should be valuable and comprehensible and, what's more, it should be well-ordered.
Benefits of FAQ section on a Website 
Including a FAQ section not only helps in sharing product/service-related information but also boosts your internal link-building, which is a crucial search ranking factor. 
Implementing a FAQ section on your website can benefit you in the following ways: 
Better your customers' experience

Quickly address customer service issues

Deliver quick information about your product

Establish your Business as an expert

Save money on customer service

Boost online visibility

Improves site navigation

Improves your SEO

Establishes communication with your customers

Illustrates your site analyses 

Emphasizes the key data or features
Whatever it be that your customers need to know about your product or service, a FAQ section can answer them. All you need to do is embrace it in your section. 
Aheadworks FAQ Extension for Magento 2 can help your business respond to the needs of your audience more quickly and appropriately improving your customer experience thereby. An effective knowledge base educates and guides users in a natural way through your website's content toward the goals you have set.
Aheadworks FAQ includes handy, easy-to-use tools that make the extension more user-friendly for both the store admin and customers. 
Chatbot
A chatbot is an artificial intellect program that provides all necessary data in the human conversation form. It's the fastest way for customers to earn answers to their questions, requiring no FAQ search or support ticket submission. With Chatbot customers' engagement process and operational efficiency are improved.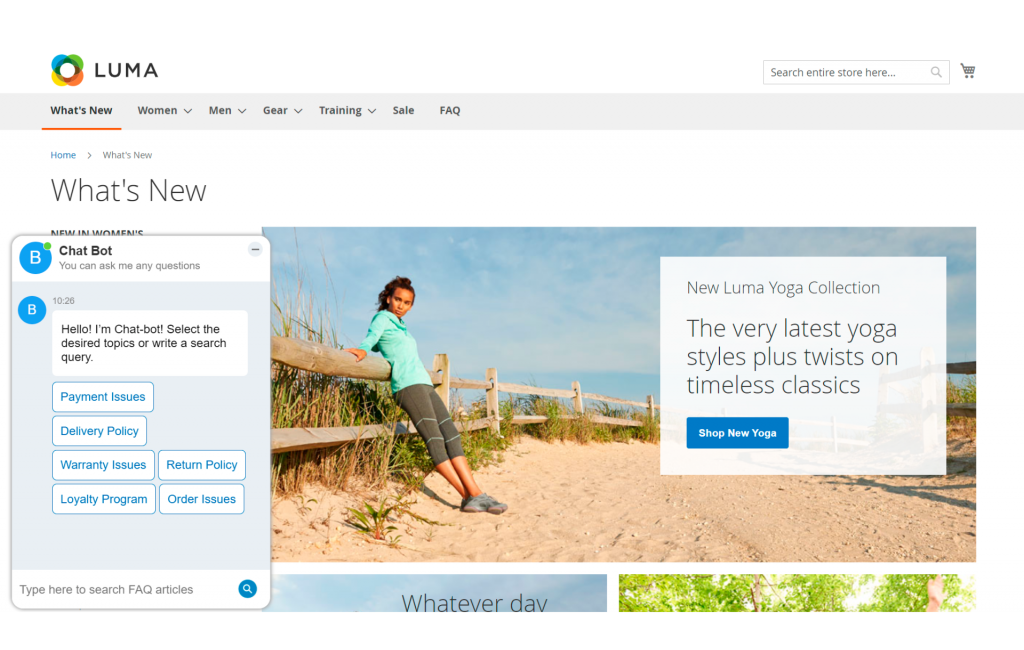 Elasticsearch support
Elasticsearch is a search engine and analytics database which allows users to assign a weight to the attributes to give them a higher value in search results. It is a separate module that replaces the original Mysql FAQ search module. One of the most appealing features is the Search Docs field allowing you to find necessary documents on an issue with JSON. Elasticsearch functions on articles and categories to ease the selection process. Among all the Elasticsearch benefits are the variability of options, scalability, speed, and multi-tenancy.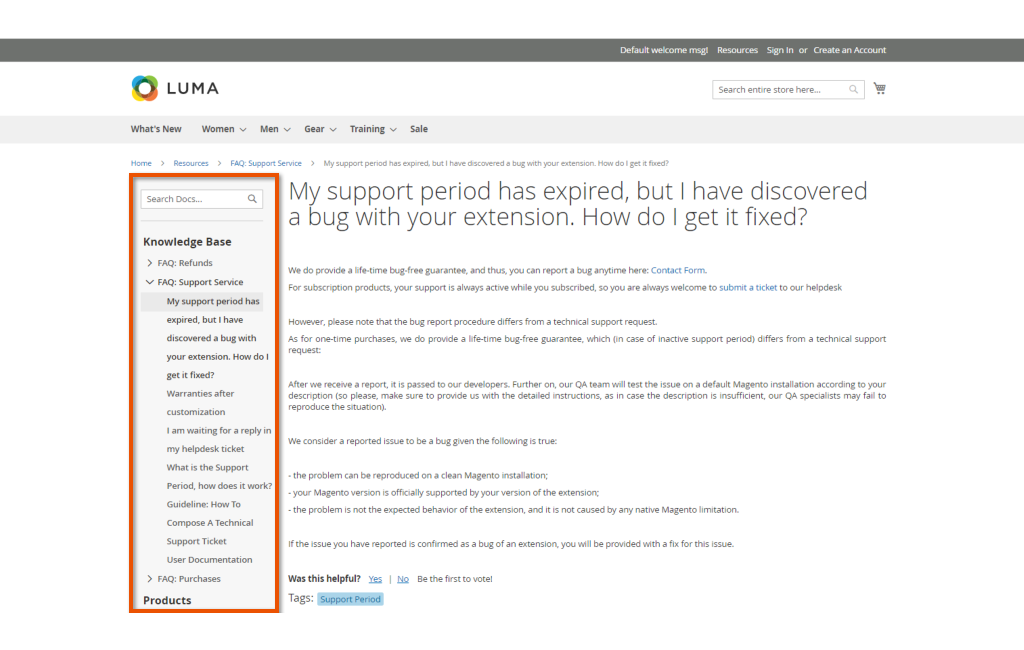 Helpfulness rating
To identify article usefulness, the 'Was this helpful?' rating is instrumental. Its presence allows readers to quickly assess whether an article, in-fact provides a solution to their query, and/or is in alignment with the Title of the blog itself.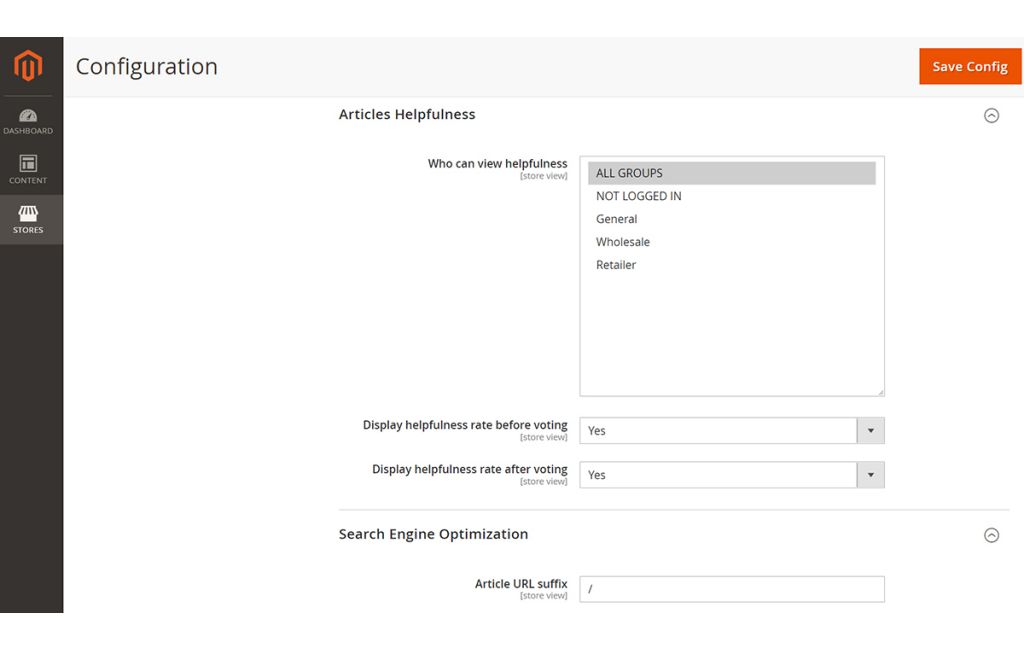 Article questions
Make your FAQ articles comprehensible and interactive, allowing customers to ask questions on the article topic. Thus, you'll convey care and respect to your customers along with saving money on Support.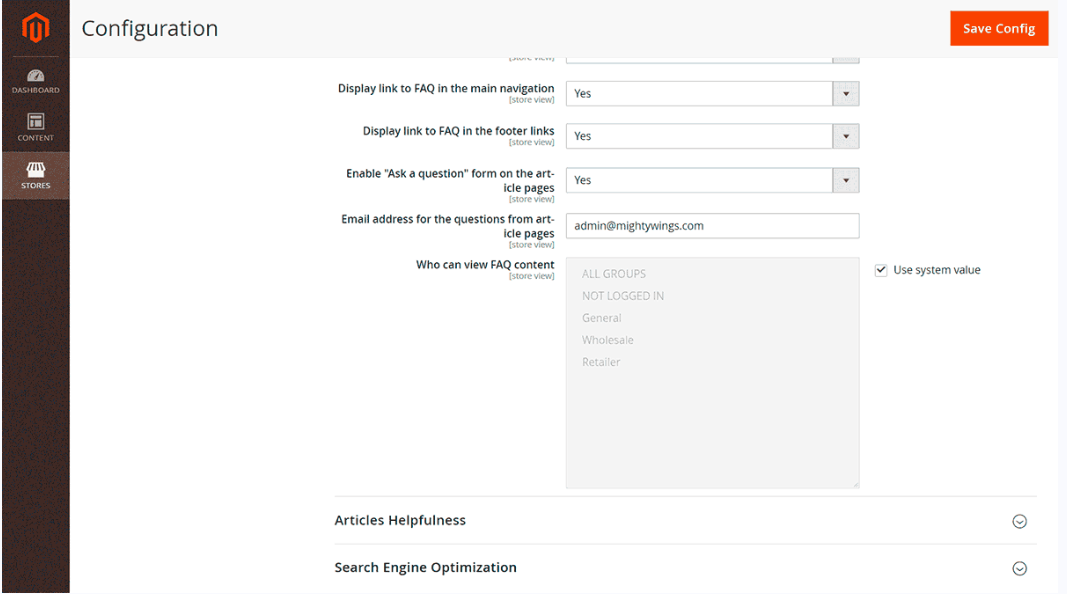 Display FAQ Articles on Product Pages 
Pin useful answers right to the product pages providing customers with a solid knowledge base. It can become one of the key factors while making the decision concerning the purchase.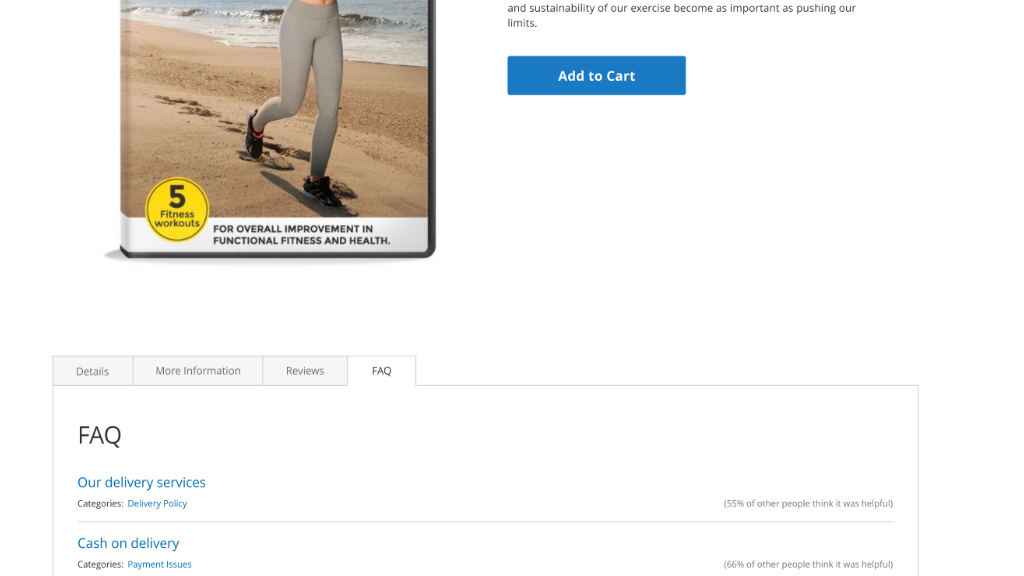 Improved Navigation
Sidebar list and Subcategories and Articles on the Category page create a clear and comprehensive structure on the FAQ page. Thereby providing user experiences today's buyers have come to expect, and appreciate!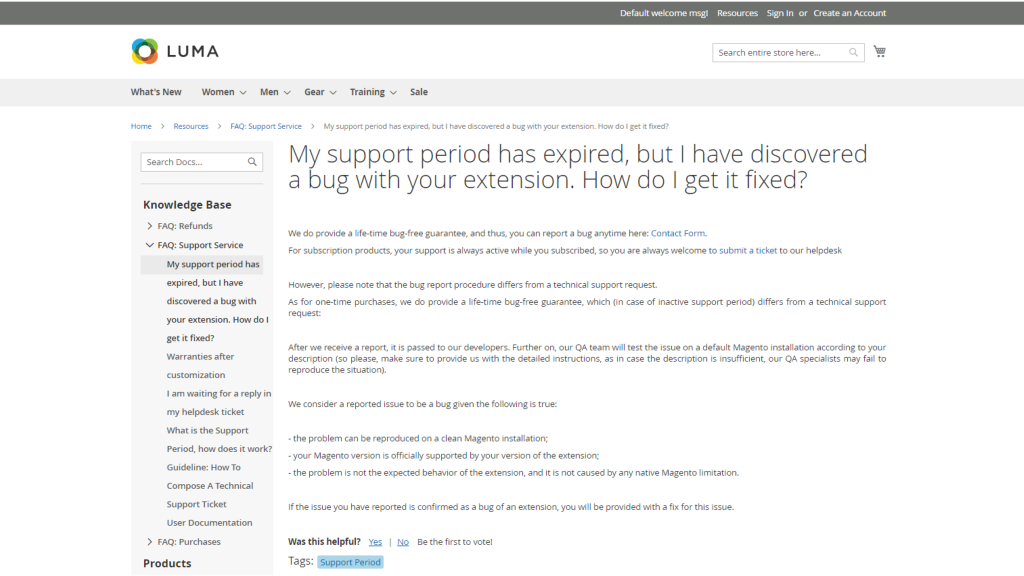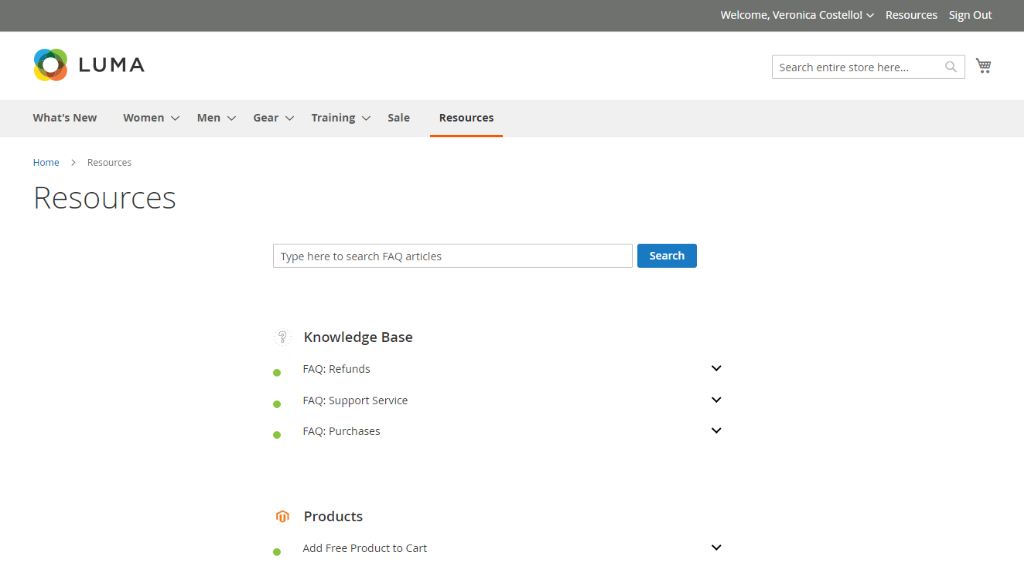 Category description
With the assistance of the WYSIWYG editor, admins can easily create rich category content.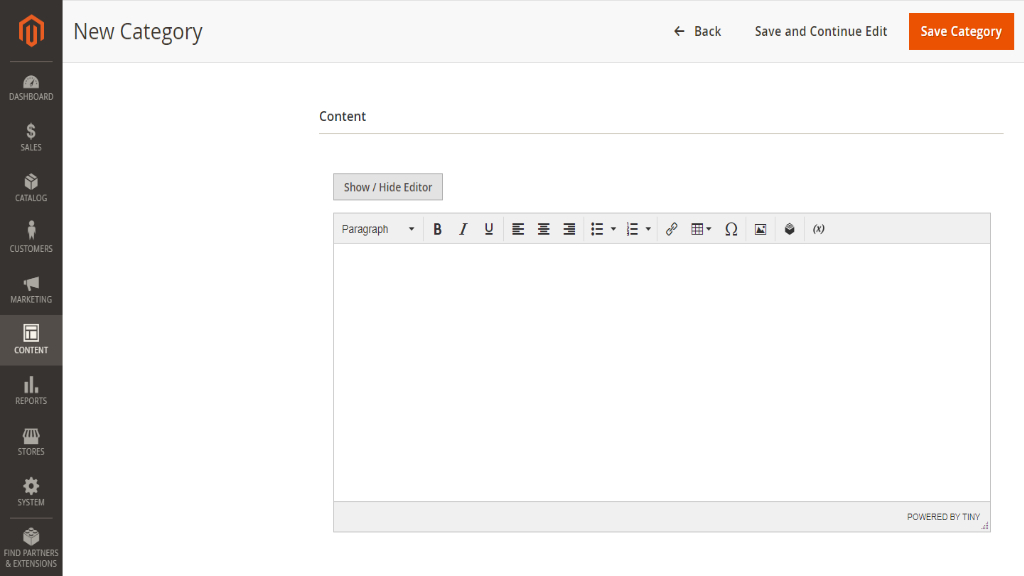 SEO improvements
FAQ pages can bring in new visitors to your website via organic search and drive them to related pages via specifying title prefix, suffix, meta title, page title separator for article pages, and setting meta keywords.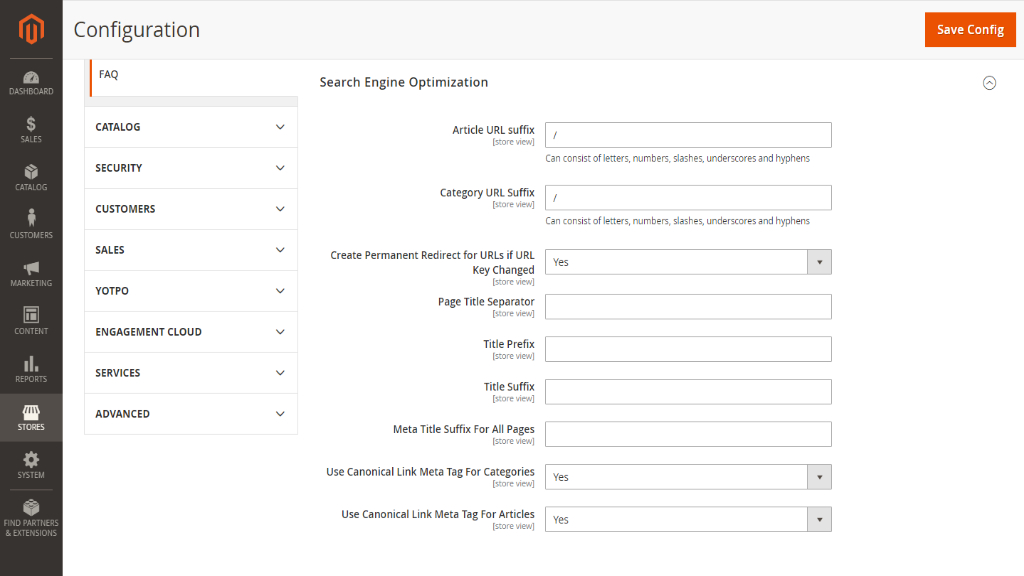 By addressing frequent queries via the FAQ section on your store shows you value your customers' time and their concerns. You can make your life easy by adding FAQ sections to product pages.
Find out more about the FAQ extension by Aheadworks, install the module, and give customers the exact information they need, right when they need it.