A FAQ section serves for explaining to customers the most common issues related to particular products in a web store and solutions for them.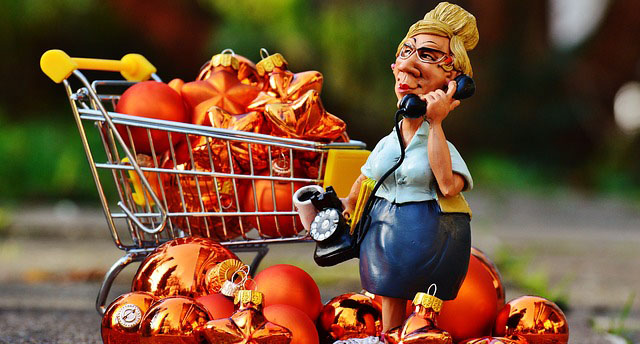 In this article, we will learn how to organize an efficient product related FAQ section in a web store.
Why FAQ Section?
In fact, the FAQ section is something more than just means for communication between buyers and merchants. This is also
a
powerful tool
which is able to drive conversion rates in a web store and save costs for store owners since:


Customer service teams can focus on more specific product-related questions, as the most common ones are covered by the FAQ section;


Customers will see that the brand devotes time to answer their questions, this way, explaining them various product-related issues and establishing trust;


The information provided about the product in the corresponding FAQ section can influence the customer's purchase decision;


The pages with FAQ sections are considered as highly informative resources by search engines, which notably improves SEO.


Now, let's consider how the FAQ section can be effectively organized in e-retail.
FAQ Section Best Practices
Organize Q&A's Logically
Having decided which product questions need to be included in the FAQ sections, it's time to think how these sections can be logically organized in your web store.
The
Walmart
online retail store solves this issue by providing individual FAQ sections on product pages, where customers can ask questions by clicking the
Ask Question
button.
This way, users can easily find particular questions and answers in the corresponding FAQ sections on product pages. Also, they can ask questions from the same section in case the required information is missing.
Manage Questions Effectively
When asking questions, customers want to get answers as soon as possible. Otherwise, they can leave this store, which will grow your
rejection rates
instead of conversions.
This way, you should always keep track of the questions asked and respond to them timely. Also, verify all pending questions to decide whether to approve and answer them or reject due to the improper language, duplicates, or some other reasons.
Still, even the questions that do not correspond to the guidelines established in the store should have a chance to be
edited and published
by the store admin. Of course, this is possible only if you are provided with thу propper editing option.
Make FAQ Sections Clearly Visible
Another aspect that should be considered here is the position of the FAQ section on a page. The main challenge here is to find the right place where this section will be immediately noticeable.
For example,
CandyFavorites,
an American candy brand, organizes its FAQ sections in the form of separate tabs located next to the product details tab right under the product image.
Thus, users can easily switch between the general information about the product and more specific info in the form of questions and answers. This contributes to the
overall efficiency
of the FAQ form and store usability. So, experiment with the locations of your FAQ forms to determine the positions that bring the largest response.
Decide on Pages
However, some product pages do not need any FAQ sections since they are just clear for customers or maybe you prefer to explain their details via your sales managers or customer service.
For example, the
Amazon
world-famous online retailer resolves this issue by organizing FAQ sections for individual product categories. Thus, when browsing the store, you can find the product questions section, for example, on the product pages related to the electronics category. Still, on the product pages related to books, you will not find such sections.
It is explained by the
product specifics
. When buying books, customers are usually interested in their prices and delivery conditions, the questions that are normally discussed with a sales manager. Electronic products, meanwhile, have many characteristics, which might result in a great number of questions concerning their features, specifications, etc.
So, it's up to you what product pages should have FAQ sections. If you have several store views, you can also experiment with
different options
. Providing additional information about particular products might be important in one region, but not necessarily in some other locations since these products are not highly demanded there.
Keep it Private if Needed
Some questions should not be visible to the public but rather stay private. Those questions might contain some
customer-centric
information
related to the shipping address, payment details, and the like. In addition, customers might themselves want their questions to be viewed only by the store admin.
Thus, before approving a question, make sure whether this question should be public or private. You can also provide customers with the same opportunity if needed.
Create the Rating System for Q&A
No FAQ section can be effective enough without a rating system for product questions and answers, as customers should have the chance to evaluate their helpfulness.
CandyFavorites provides a convenient rating system for its FAQ sections. According to it, shoppers can vote for or against every single answer by clicking either the
thumb up
or
thumb down
buttons in the corresponding section.
Think about organizing the rating system in your FAQ sections. You can also consider allowing customers to rate both answers and questions so that the
relevance
of each particular question could be evaluated as well.
Make it Transparent for Customers
For customers, it will be convenient to monitor all their product questions from the
individual section
on the account page. This obviates the need to repeatedly visit the product pages and browse through the whole FAQ section to check whether the question was approved and answered.
Another tip is to allow customers to proceed to product pages with asked questions right from their accounts to enhance their
browsing experience
. You can make the whole process even more convenient by enabling the
email notification option
about all questions and answers updates.
So, how all these best practices can be implemented in your store? Let's find out.
Product Questions by Aheadworks
All the above ideas about FAQ product questions can be implemented efficiently with our 
Product Questions extension for Magento 2
.
The extension is a
time-proven solution
that adds the Q&A area to product pages of a web store. All questions can be sorted by rating and date. Moreover, you are free to decide how this area will eventually look like, as an FAQ section or just as a section for user comments.
Also, the extension provides a wide range of features for the product questions management.
For the additional information about the Product Questions extension and its features, visit the
Product Questions product page
and check the
Products Questions user guide
.