Our Magento 2 extensions catalog is being constantly updated with new products and you can even track our next and upcoming solutions.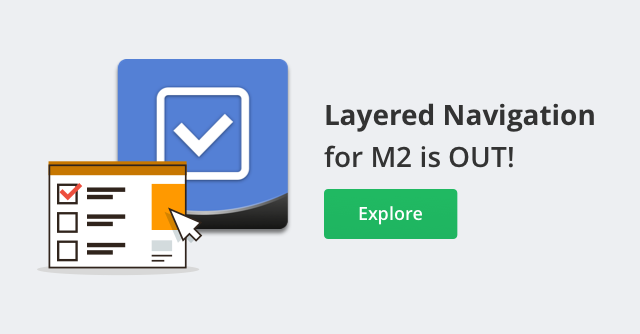 We add new products available for pre-ordering and highlight following products with Coming Soon labels, so you can plan your purchases and save. And, at the beginning of this new year we are happy to announce the
Layered Navigation Magento 2 extension
release. Now you can purchase and download this extension in our store.
The module improves native Magento 2 functionality with an advanced user experience and new valuable features making products
filtering intuitive and comfortable
. Furthermore, customers can use the functionality both on category and search results pages.
M2 Layered Navigation Frontend Functionality
Improved Design
Layered Navigation is mostly oriented towards
excellent user experience
, so the fronted functionality is in priority here. The module replaces default Magento 2 layered navigation with its own layout and makes the search by product attributes more convenient.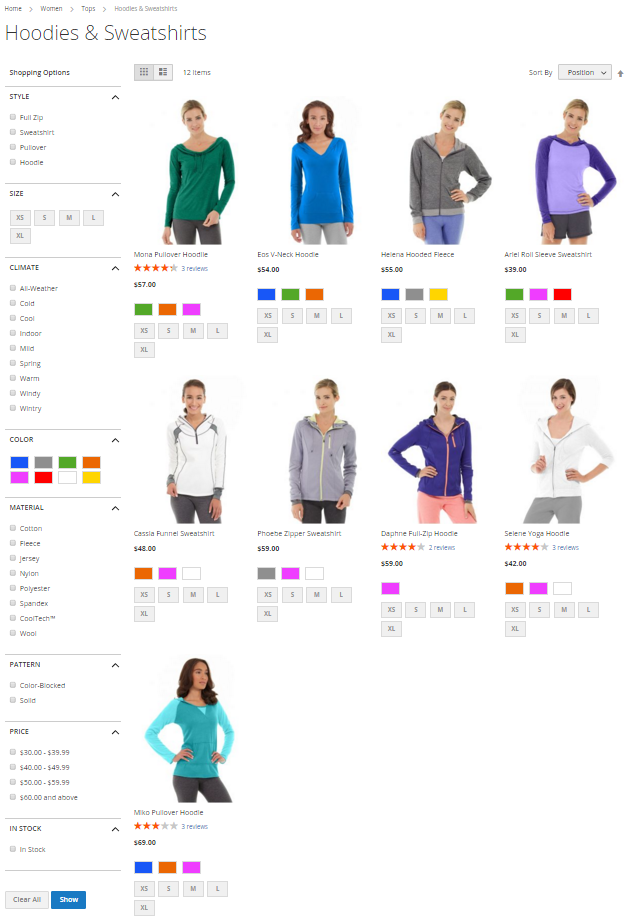 M2 Layered Navigation Improved Design
New Special Filters
Additionally to the existing filtering options the module provides
three new filters
: In Stock, On Sale, and New. These filters cover several commonly used filtering requests especially popular among most customers.
They allow shoppers to
narrow down their selection basis from the outset
and filter only in stock, discounted, or recent products. It saves a lot of time preventing customers from manual sorting of irrelevant items afterwards. All the above filters are enabled by default, but you can configure these setting and switch on only most relevant to your product filters.
Relevant Product Attributes
Magento 2 Layered Navigation enables customers to
filter categories by several options of the same product attribute
. For example, you can sort out black and brown shoes or silk and cotton scarves simultaneously.
Furthermore, it doesn't display any idle product attributes if none of products within the category has the one.
Popover Selector
The
ad-hoc popover
displays the number of items matching selected attributes and attribute options and saves customers from constant page reloads. They can only apply filters, when the number of provided results is enough for grounded comparisons and decisions.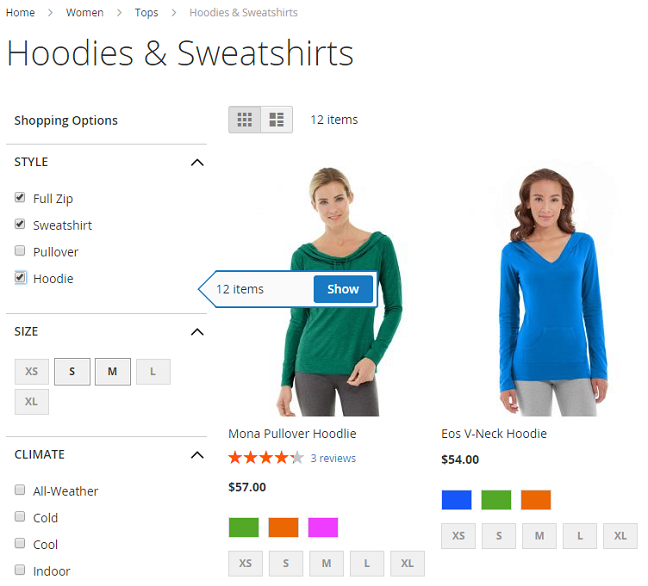 M2 Layered Navigation Popover Selector
Backend Features
The functionality of the extension doesn't require long-term and complex configuration and asks you to only select the new filters you want to enable in your store from the General Settings section. All other functions of the extension operate
by default and immediately
after installation.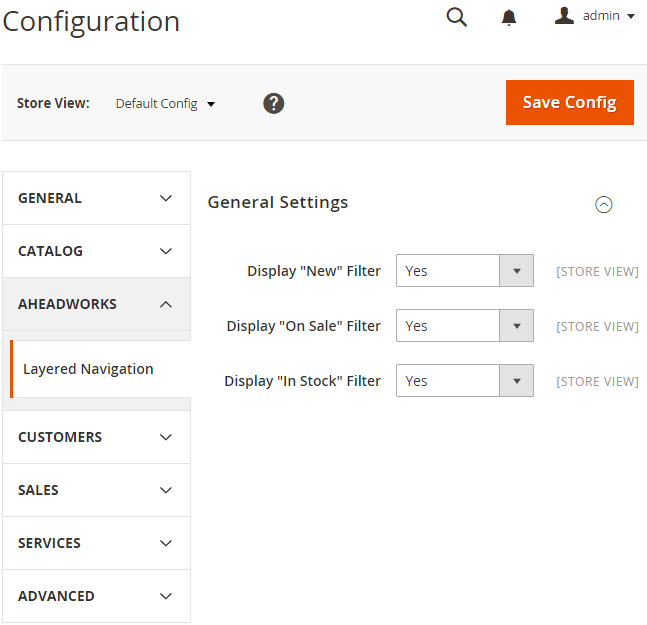 M2 Layered Navigation Configuration
Conclusion
Layered Navigation for Magento
2 is a
must-have extension
for all retailers owning fairly extensive catalogs and allows them to improve customers' browsing experience noticeably. The module allows customers to find necessary products faster and, this way, increases sales.
M2 Layered Navigation is already
available for purchase
and installation in our store. If you need some other information regarding this extension, you can visit its product page or
demo store
and read the
module's documentation
.