Sooner or later, everything needs updating. And for sure, it applies to the rapidly developing Magento world. And Aheadworks made a step forward to    
modernization as well. Our team of highly qualified developers rewrote the code from scratch in the Product Questions extension that was developed the very first for Magento 2.
So, please meet the new and fresh Product Question 2.0.0 for Magento 2! 
How can the Product Question extension be useful for your web store?
It's a common experience when a customer browses a product page to gain interest in the product. And when this happens, they may need further details in order to make the purchase decision.  Some customers may choose to contact your brand directly, which is not always convenient or effective in closing the sale. Store owners often receive similar requests, absorbing precious time, better spent on more meaningful sales initiatives.
The most comprehensive solution is to provide a Q&A area on product pages for introducing frequently-asked questions, submitting new questions, and finding answers to questions customers have already answered.
By enabling a 'Product Questions' tab on product pages you create an engaging channel for customers to communicate with store owners, other customers and add extra content that will work to advance sales, overall.
So, what's new in Product Questions 2.0.0?
Magento Best Practices Compliant
To meet Magento 2.4.X requirements we rewrote the code in accordance with actual standards for a smooth workflow of your store. What's more, Web API is supported.
Increase security level and obtain defense from bot attacks.
Enhanced interface and user-friendliness
The new backend and frontend interface makes the extension management more convenient both for the admin and customers.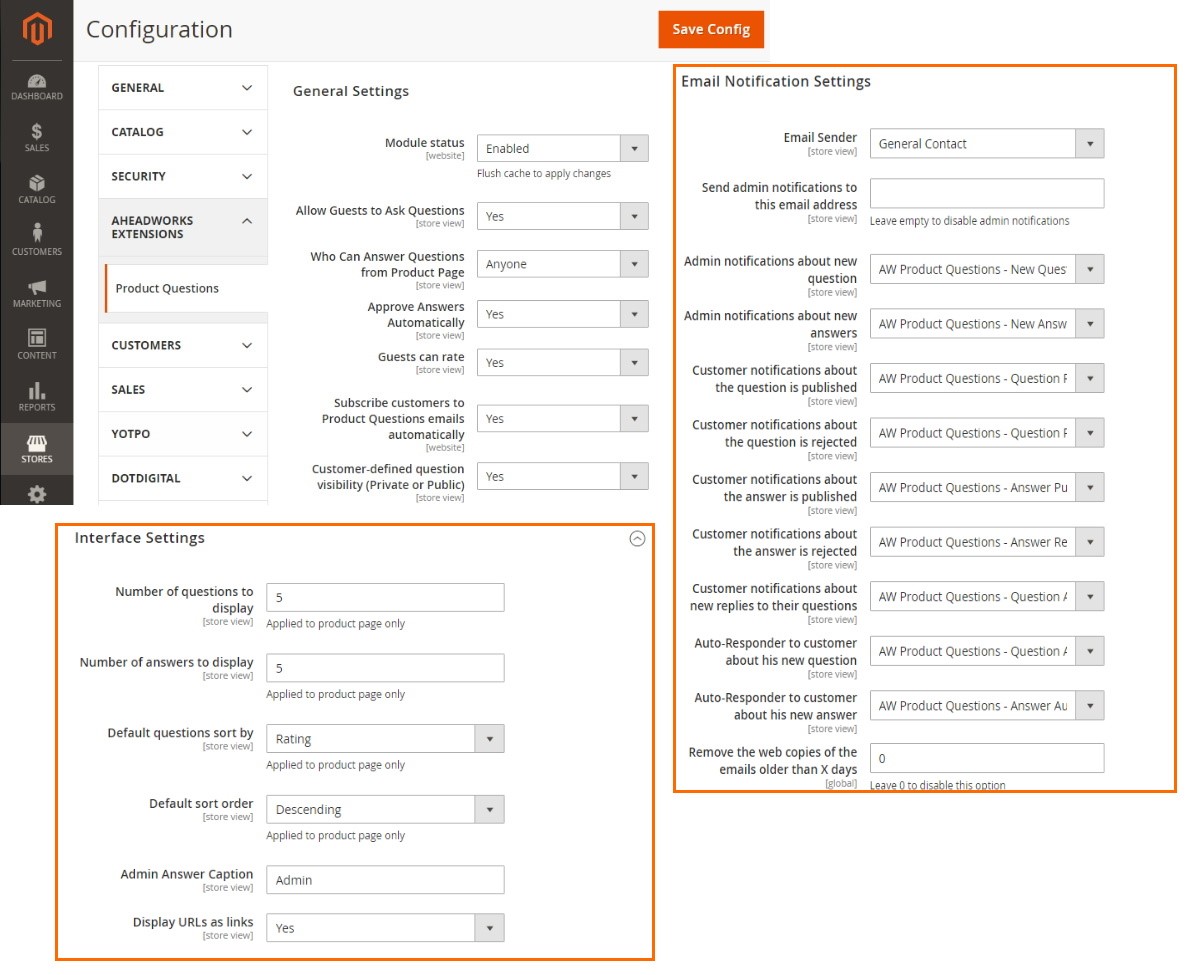 Make use of simple and comprehensive extension settings, question grid, editing question area which transform into outstanding store view customers experience.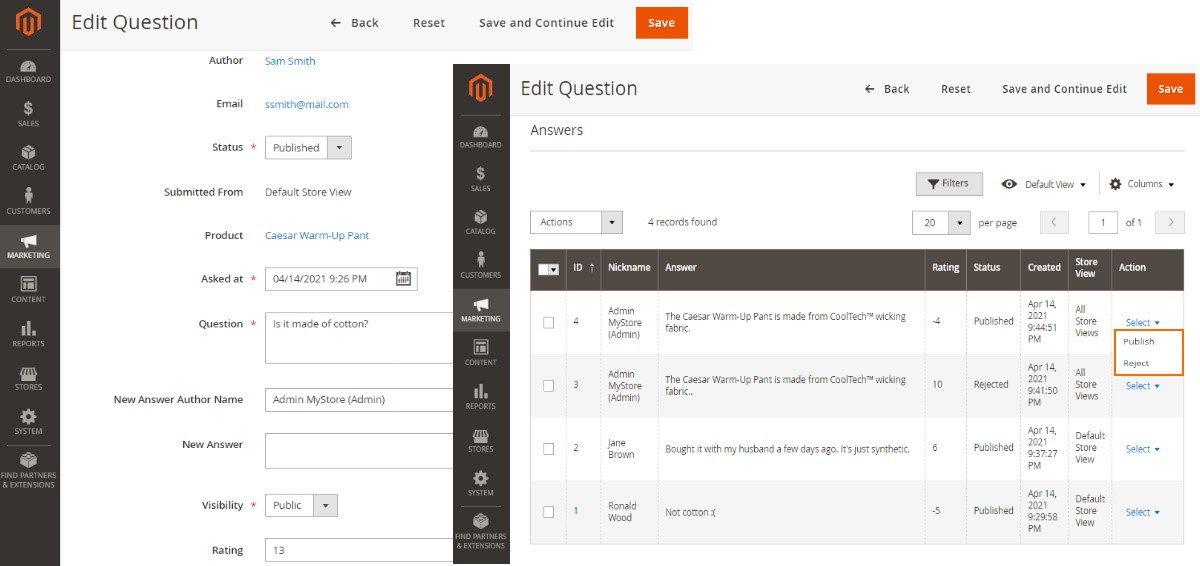 Points to note:
Set up manual or automatic answer approval;
Allow guest users to ask questions;
Enable a rating system for assessing the helpfulness of each question and answer.
Manage questions: edit question and answers content, change the status and visibility:
Share Q&A by one product or several products specified in conditions;
Configure email notifications both for users and admin to keep them up to date with new replies and questions/answers status change which will increase customers' engagement into the store life boosting your sales by that.
To find more information, please check the Product Question extension product page.