Having a clear idea of the wants and needs of your audience can help your business thrive. Modern tools allow Magento 2 merchants to follow buyer's preferences easily by setting a number of rules, which serve up-selling and cross-selling purposes. 
However, it's very important to build these rules smartly, as they have a direct impact on sales. So today we've collected the top 6 mistakes that merchants make when they offer upselling or cross-selling, so you can avoid them later.
#1 Lack of logical connection
Whether it's an upsell or cross-sell, there must be a logic between viewed products and related products blocks. For instance, why on earth would we offer cat food to customers who have purchased sunglasses? Don't waste such a great opportunity to suggest comparable higher-end products or complementary ones. For it, you will need a powerful extension, that is Aheadworks Automatic Related Products (ARP) for Magento 2. 
With it you can achieve a better performance of related products block with the help of multiple features and attributes set. You can easily define the desired block type using smart Display mode options, which allow you to choose from Conditions combination, Who Bought This Also Bought, and Who Viewed This Also Viewed blocks. You can also display only products from one category by enabling the feature from the settings.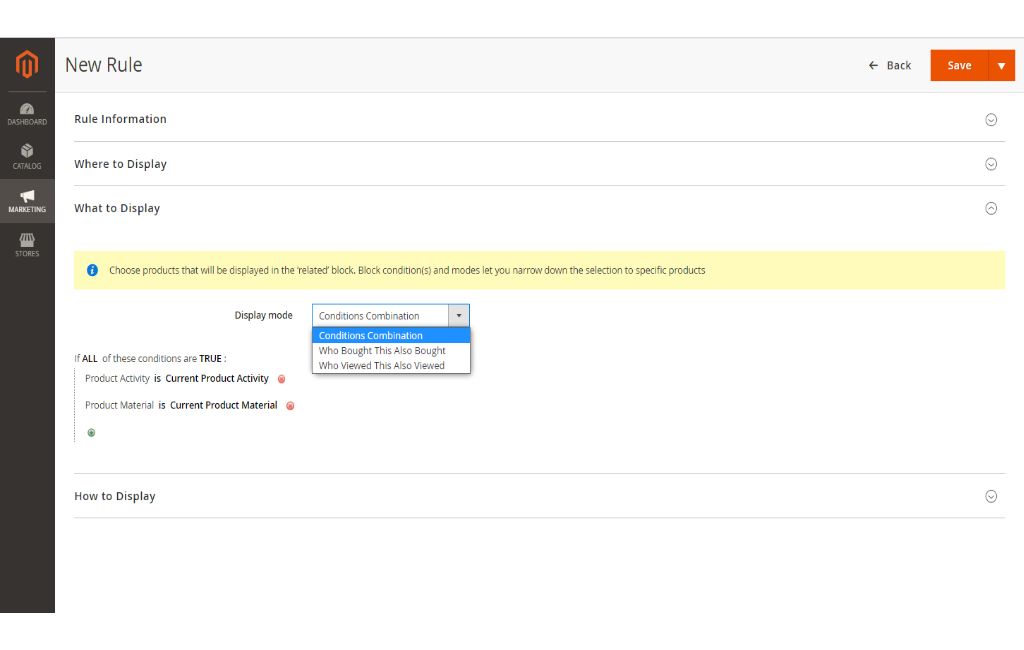 Experienced shoppers will agree that sometimes it's really hard to make a choice between two relatively similar products, but if they have to choose between seven or ten products? Studies shows that customers are more likely to postpone their decision making, when there are more than 5 options presented in a single page. It can lead to customer's switching to another online store or giving up purchasing for a number of reasons. So, in pursuit of a perfect service, try not to distract your customers from their key aim - purchasing; stick to the optimal number of related products, that is three or four.
A study by Bain has shown that reducing complexity and shrinking choices can increase revenues by 5-40% and reduce costs by 10-35%.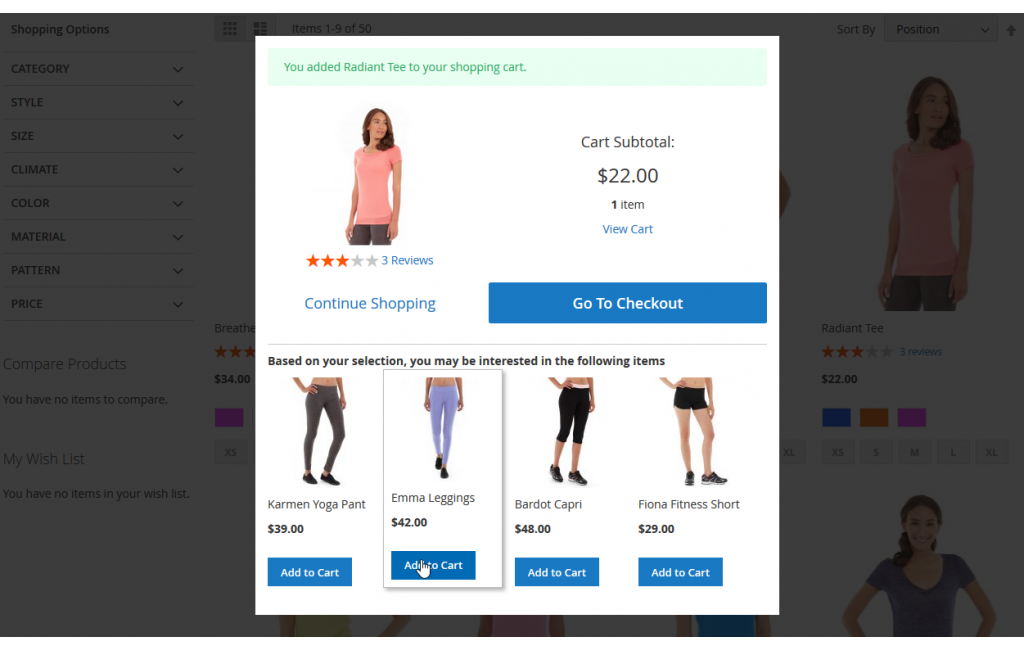 #3 Big Pricing Difference
After the products' features comparison, customers can choose a more expensive option. However, the price still matters for the majority. Products costing 5x more are unlikely to attract customers' attention, so these kinds of recommendations will just take the place of a more suitable option, able to bring more money to your wallet. Try to propose products with a lower price difference, which might be a satisfying cost for a better quality of the product with a more unusual design.. For doing so, suggest products of the same category at a higher price than the current product and sort them in ARP block from low to high prices.

#4 Display the ARP block in Cart section
Showing related products on the cart page could be a distraction to the users.And, why to distract customers from the buying process? Succumbing to curiosity, customers can switch their attention to the suggested products, which can cause the postponed decision-making and purchase accordingly. The best positions for the related products block are product pages and order success pages.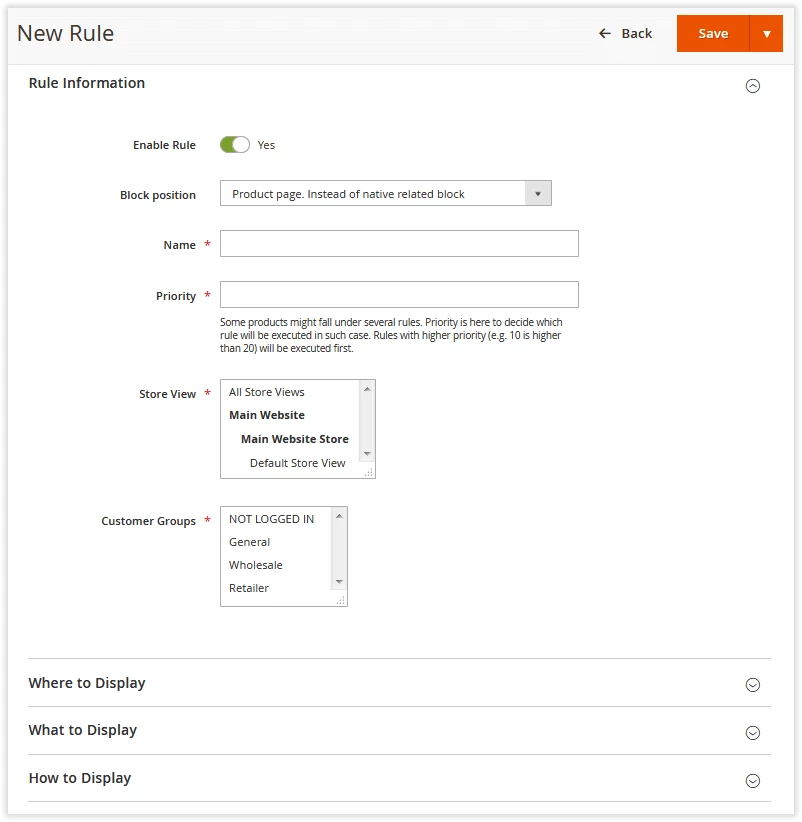 #5 Use cross-selling ahead of time
It's really important for a successful cross-selling to take place at the end of the sales cycle to actually work. When an online store displays related products before the buyers have found the products they come for, it could be perceived as imposing. So our advice is to use upselling on the initial stages of the buying process. It will help shoppers to find the desired product of needed quality and wanted price.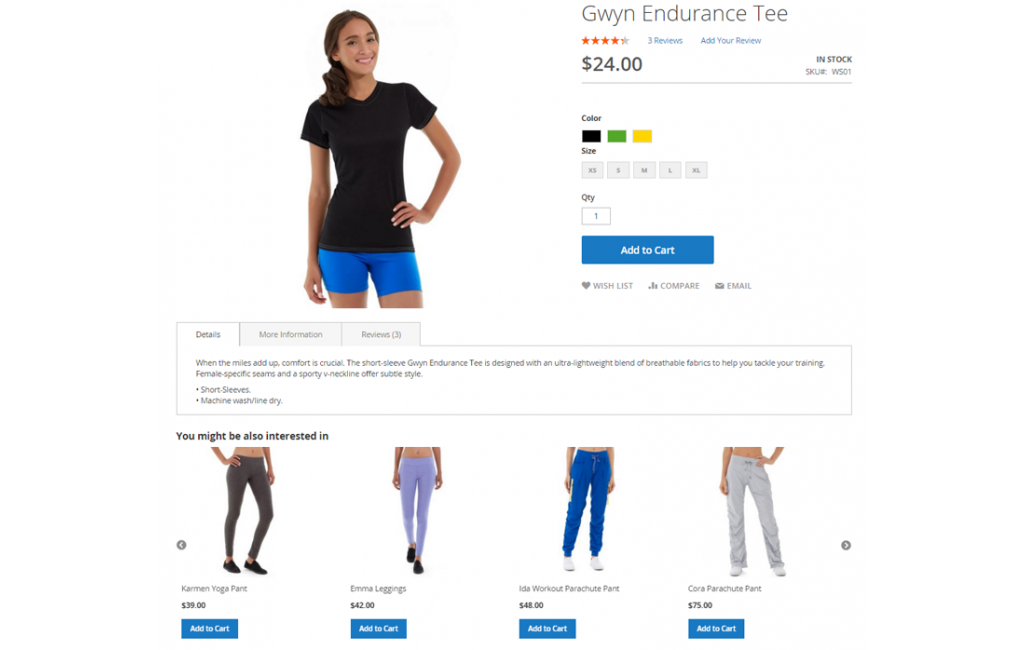 #6 Set same rules for all shoppers
One of the biggest mistakes one can make during any promotion is lack of marketing strategy. Promotions are proven to be more effective when targeted. The integration with Customer Segmentation for Magento 2 allows merchants to stick the ARP rules to the specific customer segment, showing sport goods to sport-lovers or cat toys to pet-owners. It can increase purchase volumes and improve customer's shopping experience greatly.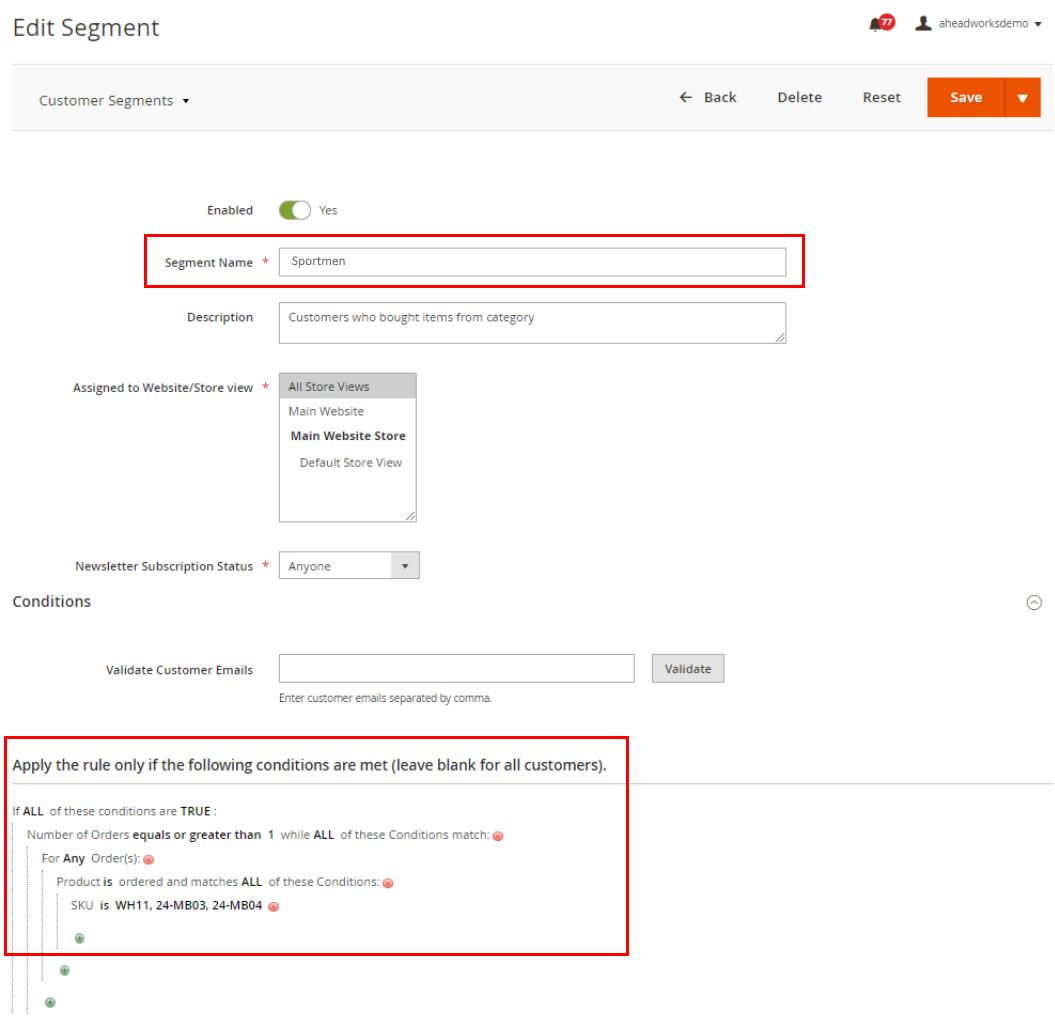 Besides, with the integration you can promote specific products to the targeted audience by using native related product block instead of the extension one for any individual product. For it, you need to enable the Override Automatic Related Products feature in extension settings.
Why you should choose Aheadworks Automatic Related Products for Magento 2
The extension allows you to:
Upsell and cross-sell with the help of different related products blocks;

Set priorities for the blocks with the conditions intersected;

Specify the number and category of the products displayed in block;

Specify customer segments and choose the store view;

Add or exclude product pages to show the ARP block;

Enable Suggest only products of higher price option;

Enable Override ARP feature;

Decide on how the block will look like and its position on the page.
Learn more about Automatic Related Products for Magento 2 and check demo.